Holiday Facilitators: Dina Glouberman
skill, experience, warmth
Biography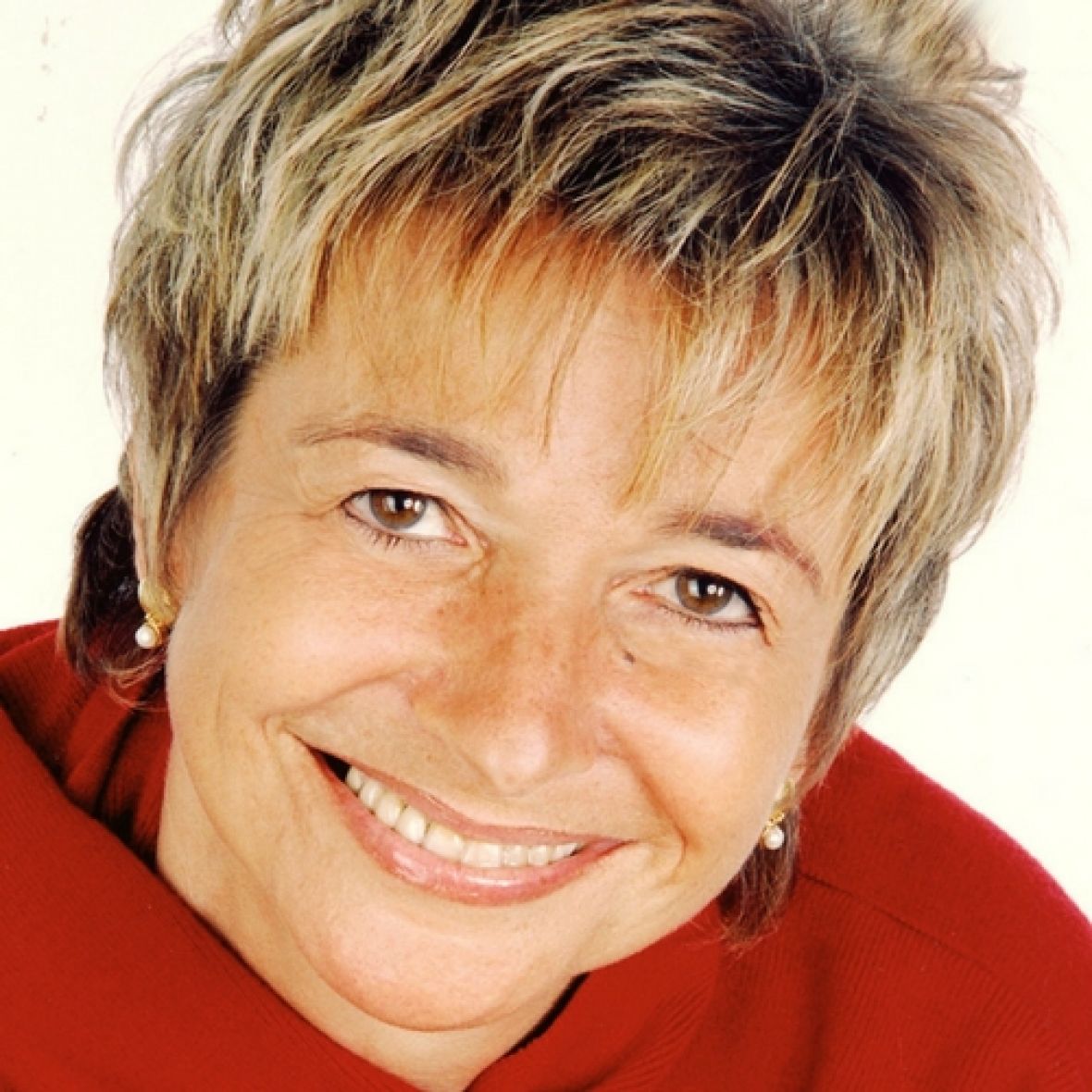 Dina Glouberman, Ph.d, (www.dinaglouberman.com), co-founder of Skyros, is also a psychotherapist, writer, coach and world expert in working with transformational imagery. She has more recently founded the Aurora Centre for ImageWork in Puglia, Italy.
A course leader on the Faculty of the MA(Clinical) in Psychotherapy of the Tivoli Institute in Dublin, and a member of the Board of Directors of the Association of Humanistic Psychology (Britain), she now offers an online Diploma course in ImageWork for practitioners.
Dr Glouberman is the author of the classic and widely translated books Life Choices, Life Changes, The Joy of Burnout, You Are What You Imagine, Into the Woods and Out Again, and most recently, ImageWork: The Complete Guide to working with transformational imagery (PCCS Books) with a foreword by Robin Shohet. Dr Martin Rossman, leading imagery author in the USA, has said about ImageWork "In my 50 years in the field, this is the best book I have read about working with imagery for healing, creativity and personal transformation. A landmark book—I shall be studying it."
What people say about Dina and her courses:
Dina Glouberman is wise and witty and an inspirational teacher. Sue Townsend
Dina Glouberman is a home-maker of the spirit. Margaret Drabble
When I did your course in Skyros in 1994, I nicknamed you the Yehudi Menuhin of therapy, and your work reminded me of a fabulous painting with a lot of fine brushstrokes. Now I feel you are actually the art gallery itself. Vivienne
Where does Dina Glouberman facilitate?
Sat 29 Jul - Fri 11 Aug 2023 (13 nights)
At a glance
Atsitsa Bay is a holistic holiday centre set in a stunning, natural location, right on the bay and surrounded by pine forest. With a wide range of courses and activities and an outstanding team of facilitators, it's the perfect place to be inspired and try something new. Skyros co-founder Dina Glouberman is directing this fortnight in Atsitsa.
Find out more about the courses and activities during this fortnight below in What's On.
About
Skyros attracts mostly solo travellers from all over the world. Although all ages are represented approximately 70% are between 35-65. A huge majority - over 80 percent - report that the Skyros holiday experience had a lasting positive effect on their lives. Nearly a third of guests come back again and again - even after they have said that Skyros was the 'holiday of a lifetime'.
Inspiring Courses
Courses and activities are introduced to you at the beginning of each week. Choose your favourites from a wide range including yoga, writing, art, kayaking, windsurfing, personal development, singing, comedy and more.
Food & Drink
All meals are included and served as a buffet. Special diets are always catered for. Teas and coffees are available throughout the day. Other drinks and snacks can be purchased at Atsitsa's bar.
Guide Itinerary
07.15: Morning drop-in classes
08.30: Breakfast
09.00: Demos (news of the day)
10.30: Oekos (home groups)
11.15: Mid-morning courses
13.30: Lunch
15.00: Siesta/beach time
17.00: Afternoon courses
19.00: Sunset classes
20.00: Dinner & evening activities
Average Temperature
July and August are the hottest months in Skyros with temperatures averaging around 30 degrees Celcius. Light showers are possible but rare.
Location
Summary
Location
Atsitsa Bay, Greece
What's included?
More than three courses per day over four to five days each week

An unrivalled and vibrant community atmosphere

Fun evening activities and events

Three delicious Mediterranean meals each day

Twin shared rustic accommodation in Atsitsa's gardens
Travel
Outbound – Athens to Skyros via coach and ferry
Book your flight to arrive in Athens on Friday 28th July 2023. Spend the night with us at The Dorian Inn or book your own accommodation in Athens.
Our courtesy coach to the Dorian Inn hotel will leave Athens airport promptly at 20.15. Alternatively, take a taxi or the Metro if arriving much earlier or after this time. (Dorian Inn Hotel, Pireos 15-19, Athens 105 52, nearest metro = Omonia)
On Saturday we take you to Skyros island via coach and ferry transfer. The coach will leave the Dorian Inn hotel at [TBC] and arrive in Kymi at [TBC], giving sufficient time for lunch, (not included in the price).
Return Option 1 – Skyros to Athens via coach and ferry
On Friday 11th August 2023, take our coach and ferry transfer back to Athens airport. The ferry leaves Skyros island at 08:00. In order to leave sufficient time for the journey back to Athens airport and with two hours check-in, flights can be booked for after 15:30.
Return Option 2 - Domestic flight from Skyros to Athens
On Friday 11th August 2023, take the domestic flight from Skyros to Athens. Departs Skyros 16:10 and arrives in Athens 16:55. Book through www.Aegeanair.com. Alternatively, you can make your own way to Skyros and back, please enquire if you need any travel advice.
Transfer options (book online)
Outbound: Friday 28th July 2023 (overnight) and Saturday 29th July 2023 (transfer day)
Overland transfer to Skyros island plus single occupancy at transfer hotel in Athens = £190

Overland transfer to Skyros island plus twin share at transfer hotel in Athens = £150pp

Overland transfer only (no accommodation) from Athens to Skyros island by coach and ferry = £85pp
Inbound: Friday 11th August 2023
Overland transfer from Atsitsa to Athens airport by coach and ferry = £85pp

Airport drop off = £20pp