A privilege to work with such outstanding individuals
Skyros, established in 1979 by journalist and author Yannis Andricopoulos and psychologist and author Dina Glouberman, has attracted many exceptional facilitators over the years. Their contribution to the development of the community's creative spirit has been a major factor in its blossoming, its growth into what The Sunday Times called 'one of the world's best holidays'
The list below is anything but all-inclusive, but, hopefully, it illustrates sufficiently the point.
Authors who joined Skyros
The Skyros' Writers' Lab courses have attracted many established authors as facilitators. Included among them is Sue Townsend and also Booker Prize winners Hilary Mantel, Barry Unsworth, James Kelman and Bernice Rubens as well as Alison Lurie, who won the prestigious US Pulitzer Price for Fiction. Skyros courses have also been run by Fay Weldon, D.M. Thomas, Romesh Gunesekera, Marina Warner, Michèle Roberts, Deborah Levy and Andrew Miller, all shortlisted for the Booker Prize.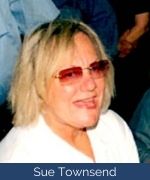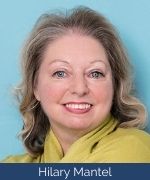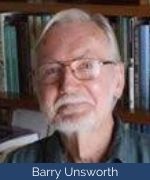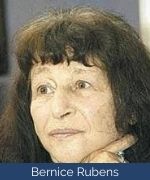 The Poet Laureate Andrew Motion and poets Wendy Cope, Adrian Henri, Daniel Abse and Hugo Williams also joined Skyros, which, as Williams described it in The Times Literary Supplement, offers 'Holidays you can take home with you'. Novelists Margaret Drabble, Rachel Billington, Louise Doughty, Hanif Kureishi, Andrew Davies, Martin Amis, Julia Bell, Sophie Hannah and Tony Hawks have also run courses for Skyros.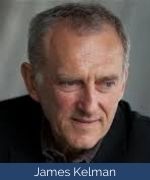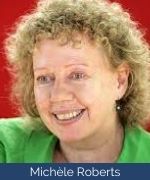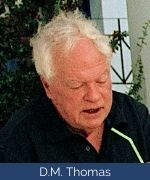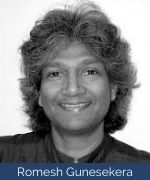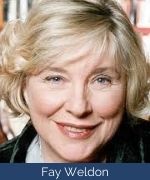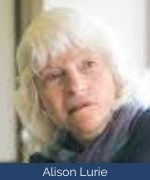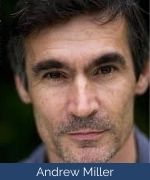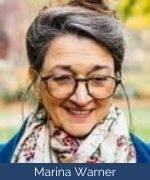 Andrew Morton, the biographer of Princess Diana, and Valerie Harms, the biographer of Elvis Presley, whom she knew personally, also joined Skyros as did the author, playwright and actor Steven Berkoff.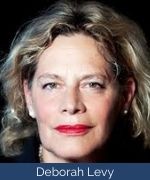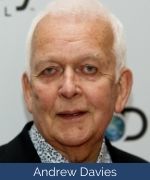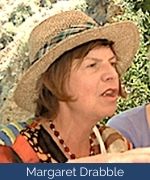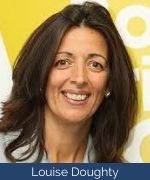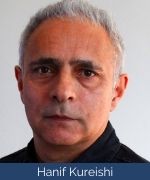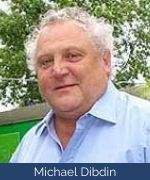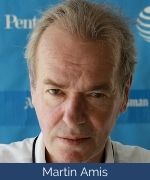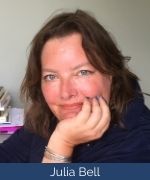 This already impressive list does not end here as it includes several other authors such as Monique Roffey, Alison Habens, Steve Attridge, Lisa O'Donnell, Amanda Smyth, Mez Packer, Crysse Morrison, Nick Barlay, Leigh Russell, DJ Connell, Stephen Clarke, Shelley Weiner, Susan Elderkin, Charles Palliser, Nell Dunn, Emma Claire Sweeney, Clare Boylan, Helena Drysdale, Rebecca Swift, Barrie Keeffe, Michael Baldwin, Michael Dibdin, Christopher Hope, Joyce Dunbar, Phil Gladwin, Rachel Cusk, Peter Guttridge, Patricia Duncker, Clare Boylan and many others.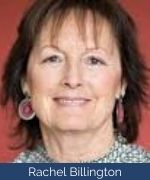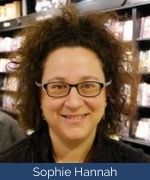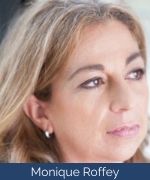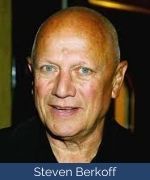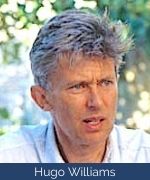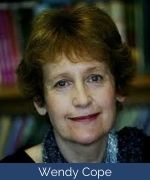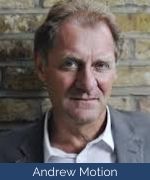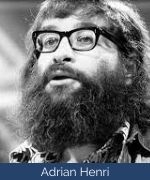 They all loved both the Skyros island and the Skyros holiday's ethical, humanly warm and creative community. As Sue Townsend wrote in The Guardian, 'I immediately fell in love with the place as everybody does. I kept thinking, "I am an actor in A Midsummer Night's Dream; this is Arcadia, I want to live like this for ever"'. No surprise, Adrian Mole in his Wilderness Years joined a Skyros Writers' Lab course.
Activists
The Skyros venture was also joined by Rudolf Bahro, philosopher and former leader of the West German party The Greens, Kirkpatrrick Sale, the renowned American environmentalist and author, Michael Stone, the President of the International Red Cross and Red Crescent Societies, Jacques Salzer, a French university professor and expert on international conflict and mediation, Marsha Rowe, the founder of the feminist Spare Rib mag, Suzy Walker the editor of Psychologies magazine or Satish Kumar, editor of Resurgence magazine and founder of Schumacher College.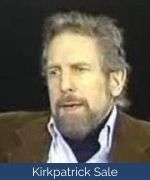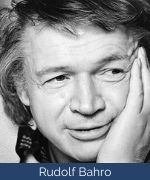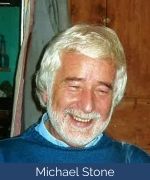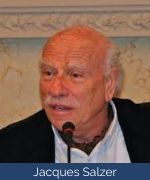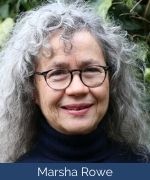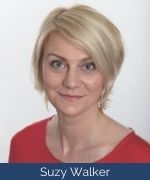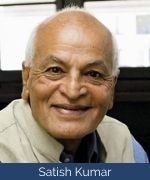 They all enjoyed, and also sustained, the Skyros community's peerless culture, an alternative to a world dominated by the market, global trends, information technology and fundamentalist beliefs.
Filmmakers, musicians, artists, comedians
Skyros, 'the doyenne of alternative holidays', as Gemma Bowes described it in The Observer, has also welcomed other celebrities such as the film directors Ken Russell and Anna Campion, the Hollywood actor Bob Wisdom, the filmmaker and long-term collaborator on the films of Monty Python Julian Doyle, the BBC1 Radio DJ and founder of The Rupert Brooke Society Mike Read or the actresses Polly James and Annabelle Apsion. Jason Connery, the Hollywood film director and son of Sean Connery, just missed the opportunity to join because a project kept him at home.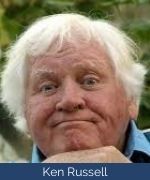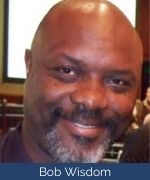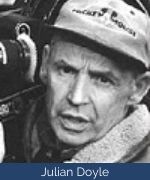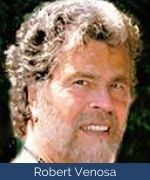 The Skyros community has also benefited by the participation in its activities of actress, singer and songwriter Toyah Willcox, singer-songwriter and LGBT activist Tom Robinson, guitarist John Etheridge, composer and flautist Tim Wheater, songwriters Frankie Armstrong, Dean Friedman, Sarah Warwick, known in the 1990s as Sarah Washington, and also Tom Morley, a founder member of the 80s band Scritti Politti, and Ossie Osmond, a leading member of the British humorous pop rock group The Baron Knights.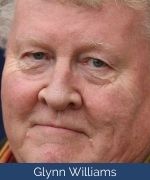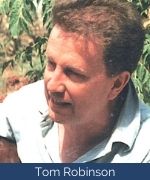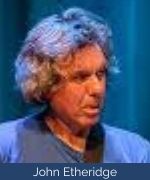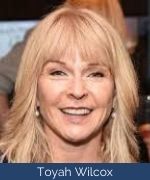 Glyn Williams, the sculptor whose statues, like that of David Lloyd George in Parliament Square, can be found in many places, also joined Skyros where he left a marble piece of artwork that he made as an artist-in-residence in Atsitsa, and so did the painter Robert Venosa, an outstanding master of Fantastic Realism associated with his friend Salvador Dali.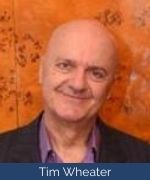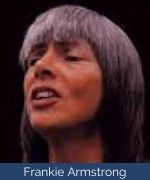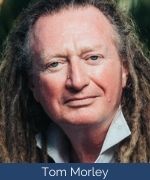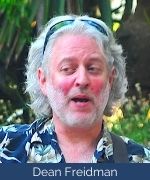 Over the last twenty years Skyros has also embraced the world of comedy and welcomed comedians such as Arthur Smith, one of the 'Grumpy Old Men', Logan Murray, who has since 2000 introduced over 5,000 people to the craft of stand up comedy, or Jenny Lecoat, pioneer of alternative comedy who has just published her first novel and already sold it to an American publisher for a six-figure sum. It has also been joined by Nat Tsolak, founder of the School of Laughter, Kate Smurthwaite, comedian and political activist, Dave Bourne, Karen Hayley, John Cremer, Andy Ford, Noel Faulkner, Jonathan Kay as well as many others including David Zucker, an award-winning actor, director, playwright and also mime artist.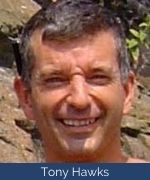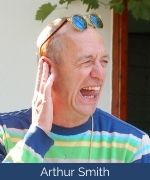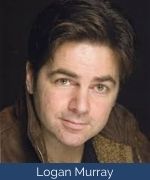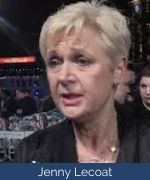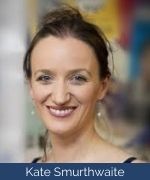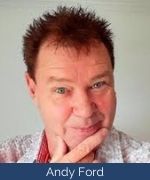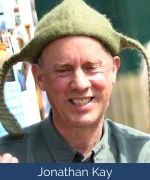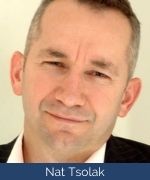 As Tracey Pocock wrote in Woman magazine, 'the most wonderful legacy is the memory of having laughed more in two weeks that I can remember since childhood'.
Personal Development
The Skyros holistic venture attracts, as Janet Barcroft put it in Here's Health, 'some of the world's best teachers'. Included among them are Paul Rebillot and Gaie Houston, both pioneers in the field of humanistic psychology, Ursula Faussett, 'the grandmother' of British Gestalt therapy, and Dina Glouberman, the co-founder of Skyros, author of many books and creator of Imagework, an imagery-based approach to counselling, therapy and self-help. It has also attracted Malcolm Stern, co-founder and co-director of Alternatives at St James' Church in London, Michael Eales, a leadership consultant and a pioneering force in the field of Mindfulness or Ari Badaines, a highly skilled and experienced clinical psychologist.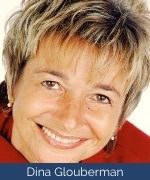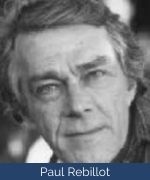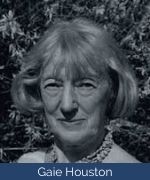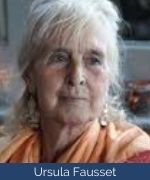 Robin Skynner, a psychiatric pioneer and co-writer with John Cleese of a self-psychology book, also joined Skyros as did Dorothy Rowe, the Australian psychologist who wrote fifteen books on depression, and Diana Cooper, author of 19 spiritual books. Books, apparently, as Virginia Woolf said, are 'the mirrors of the soul'.
Skyros was also joined by Jeremiah Abrams, author of several books on the human shadow, Anne Dickson, a leading authority on women's development and assertiveness and author of several books, Bobbi Stoll, the founder of the International Networking Group of Art Therapists, Alan Dale, the founder of Cortijo Romero, Eric Greenleaf, Director of the Milton H. Erick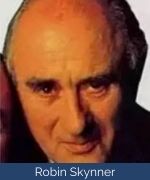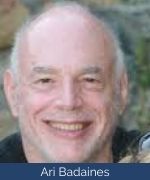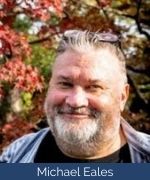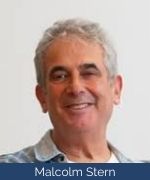 son Institute of the Bay Area and an expert on hypnotherapy, Malcolm Parlett, co-founder of the Gestalt Psychotherapy and Training Institute in the UK, Robin Shohet, author and co-founder of the Centre for Supervision and Team Development, Petruska Clarkson, co-founder of the Metanoia Institute, Dudley Strasburg, president Association for Humanistic Psychology, Bill Palmer, the author of many books, Julie McNamara, the artistic director of theatre company Vital Xposure and patron of the disability arts organisation DaDaFest or Lisehanne Webster, a spiritual psychologist.
The courses they offer, Cathy Winston wrote in the Huffington Post, 'could quite literally change your life'. 'I didn't really know who I was' Jennie Dempster wrote in Red magazine, 'until I went on that holiday. If I hadn't gone I'd still be a TV producer'.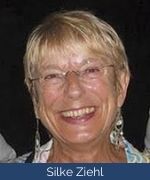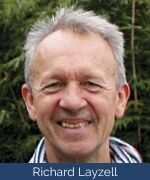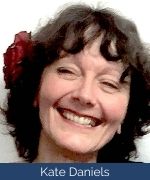 Many prominent members of the Skyros team, including Julian Russell, who helped the introduction of NLP to the UK, Silke Ziehl, Richard Layzell, Judith Hammond, Hazel Carey, Alison Goldie, John Harris, have been coming to Skyros for many years – some since 1979! So have many others including Kate Daniels, Andrew Risner, Cate Mackenzie, Judi Ledward, Jan Day, Claire Schrader, Viyog Gilbert, Helen Mundy, Andry Anastasiou, Ann Dunbar, Jurgen Wolff, Marcia Karp, Pat Ceccarelli, Pia Keiding-Larssen, Natalie Rodgers , Christina Hagelthorn, Marianne Gubler, Ailon Freedman, Tiana Harper, Paul McDowell, Rachel Caine, Araxi Utidjian or Tom Feldberg.
Skyros, Elissa Van Poznak stated in Elle magazine, is a 'magically successful holiday thanks to its unique alchemy of people, settings and ideals'. It would not have been without the help of its course facilitators.
Yoga, Bodywork
The yoga courses which, as The Telegraph stated, have turned Skyros into one of 'the greatest yoga holidays on the planet', have been run by exceptional yoga teachers. Included among them is Ken Eyerman, 'a bit of a legend', as the Evening Standard wrote, Marina White Raven, Kenneth Ryan, Sevanti Attwood, David Olton, Kym Suttle, Andreas Vetsch, Katrina Love Senn, Michael Stewart, David Moreno, Sharon Moon, David Swenson, Anastasia Stoyannides, Ulrike Harris, Jill Edwards, Derek and Radha Ireland, Stewart Mitchell and Tony Crisp, also an author of numerous books on Dreams, Selfhelp therapy and Yoga.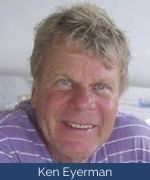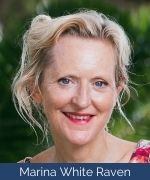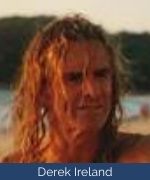 Bodywork teachers include Alan Herdman, Christine Trotter, Virginia Evangelou, Beverley Drumm, Jens Johannsen, Anthy Katsiotis, Lucy Rush, Edel Swords, Angela Davies, Judith Huggan, Rosslyn Albright, Richard Brennan, Mario-Paul Cassar, Andy Fagg, Teddy Dunn and Paul Chan.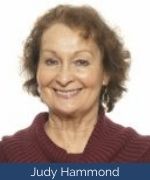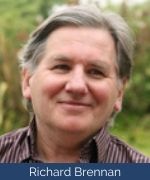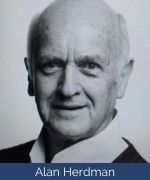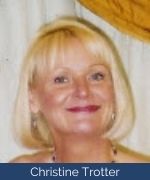 Other teachers, including Mark Gunston, Bob Shelley, John Wigham, Berny Woodward, Alex Massey, Deborah Sanderson, Phil Tibenham, Shay Rosenthal, John Whittaker, Simon Wilson and Sharon Clough, have offered popular courses in windsurfing, kayaking, martial arts, rock climbing and aerial arts. Others, including herbalists or wine experts, have also offered courses in Reiki, Pilates or Shiatsu.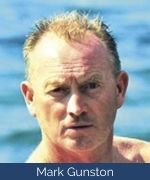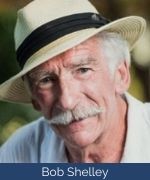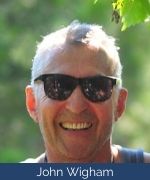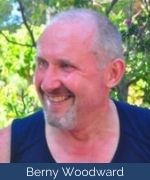 In Skyros, as The Observer remarked, 'anyone can do anything' – so many courses to choose from. In our days, Kate Birch wrote in Aquarius, a UAE magazine, people are taking 'edu-vacations, where learning – not lounging?– is the name of the game. The 'fly and flop' holiday is so passé...'
Even so, nothing can match the power of the Skyros ocean.
Art, Music & Singing, Theatre, Dance
In the effort to help people develop their hidden potentials, Skyros offers a lot of other courses – the opera does not have too much singing, as Claude Debussy jokingly said.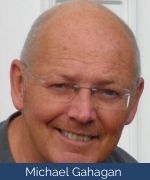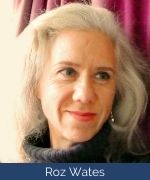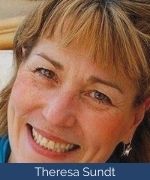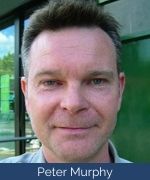 Art courses have been run by teachers such as Michael Gahagan, Roz Wates, Theresa Sundt, Ignacio Lalanne, Cate Whittemore, Stoney Parsons, Sarah Desmarais and Liz Tiranti. Other equally well-known art teachers who have helped include Sarah Jane Moon, Jonathan Newey, Kevin Dibb, Ilene Sawka, Leigh Hyams, Muriel Soriano, Madeleine Cunningham, Bobby Stuart, Peter Byrne, Cat Bennett, Kel Portman, Piers Ottey, Jane Higginbottom, Ilana Slomowitz, Suzanne Benton and also Peter Murphy who donated to Skyros samples of his magnificent Byzantine iconography. The former Technical Editor of the Practical Photography magazine David Babsky is also there teaching the art of photography.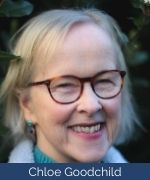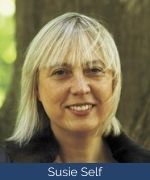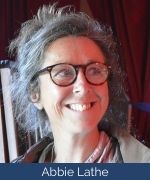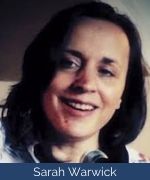 The music and singing teachers include many composers and performing artists such as Susie Self, Abbie Lathe, Claire Healy, Richard Lewis, Celestine Walcott-Gordon, Luke Meredith, Carol Donaldson, Phil Haiselden, Helen Yeomans, Tom Toomey, Chloe Goodchild, Trixie Field, Chris MacLeod, Shannon Harris, Anne Lister, Eamon Harvey, Jim Gallacher, Linda Lewis, Jane Wells, Ross Loraine and also Jenni Roditi and Peter Wiegold, the leader of the Gemni and Turning Point performing groups. They all sang and danced into the hearts of their group members.
Plus a few more: The Skyros dance teachers include Jo Hardy, Cathy Skora, Raymond-Kym Suttle, Tim Broughton, Kinny Gardner, Polly Benge, Claire Hayes, Katharyn Howd Machan, Amanda Stern, Maro Stoyannides, Mariko Takayasu, Merle Van den Bosch, Marcia Plevin, Marcia Leventhall, Audrey Jolly, Judy Sharpe and Johanna G Harris.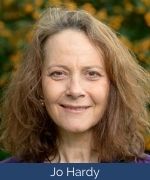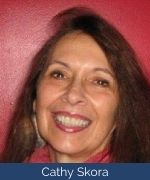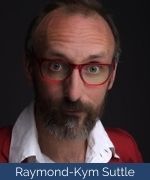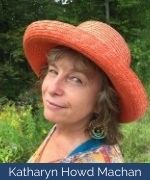 Lots of talent
Apart from all the above, Skyros was blessed with the presence of other facilitators as Guy Claxton, author of over 30 books on psychology and education, Susannah Clapp, the theatre critic of The Observer since 1997 and a contributor to the BBC's Nightwaves, Leslie Kenton, the "high priestess of New Age health and beauty', Gunila Ambjörnsson, a producer/writer/director on Swedish TV and author of many books, Eric Rees, the Chairman of the British Institute of Graphologists, Leo Rutherford, the Shamanic practitioner and author of several books on Shamanism or Susan Quilliam, author of 22 books on love and sexuality.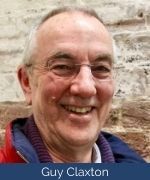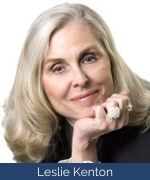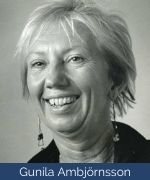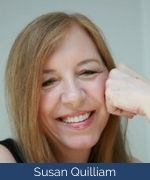 Others include John Bolwell, Allegra Taylor, Mandy Wheeler, Janet Marks, Mari Hall, Francis Kay, Peta Heskell, Tim Le Mare, Nick Williams, John Button, Bill Palmer, Yaro Starak, Lawrence Temple, Gerry Thompson, Christine Hocking, Ake Hogberg and Marcia Leventhal.
Courses cover a wide variety of interests. Yet, as Ailbhe Brilley wrote in the The Irish Times, 'whatever way you sample Skyros, the impact is huge, which is why people keep returning year after year'.
They all helped a lot
Special mention should also be made of Christine Schulz, the managing director of the Skyros venture, and of all the Skyros island 'permanent' staff, whose wholehearted involvement has kept Skyros going through thick and thin.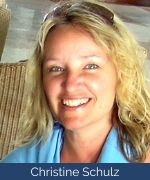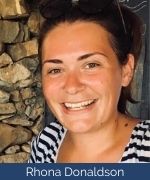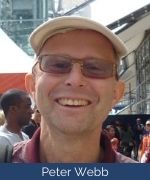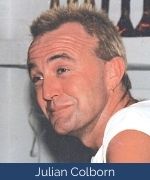 The latter group includes management and administrative staff – among others, Michael Eales and Rhona Donaldson plus Pam Chaplin, Julian Colborn, Peter Webb, Jane Reed, Zoe Harris, Dawne Anne Cervantes, Norah Ryan – to name just a few – and also Taki and Vasso, the chefs, Manolis, the gardener, and the numerous work scholars. They have all been part of the Skyros community and contributed, like the facilitators, massively to turn Skyros into a 'world-famous' holiday.
We have been very privileged to have them.
Celebrity Guests
Skyros was also very pleased to welcome as guests well-known individuals, including comedian Jimmy Carr, who told The Sunday Times he was inspired to give up his job with Shell and become a comedian after a holiday with Skyros, the BBC's Chief News Correspondent Kate Adie, the lead singer of the Britpop band Elastica Justine Frischmann, the singer-songwriter Beth Orton, the presenter of the BBC2's Travel Show Matthew Collins, who, 'fascinated', described Skyros as an 'amazing place' or the entrepreneur who started the sushi chain YO! Sushi Simon Woodroffe.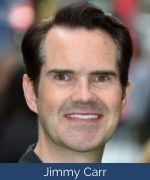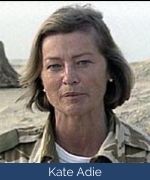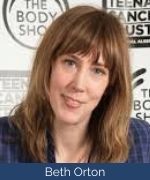 Well-known guests include also many others such as Suzanne Moore, The Guardian legendary columnist, the journalist and TV presenter Mariella Frostrup, who advised later The Independent's readers to 'let (their) hair down, take risks expand horizons, (and) go on a Skyros holistic holiday', or author Angela Wigglesworth, who wrote in the Financial Times, that Skyros has 'some magic at work that inspires people'.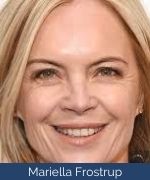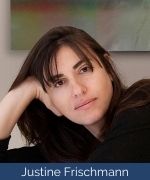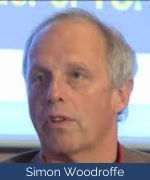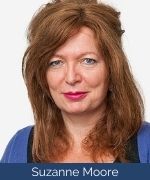 But, of course, as Kate Rew wrote in The Observer, 'to read Skyros press coverage is to choke on cliche: words like "life changing", "transforming". Yet at the end of two weeks, Skyros has been all these things'.
Perhaps because it lets the creative instincts run amock?