The Skyros Blog
reflect, comment, share
2016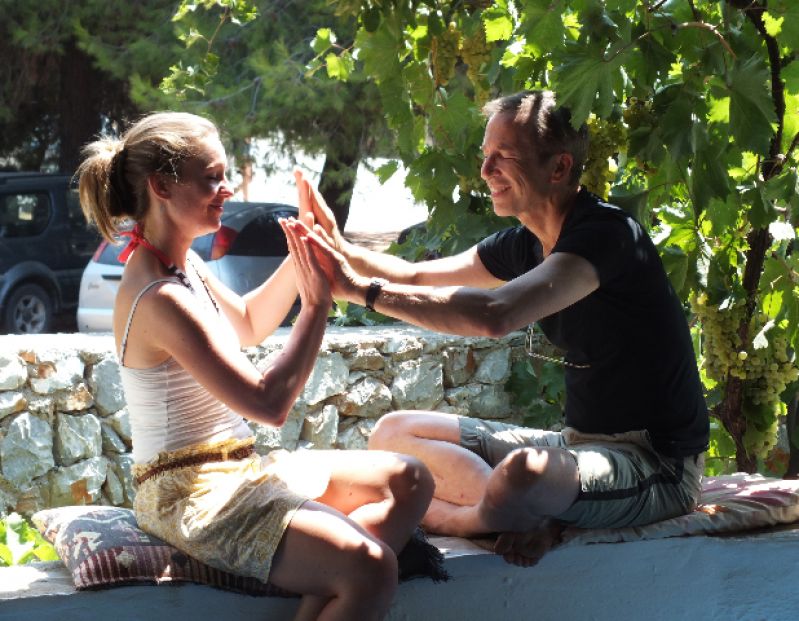 Ever wondered what Co-listening is all about?
Wed 27th Apr
Me too! It was something I had never heard of until I joined Skyros. I hope the following can help you see how beneficial taking part in Co-listening can be.
The basics of Co-listening…

This Skyros tradition involves meeting with a partner once a day for a period agreed upon between the two partners. Each partner is given an equal amount of time to talk while the other listens, and to listen while the other talks. This is a completely safe and powerful way of working together, as long as the basic rules are followed.

The benefits of Co-listening...

By opening up to 'real talk', and 'real listening', you are opening up to your creative ability to work through a situation.
The effect of Co-listening also spreads to the possibility of 'real talk' in the wider community.
You can take Co-listening home with you. Some people have carried on co-listening in their own towns, sometimes with their original partner or with others. In some cases, it has helped to transform marriages where partners have stopped talking to each other.

The principles of Co-listening…

Choose a partner you feel comfortable with.
Each partner must have equal time, usually about 10 minutes for talking and 4 minutes for feedback.
Keep approval statements or sounds to a minimum, and be aware of giving the other your full attention.
Whatever is said is completely confidential.
When giving feedback, clarify and reflect back what has been said. Try not to interpret, give advice or approve or disapprove with what has been said.
Taking part in Co-listening is totally voluntary; as with all courses in Atsitsa you can do as much or as little as you like. Further details can be found on the Skyros Website here.
Four very Danish reasons to visit Copenhagen
Wed 13th Apr
With just over a month to go until Skyros-in-Copenhagen we thought we would give a round up of why the Danish capital is the perfect place to start your New Beginning. We have only 6 places left so take advantage of return flights from £20 and explore the coolest destination in Scandinavia.
1. Get hygge with it

The Danish concept of hygge is difficult to define, it's all about feeling joy in the small things: a nice fire, a cosy blanket, a great smelling candle. Embracing the happiness in life is something we love, we certainly like the idea of snuggling up in the winter months with a good book and cosy blanket.

2. Danish design

Denmark is consistently rated as one of the happiest places in the world, despite the high taxes and long dark nights. We believe their passion for design is one of the reasons the Danes are such a cheerful bunch, if something looks pretty it makes us happy. To Scandinavian-ise your home: minimise clutter, use beautiful lighting, paint in neutral colours and display a select few trinkets, prints and candles. Head to the design museum for a colourful blast through Danish design.

3. Find your inner child

Copenhagen is the perfect place to get silly, it's full of attractions, sights and architecture to inspire childlike awe. Visit Tivoli Gardens for one of the oldest theme parks in the world, where Walt Disney was inspired to create Disneyland. Stand in front of the famous Little Mermaid statue (the plane journey is the perfect amount of time to re-read the tragic Hans Christian Anderson fairytale). Walk the colourful toy-town harbour of Nyhavn where Hans Christian Anderson wrote many of his famous stories.

4. Copenhagen cusine

Home to the best restaurant in the world (Noma) Copenhagen is a gastronomical force. Scandinavian food is healthy, packed with fresh fish and plenty of local vegetables. Meals are often a perfect balance of sweet, savoury and sour with pickling, fermenting and chutney a regular addition to the menu (excellent for a healthy gut). If you are after a holiday treat you can't go wrong with a Danish pastry or Æbleskiver (a round apple pancake with jam) and we certainly can't forget a pilsner at the end of the day.
Skyros in Copenhagen runs from the 21st-26th May. Skyros co-founder, Dr Dina Glouberman will be facilitating her New Beginnings course and holiday leader, Zoe Harris, will be running excursions and guided tours. For more information visit our Copenhagen page here or call us on 01983 86 55 66.
Recipe for a Writer's Course
Wed 6th Apr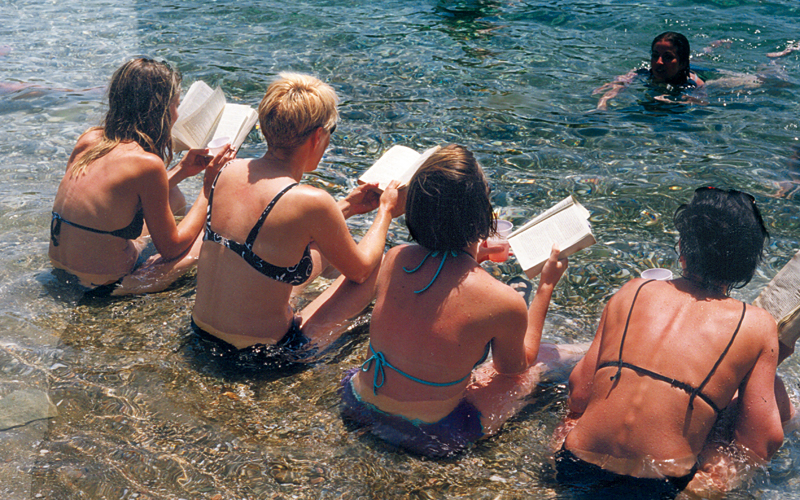 Thank you to the lovely Jackie Taylor who visited us at The Grange by the Sea, Isle of Wight for Crysse Morrison's writing course. We couldn't agree more with Jackie's recipe on Writing. Gather together your ingredients and join us in the summer on sunny Skyros island, Greece. We have a collective mix of published authors bringing you courses from Writing your Novel to Historical Fiction to Comedy Writing and Writing a Screenplay. See our full list of writers and courses on offer here: skyros.com/courses/writing/. Have an idea of what you want to write in mind? Call us on 01983 86 55 66 and we can suggest one of our best writing courses for your needs.
The Grange – Recipe for a Writer's Course
By Jacqueline Taylor
Ingredients
- A large dollop of open mindedness
- A medium dollop of humour
- A pinch of eccentricity
- A sniff of curiosity
- A wealth of experience
- A handful of gems
- A spoonful of balls
- A ladle of words
- A ton of courage
- A modicum of time
- A trunk full of emotions
Method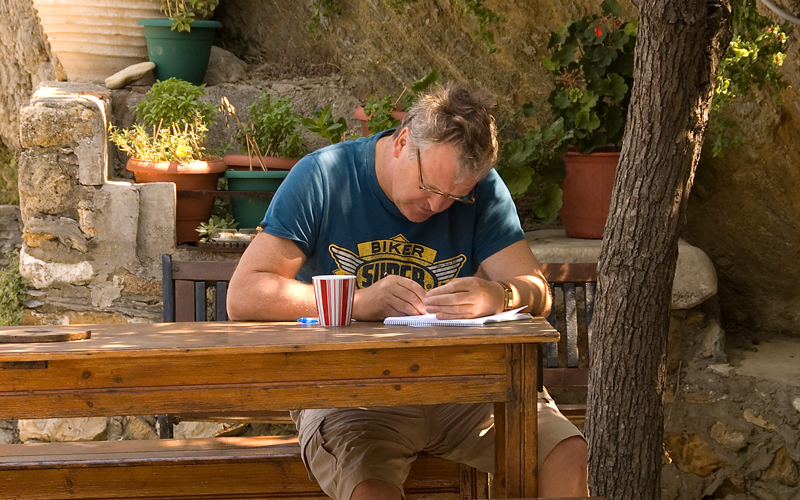 Mix all of the above together
Shake it about a bit
Separate and re mix
Separate again and adjust the doseage
Attempt to create and assemble
Occasionally shake it up a bit more
Gain confidence in the creation
Complete the assembly and submit the finished production