The Skyros Blog
reflect, comment, share
Windsurfing with Mark Gunston
Friday 31st May 2019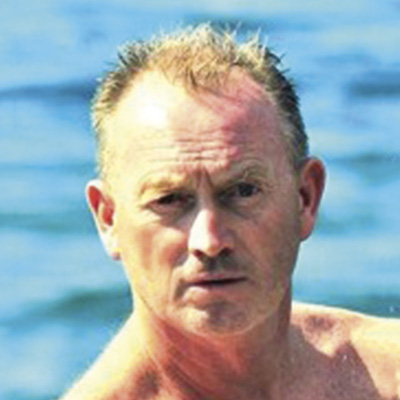 Windsurfing with Mark Gunston
Beginners: This course is aimed at complete beginners and covers the basic skills required to learn this exciting sport. The majority of the time is spent on the water. Windsurfing will help improve your coordination, flexibility and strength. The course will challenge you but the emphasis is on enjoyment. You will be encouraged to take intelligent risks and develop an awareness of your environment.
During most of the summer you will only need to wear swimwear, though we recommend that you bring your own wet shoes. At the beginning and end of the season it may be necessary to wear a shortie wetsuit, which will be provided. It is not necessary to be a strong swimmer or athletic to learn windsurfing. However, a basic level of mobility and some confidence in the water is required. Students may continue onto the Improvers class in the 2nd half of the session of a 2 week session.
Improvers: This is a series of drop in classes suitable for those with previous experience. An ability to sail away from the beach, turn around and sail back is the only minimum requirement. It is also open to those who took part in the Learn to Windsurf course during the first half of a 2 week session. Each class will take the form of a short clinic followed by on water practice. Continued coaching and feedback will be available or you can just practice without instruction.
Click here for more information or to book online >>>
About Mark Gunston
Mark has been teaching Windsurfing for 30 years and is a qualified RYA Windsurfing Trainer. He managed a watersports centre in Cornwall for 6 years and during the late 1980s worked at a Windsurfing Club on the Sea of Galilee. He has taught at a variety of centres in England, Greece, Sardinia and San Francisco and is one of the UK's most experienced Windsurfing teachers.
In 1998 he established and managed a Fitness Centre in New Delhi. Mark qualified as an internationally licensed Ski Instructor in 2001 and has worked in Austria, France, Italy, Spain and Vermont as a Ski Instructor, Ski Guide and Resort Manager. He is also a certified Life Coach. Mark has been teaching in Atsitsa since 1996 and, realising a lifetime's ambition, completed a degree in Film Production and Screenwriting at the University of Chichester in 2017.
Click here for more information or to book online >>>

About Atsitsa Bay
Mark's courses are held in Atsitsa Bay - a holistic holiday centre set in a stunning, natural location, right on the bay and surrounded by pine forest. With a wide range of courses and activities and an outstanding team of facilitators, it's the perfect place to be inspired and try something new.
What's included?
More than three courses per day over four to five days each week
An unrivalled and vibrant community atmosphere
Fun evening activities and events
Three delicious Mediterranean meals each day
Twin shared rustic accommodation in Atsitsa's gardens (upgrades available)