The Skyros Blog
reflect, comment, share
Stand-up Comedy with Kate Smurthwaite
Wednesday 15th May 2019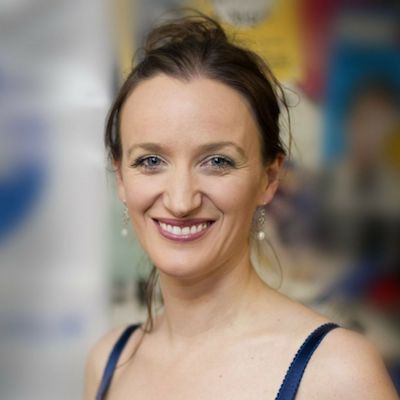 Stand-up Comedy with Kate Smurthwaite
Learn the skills and techniques employed by professional comedians to engage an audience, get them on your side and have them rolling in the aisles.
We will cover writing techniques, stage presence, keeping an audience in check, building performance skills and even try out some of our material to the rest of the group!
No experience necessary and you don't have to already "be funny". The skills you'll learn are transferable for business presentations, wedding speeches and any public speaking. Or maybe you'll want to start a whole new career!
Comedy Improvisation: Drop-in Class
Get your creativity on the go with high energy interactive games that will have you thinking on your feet and laughing out loud.
Click here to book Kate's course >>>
About Kate Smurthwaite
Kate Smurthwaite is a stand-up comedian, comedy writer and teacher.
Kate has performed around the UK and the world touring her solo shows and working at comedy clubs large and small. She has appeared on over 1000 TV and radio shows from Question Time to Breaking The News and has written for Have I Got News For You and BBC 3's BAFTA-winning The Revolution Will Be Televised. She has written for The Guardian, The Telegraph, The Independent, Cosmopolitan and Stylist.
Kate has been teaching comedy and improvisation for eight years at City Academy, City Lit and Silver Comedy and her ex-students have appeared on TV and won major awards.
Click here for more information >>>

About Atsitsa Bay
Kate's courses are held in Atsitsa Bay - a holistic holiday centre set in a stunning, natural location, right on the bay and surrounded by pine forest. With a wide range of courses and activities and an outstanding team of facilitators, it's the perfect place to be inspired and try something new.
What's included?
More than three courses per day over four to five days each week
An unrivalled and vibrant community atmosphere
Fun evening activities and events
Three delicious Mediterranean meals each day
Twin shared rustic accommodation in Atsitsa's gardens (upgrades available)
Click here for more information or to book >>> or call us on 01983 865566