The Skyros Blog
reflect, comment, share
Meet the 2017 Skyros Island Staff Team
Monday 12th June 2017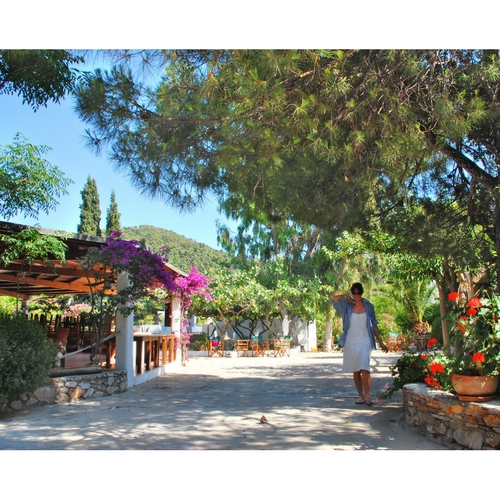 Skyros Holidays in Greece
Meet the 2017 Skyros Island Staff Team
As well as a team of inspiring course facilitators, the holidays in Greece have a dedicated staff team.
Our admin team work with us because they have a passion for Skyros, and all do interesting and diverse things for the rest of the year.
The Skyros holiday centres are community-based. The community – informal, friendly and relaxed – thrives on diversity but it also brings people together in a way daily life rarely does. In it you cast aside your habitual roles as partner, parent, boss or socialite, reconnect with your essence and enjoy the freedom to be who you really are.
Meet the team behind these wonderfully relaxing, inspiring, motivational and often life changing holidays.
The team makes sure your stay all goes smoothly and is there to help if problems do arise.
Michael Eales

Michael is our Operations Manager in Greece. He has been a Skyros teacher for over 25 years, and will also direct and teach on AT1 and AT6. He is a Humanistic Psychologist and Leadership Consultant currently working mainly in the public and charity sectors. He is also a writer, and his translation of Michaux's Dreams Like Enigmatic Paintings will shortly be published by Vanguard Editions.

Atsitsa Bay

Rhona Donaldson

Rhona is coming back for a 4th season in Atsitsa as chief office administrator, and will also take care of accommodation and our team of work scholars. She has spent the winter chasing the sun in the Philippines where she helped set up and run a bed and breakfast, before travelling for a couple of months. She is dedicated to ensuring that your stay is problem free and that your needs are met.

Mark Shaw

This is Mark's 11th season in Atsitsa. Over the years he has covered a number of roles from gardener's helper and handy man to bar man and swimming instructor. For the last few years he has been a key member of the admin team with primary responsibility for the site. He is also an expert first-aider. He is already in Atsitsa getting the whole site ready for the coming season, and looks forward to seeing old and new faces.

Wallee McDonnell

Wallee first worked for Skyros Holidays in 1988 as a cook and came back for a further eight seasons. He worked as a front line worker with refugee organisations before creating the Listen To The World music programme at St Ethelburga's peace centre. He is an artistic director with Celebrate Life Events promoting peace through the arts. He's delighted to be back and now part of the admin team this season.

The Skyros Centre

Haley White

Working for Skyros four years ago changed Haley's life profoundly. Being in Skyros piqued her interest in mental health and well-being within the workplace and inspired her to complete a degree in Organizational Psychology. Since then she has worked for the NHS and is just about to complete a contract with the mental health charity Mind. She is incredibly excited to be going to work in this magical place again.

Yannis Karalis

Returning for a second year, Yannis will be one of the administrators at the Skyros Centre. Yannis is a freelance travel photographer, video maker, and graphic designer. He has also worked a lot in tourism and last year managed our Athens transfers. In the winter he travelled extensively in Thailand and Cambodia on a travel photography and writing project #travelsofftrack

Emma Crane

Emma Crane is returning once again to be our childcare facilitator in AT2 to AT4. She brings a wealth of experience, and brings many exciting activities for kids of all ages.

Atsitsa is one of her favourite places to be and her first visit was in 2001. She has been back many times since and says she has had many magical experiences, always returning home feeling more alive in body, mind, heart and spirit. Children and parents alike will be in good hands. Emma's aim is to give children the opportunity to try activities that are every much as enriching as those offered to their fellow, older participants with the hope that they too will return home with memories of magical experiences.

Emma has been working with children of all ages for over 20 years, teaching in London and Ibiza. She is also partway through training to be an integrative arts therapist.
Two Skyros Holiday Centres in Greece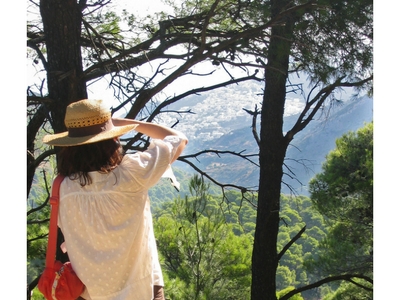 To find out more about the courses on offer in both Skyros Centre and Atsitsa Bay click the links below
Click here to find out more about the facilitators of the courses
Search by Tag