The Skyros Blog
reflect, comment, share
Life, Dreams & Fiction with Steve Attridge
Friday 17th May 2019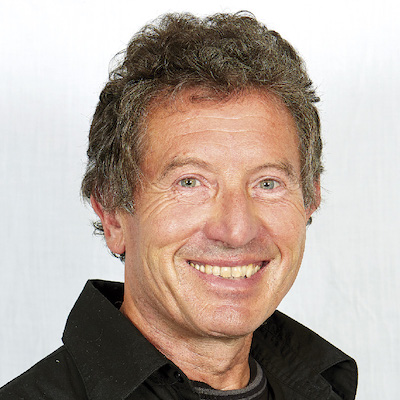 Life, Dreams & Fiction with Steve Attridge
Rediscover yourself. Imaginative ways to tap into the events and experiences, memories and people in your life. Discover new ways of writing about your life and strategies, tips and techniques for turning these into powerful fiction.
This course teaches you ways of finding routes through your life and writing about them convincingly and entertainingly. It also encourages practical ways of looking at dreams that will provide ideas for writing. Very useful for writers of prose, drama and poetry.
Sessions will include: life as story and story as life; maps of your life; the comic and the tragic; creating potent images; selecting the right material; yourself as character and characterising yourself; becoming a dream figure; asking the right questions of your raw life material; finding the tone; varying the point of view. By the end of the course you will be a more accomplished writer and teller of your own stories. You may also think of your life differently.
In the video below Steve discusses his experiences of Skyros Holidays and what you can expect from his course
What people say about Steve and his course:
Really enjoyed this wonderful course. Learned a great deal.
I found this compressed course extremely useful. Practical and good theory base well combined. Lots of sensible and helpful/useful tips. Like the mix of humour and literary references. Steve is an excellent teacher.
Six hours [at The Grange] is a deceptive offering - whole worlds and possibilities can open up - as they have for me this weekend. From on the spot excercises, discussion and reams of instruction, I will return to my desk inspired and emboldened. Steve paces us through terrains of character, structure, dialogue and theme - a whole toolkit from which to move forwards...
Awesome - engaging, thought-provoking - loved it! Thank you so much...
About Steve Attridge
Steve Attridge has had over 100 TV scripts produced. Twice a BAFTA nominee, he has also won 3 RTS Awards (for Best Drama), Best Film Award 2 Writer's Guild Awards and TV film awards.
He has 21 books published, including adult fiction, psychological thrillers, children's, history, comedy. His novel, The Natural Law, went straight to number one in the Amazon Kindle Singles Bestsellers. He won an Eric Gregory Award for Poetry and a slam poetry award. Nine of his stage plays have been produced and he has performed 2 one man shows at the Edinburgh Festival. This year he had a dramatic reading of his play, MUGS, at the Stephen Joseph Theatre in Scarborough, and also a piece on the Boer War published by OUP.
He is currently writing a TV series and a historical novel. He has worked as a Writer and Lecturer all over the world, running Masterclasses, short courses and University Courses, including at Oxford, Warwick and Sheffield. He ran writing workshops at the New York Public library and often runs Guardian Masterclass events.
Click here for more information >>>

About Atsitsa Bay
Steve's first course is held in Atsitsa Bay - a holistic holiday centre set in a stunning, natural location, right on the bay and surrounded by pine forest. With a wide range of courses and activities and an outstanding team of facilitators, it's the perfect place to be inspired and try something new.
What's included?
More than three courses per day over four to five days each week
An unrivalled and vibrant community atmosphere
Fun evening activities and events
Three delicious Mediterranean meals each day
Twin shared rustic accommodation in Atsitsa's gardens (upgrades available)
Click here for more information >>>

About the Skyros Centre
Steve's second course is held at The Skyros Centre - the original Skyros holiday, the perfect creative, wellness adult-only retreat. Meet like-minded new friends and explore your potential with inspirational, caring facilitators who will support you. Enjoy laid-back Greek island life. Do as much or as little as you choose.
What's included?
Choose your courses on arrival or express your preference when you book
In-depth, mid-morning options include personal development, art and painting courses and writing courses
Enjoy early morning and late afternoon yoga and music/singing drop-ins
Stay in traditional Skyrian rooms close to to the centre or stay by the sea - your choice (upgrades available)
Click here for more information or to book >>>