The Skyros Blog
reflect, comment, share
Atsitsa Bay Diaries - Week Two
Tuesday 24th July 2018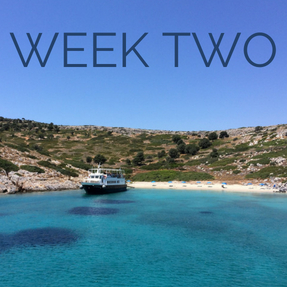 Sarah Bridge is our transfer manager this year, spending her summer based in Atstitsa Bay and ensuring everyone safely arrives and departs from their Skyros Holiday. She will be writing a weekly blog about life in Atsitsa so check back each week to keep up-to-date. This week Sarah is reflecting on the fruit trees and nightlife ...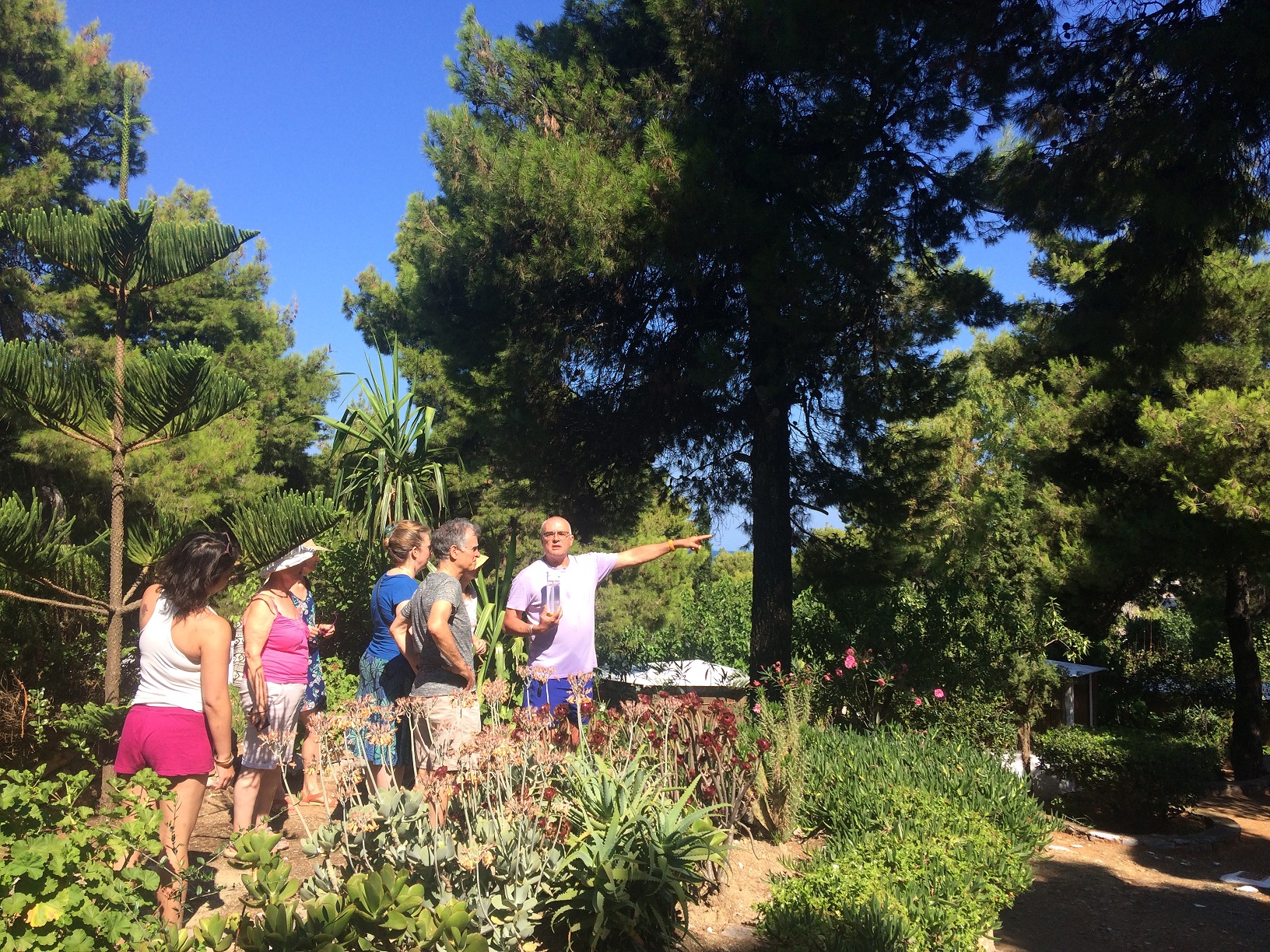 Things are really hotting up at Atsitsa Bay now (literally – the thermometer registered 36oC in the shade yesterday!) and Manolis our gardener has his work cut out making sure our beautiful plants and trees are being well looked after in the heat. It's easy to appreciate the plants for their beauty without knowing actually what they are, but last week David Phillips (long-time former staff member here who returned as a guest for the week) gave a fascinating tour around the site, showing us where we can find everything from lemon, apricot and pear trees to pistachio trees, rosemary and sage bushes and even pomegranate trees and quince trees (the quince fruit will be a bright golden-yellow when ripe).
The trees and vines planted around the site provide welcome shade from the summer heat (our hammocks dotted around the site are popular spots for an afternoon's siesta) and of course, there is always the sparkling blue Aegean sea just a few steps away to plunge into when things get too hot for comfort.
Under the calm gaze of course directors Marina Sossi (week one) and Steve Attridge (week two) participants took part in courses ranging from mosaics and windsurfing to singing, photography, writing and comedy improvisation, while early morning sessions of yoga, mindfulness and ukulele classes on the beach were a great way to start the day.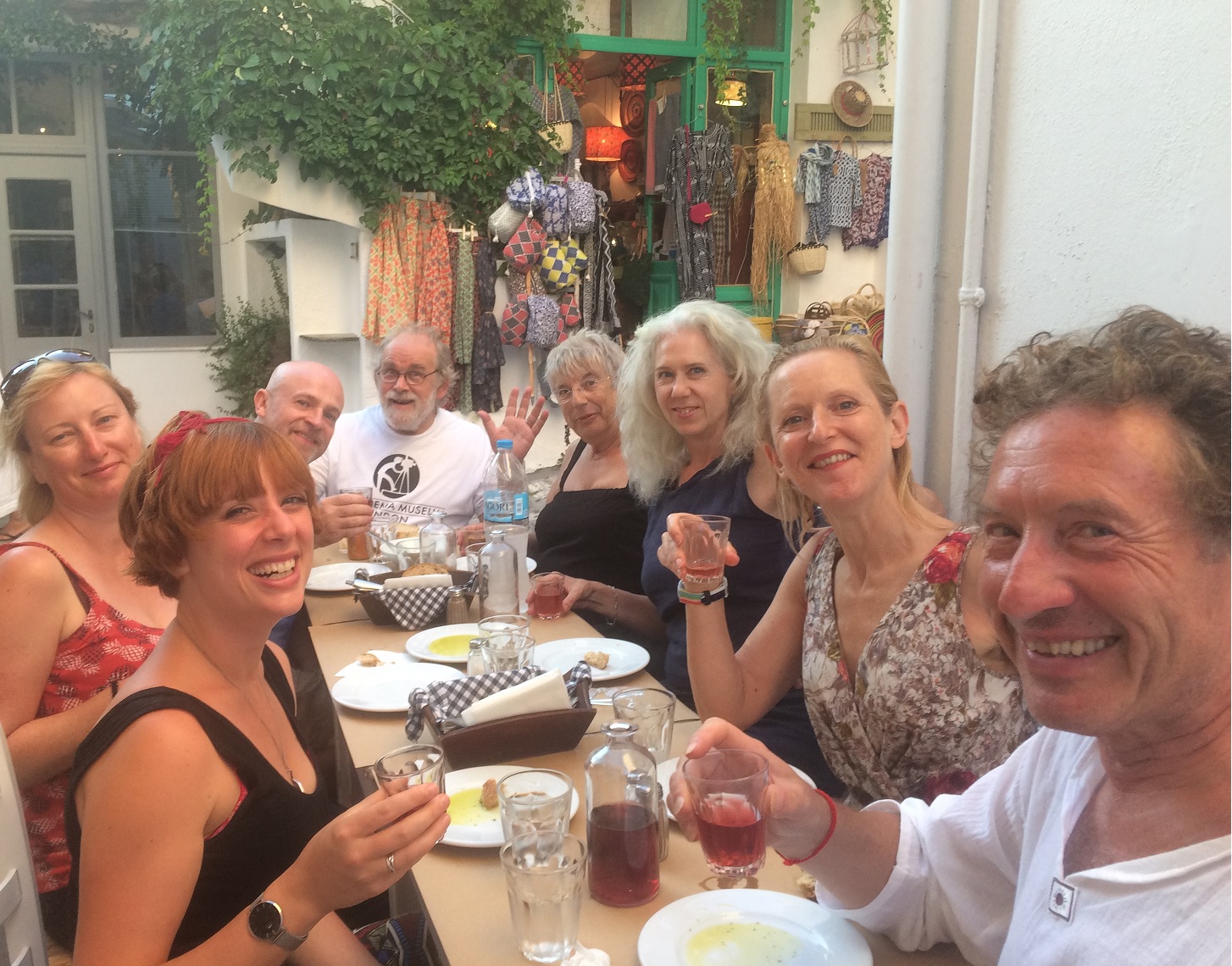 Evening entertainment so far has ranged from pub quizzes and singalongs to Greek dancing and moonlit swimming while further afield, guests have enjoyed boat trips around the island, lazy afternoons on the beach and our weekly jaunt into beautiful Skyros Town where Skyros guests could be found in almost every restaurant enjoying some great local food (as well as getting the chance to see the Rupert Brooke statue at the top of the town). One particularly memorable night saw a welcome visit from participants at Skyros Centre which opened for the summer last week, and it was a great way to make new friends and find new singing partners for the night!
Sarah
Atsitsa Bay Transfer Manager
See the full programme of Skyros holidays here
What would you like to hear about next week? Let us know in the comments below.