The Skyros Blog
reflect, comment, share
Are you Having a Laugh?
Tuesday 28th March 2017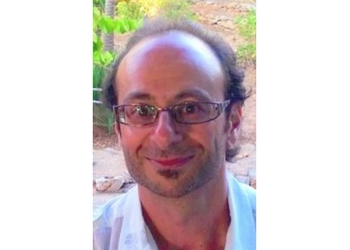 "Laughter has three dimensions. Your body joins in, your mind joins in, your being joins in. In laughter divisions disappear - you are no longer schizophrenic." Osho
In the animal kingdom,
when a threat, disorder or a problem arises, many animals will stop for a moment and SHAKE. Shake it out, reset their muscles, nerves and brain to come out of the freeze state, so that they can respond to what is happening next. In the human animal, laughter can serve the same function. It is a shake of the brain - a cleansing, purifying ejection of emotional mucus from our system rendering us free to carry on. It's a way of bringing us back to ourselves and the moment. It is a way to restore balance
In this sense,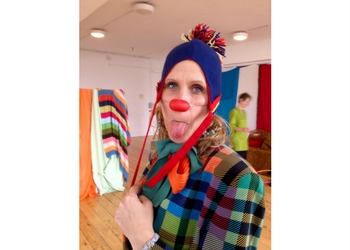 laughter is an emotional and physical tool, a therapy and even potentially a spiritual practice. Why? Because it is a proven remedy for the disease of seriousness. It takes us out of this fixed loop of problem-pondering and transports us back into a temporary "no-mind " state in the here and now. This is its healing function. For spiritual teachers such as Osho, laughter is at the heart of the spiritual experience " ..if you forget laughter, you forget songs, you forget love, you forget dance, you lose the festivity of your being- you become colourless, monotonous and dead"
Laughter can also therefore be seen as an injection of aliveness.
Science has a similarly positive view
Back in the 17th century a physician by the name of Thomas Sydenham stated that "the arrival of a good clown into a village does more for its health than 20 donkeys laden with drugs."
In the 20th and 21st centuries, science is providing increasing evidence of the healing properties of laughter:-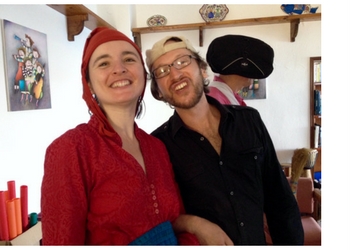 William Fry - the father of gelotology ( the science of laughter) claims that one minute of laughter has the same effect on the heart rate as ten minutes on a rowing machine.
Diabetes care found that both diabetics and non-diabetics had lower glucose levels after watching a comedy show than with a 40-minute lecture.
Dr. Lee Berk found that laughter diminished the secretion of the body's stress hormones cortisol and epinephrine. He also found that people expecting to watch a funny movie had 27% more beta endorphins and 87% more human growth hormone in their blood than a control group.
Researchers at the University of Maryland medical school have shown that laughter improves blood flow by causing the tissues that form the inner lining of the blood flow to expand and to therefore increase the flow.
Researcher's using EEG's on people laughing saw that laughter was a whole brain activity stimulating electrical activity in all parts of the brain.
Care to know more about how laughter is a whole brain activity?
Well then....the left side of the cortex analysed words and joke structures; the right side of the cortex carried out the intellectual analysis needed to get the joke. Stimulation of the motor sections was evoked by physical responses to jokes and the frontal lobe which controls emotional and social behaviour became highly active. In short, laughter is a whole-brain workout.
Intrigued?
Ailon Freedman is a multifaceted creative arts facilitator who runs workshops in comedy, drumming, yoga and public speaking in both the corporate and personal-development worlds.
As a character comedian he has performed around the country as his alter egos Trev the Yogic Builder and Reiki Ron and also produced his own comedy films.
Ailon is interested in the therapeutic value of comedy, seeing laughter and play as a wonderful way to help us take ourselves a little less seriously.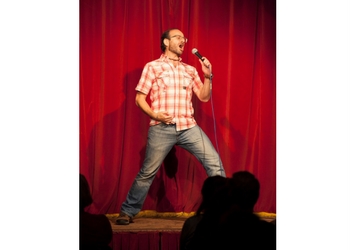 Ailon Freedman will be joining us at both our holiday destinations in Greece this summer with some fantastic
Health & Wellbeing
courses.
Join Ailon at The Skyros Centre from: Saturday 22 July to Saturday 29 July 2017.

Ailon's Course: Laughter is the Best Medicine
Read more about Ailon and details of his course here >>>
Now it's your turn. What are your views on 'Are you having a laugh'? Share your thoughts and feedback in the space below. We'd love to hear from you. Join in and tell us your own tips for keeping your quota of laughter topped up each day.
Search by Tag