The Skyros Blog
reflect, comment, share
Remarkable Health & Wellbeing Holidays Skyros Centre
Monday 16th May 2016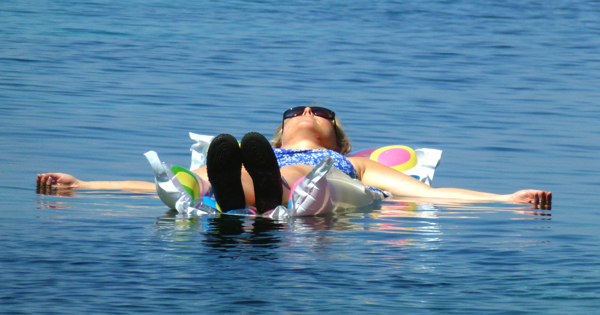 2016 Summer Health & Wellbeing Programme
This summer, we have an expanded Health & Wellbeing programme at the Skyros Centre designed to help you become the happiest, healthiest and most successful version of yourself. Holidays at the Skyros Centre in the village include daily courses on your chosen programme, half board accommodation and early morning yoga. Take a look at what's on when below.
Juliette Smith - Successful Relationships
Sunday 3 – Sunday 10 July at the Skyros Centre (HW5)

A fully trained and certified Coach, Juliette has been leading workshops and coaching for 15 years and supports individuals, couples and teams in improving their personal and professional relationships. Would you like to be yourself more often, connect more with others and feel more confident and relaxed when you communicate - whether at work or at home? Interactive, practical and fun, this course will give you the opportunity to do just that - and more.

Daisy Swan - Mindful Living
Sunday 10 – Sunday 17 July at the Skyros Centre (HW6)

A meditator for 40 years, Daisy, has been helping clients as a career coach across the globe. The world most of us live in these days is filled with competing demands and distractions, which can create stress and disease. This course will connect you to the quiet in yourself and teach you ways to live more centered and peaceful lives. Learn meditation techniques that you can tap into at any moment to quiet the mind, hear yourself, and others.

Kate Daniels - Living Creatively
Sunday 17 – Sunday 24 July at the Skyros Centre (HW7)

Kate, for many years director of Systemic Psychotherapy training at the Tavistock Centre in London, is also a jazz singer. Creativity has been described as one of the most crucial factors for success. Yet paradoxically in a society that privileges industry and productivity it is often hard to attend to the kind of lifestyle that fosters creativity. Using exercises that include drama, music, art, and humour, participants will be invited to map a new more creative life script for themselves.

Dina Glouberman - New Beginnings
Sunday 24 July – Saturday 6 August at the Skyros Centre (HW8)

Dr Dina Glouberman is a world expert in the creative imagination. She is the visionary co-founder of Skyros Holistic Holidays, the author of the classic best-selling books Life Choices, Life Changes and The Joy of Burnout and an international trainer, coach and psychotherapist. This workshop is an introduction to using imagery to understand where you are now, listen to the whispers of heart and soul, and get a vision for the future that is right for you.

Ari Badaines - Making Connections
Sunday 7 – Saturday 20 August at the Skyros Centre (HW9)

Ari Badaines is a clinical psychologist who has consulted with and supervised Marriage Guidance (now Relate) counsellors. This course looks at internet dating, and some of the common mistakes people make and how to avoid them. The course focuses on 'building' the relationship and includes good communication skills and assertiveness training. The last part includes mistakes that people make when relationships get into difficulty, and use a range of methods that keep the relationship growing and thriving.

Julian Russell - Discover Your Life Calling
Sunday 21 – Sunday 28 August at the Skyros Centre (HW10)

Julian's passion is helping people make the most of their lives. He has been leading others on their path of personal exploration since the 1980s with the Life Talent integrative approach to human development. Do you long to wake up with a sense of purpose and passion, a clear idea of your strengths and talents and the knowledge of how to put them to the best use? When you 'Discover Your Life Calling', this is precisely what happens.

Pippa Mitchell - Nutrition & Wellbeing
Sunday 28 August – Sunday 4 Sept at the Skyros Centre (HW11)

Pippa has had over 10 years experience in practising Nutritional Therapy. Pippa is particularly interested in the links between mind and body and how this interplay can affect the choices we make about food in our daily lives. This 5 day course with Pippa will help you gain the knowledge you need to feel confident about making choices that are right for your health and wellbeing. Practical advice on nutrition, diet and lifestyle management can help your body heal and leave you feeling restored and regenerated.

Andry Anastasiou - Life in Balance
Sunday 4 – Sunday 11 September at the Skyros Centre (HW12)

Andry creates a welcoming, creative learning space for you to explore how to create more balance and happiness in your life, your relationships and even in your community. If your 'tough','keep going' or 'do more' philosophy is getting in the way, you'll discover approaches that can help you create kinder ways of living your life. Whether you are looking for better work-life balance, or a sense of ease in a relationship, there will be something for you on this engaging workshop.
Search by Tag