The Skyros Blog
reflect, comment, share
Yoga Beyond Yoga with Kenneth Ryan
Monday 20th May 2019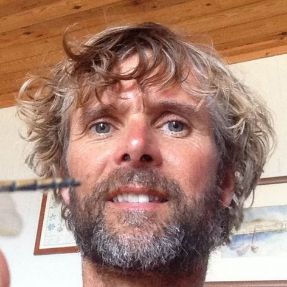 Yoga Beyond Yoga with Kenneth Ryan
That, "the essence is at ease, the essence is at ease!", you will find to be a predominant theme and focus in enjoying the eastern arts with Kenneth. Sessions with Kenneth will include Yoga (from Energetic through Restful ), Qi Gong, Tai Chi, traditional and contemporary moving meditations. These practices will be adapted, often softened to keep them approachable and to suit your experience and level of ability.
After Meditation, early morning classes will tend to be lively and energetic. Mid-day classes will be slower, having greater technical emphasis. Evening classes you will find to be restful restorative and deeply relaxing.
Whether holding steady, even strong postures or if you wish and are ready to "jump along" to a more energetic practice, you can expect to discover great Openness and Energy with ease. Anticipate also the Bliss of being cradled into a deep relaxed Awareness of Being...
The classes will include:
* Relaxing Restorative Yoga
* Dynamic Yoga
* Yoga Nidra;Yoga of sleep and dream fulfillment
* Tibetan Yoga; the fountain of Youth
* Traditional and Contemporary Meditations
* Restful Awareness; just that
* Spirit Circle; contemplating the Epitome philosophical teaching from the Eastern world
* Qi Gong/Tai Chi
Above are just a number of suggested possibilities. Naturally, the programme will be tailored to suit personal requirements and the collective energy of the group. The Yoga Beyond Yoga programme will be offered as a means of recognition and as a reminder of the ease of being and natural harmonious state which is the natural essence of being.
Yoga with Kenneth runs twice per day in Atsitsa over four to five days per week. The early morning course is a drop-in course for one hour and runs from around 7.15am Sunday to Thursday inclusive. The second course requires commitment for two hours per day over four days per week. This course begins either on Sunday from 5pm or on Monday from 11.15am depending on the schedule that is decided by the facilitator team in Atsitsa.
Sign up for your favourite courses straight after the Sunday mid-morning meeting when all the course options will be presented to you.
Click here to book Kenneth's courses >>>
About Kenneth Ryan
Kenneth Ryan is from Galway town in the west of Ireland, although in recent years has spent most of his time abroad; he has travelled extensively. It was during one of his extended trips, during the long warm winter of his first trip to India in 1994 that Kenneth spent much of his time living alone in the tropical forest, at Peace with nature. He has since been inspired to regularly return to the mystical sub-continent and further east for lengthy periods of study and practice at traditional and contemporary schools of Yoga, Tai Chi, Awareness, Massage and Meditation.
On retreat Ken interprets these teachings in a form more appropriate to the western mind and lifestyle without compromising the essence of Truth that is Yoga. His style of teaching is often lively, balanced with gentleness of approach.
Practical Tantric awareness has been one of the strongest influences along with a deep Love for the more subtle aspects of Hatha Yoga Vedanta philosophy. Kenneth has always placed great emphasis on restful Awareness and he loves to share the many epitome eastern teachings which are simple realisations of the natural state of being.

About Atsitsa Bay
Kenneth's courses are held in Atsitsa Bay - an holistic holiday centre set in a stunning, natural location, right on the bay and surrounded by pine forest. With a wide range of courses and activities and an outstanding team of facilitators, it's the perfect place to be inspired and try something new.
What's included?
More than three courses per day over four to five days each week

An unrivalled and vibrant community atmosphere

Fun evening activities and events

Three delicious Mediterranean meals each day

Twin shared rustic accommodation in Atsitsa's gardens (upgrades available)
Click here for more information or to book Kenneth's courses >>> or call us on 01983 86 55 66