The Skyros Blog
reflect, comment, share
Getting Started with Mindfulness
Thursday 7th March 2019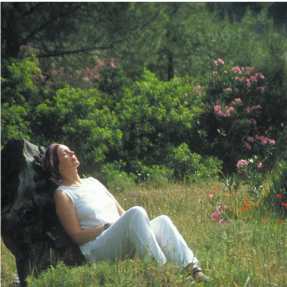 Getting Started with Mindfulness
An exercise to try at home: Mindful Meditation
I want to start by introducing a basic tool of mindfulness, which is Mindful Meditation. It has within it many of the key principles you need to make a start.To be mindful is to observe thought or sensation. In Thai this is called 'doo jit', 'watch thought'. It is this observation that leads to awareness. When you observe your thoughts you are no longer 'being' your thoughts. It helps you to be more in the Here and Now.
There are many types of meditation, however Mindful Meditation is a particular type. It is based on this methodical non-critical observation of the mind. This means having a focus – which could be the breath, a mantra, an object (we will explore alternatives later on). This in itself can begin to still thoughts. As you focus you will begin to notice that your mind has wandered, as it inevitably will. As the meditator you notice, observe, that the mind has wandered and then bring your attention back to the focus. You observe the mind wandering in a non-critical, warm hearted, friendly manner – you are not judging your mind, simply noticing where it has gone. Meditation fosters mindfulness of present moment experience. We will start with breath as the focus.
Let's try it out.
Anapana Sati Meditation
Anapana Sati breathing meditation is often the first meditation taught in Buddhism as it is expounded by the Buddha in the Maha-satipatthana Sutta, the Great Discourse on the Foundations of Mindfulness, and is the form of meditation taken up by the Buddha sitting under the Bodhi Tree to seek enlightenment. So you are in good company trying this one. In Thailand and Cambodia children learn this meditation at primary school.
The focus of the meditation is simply to notice your breath as it passes in and out through the tip of your nostrils and into your lungs. You might notice the air is slightly cool as it goes in. It is important not to change or control your breathing, it is simply the point where you fix your attention. As you focus on your breathing you will notice your mind wandering. When this happens simply notice it in a warm hearted, non-critical way and bring your attention back to your breath. As your mind wanders again bring your attention back to the focus.
Try this first for at least 5 minutes. Set a timer so you don't have to peep at your watch. In a beginners group I use the Zen teaching tradition of ringing a bell at intervals as a support to noticing the mind has wandered. You could download a Mindfulness Bell app on your phone which will do this for you.
So what happened? I'm sure your mind did wander! The mind will go to great lengths to attract your attention and re-assert control. It will present body pains, limiting beliefs, daydreams and distractions galore. Whatever wonders your mind produces notice it and return to the focus. As you repeat the meditation over time it will feel easier. As you get used to it extend the time of the meditation.
---> Leave a comment below and let us know how you got on. We love to hear from you. Did you find this exercise helpful? Do you have further questions for Michael?
Learn more about mindfulness on a Skyros holiday this summer ...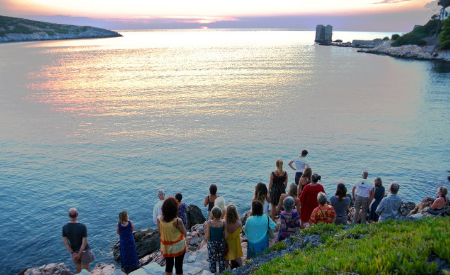 Read more about Michael and his Mindfulness courses here >>
Last year Skyros celebrated 40 years of holidays on the beautiful, unspoilt island of Skyros in Greece and offers a choice of two holiday centres in Greece:
1. The Skyros Centre in the village is the original home of Skyros holidays and provides adult-only creative, wellness holidays throughout the summer. Read more >>>
2. Atsitsa is a holistic holiday centre right on the bay (pictured) where families are welcome during the school holidays. Mindfulness courses are part of both holidays. Read more >>>
To find out more about Skyros holidays and courses visit www.skyros.com