Holiday Facilitators: Theresa Sundt
skill, experience, warmth
Biography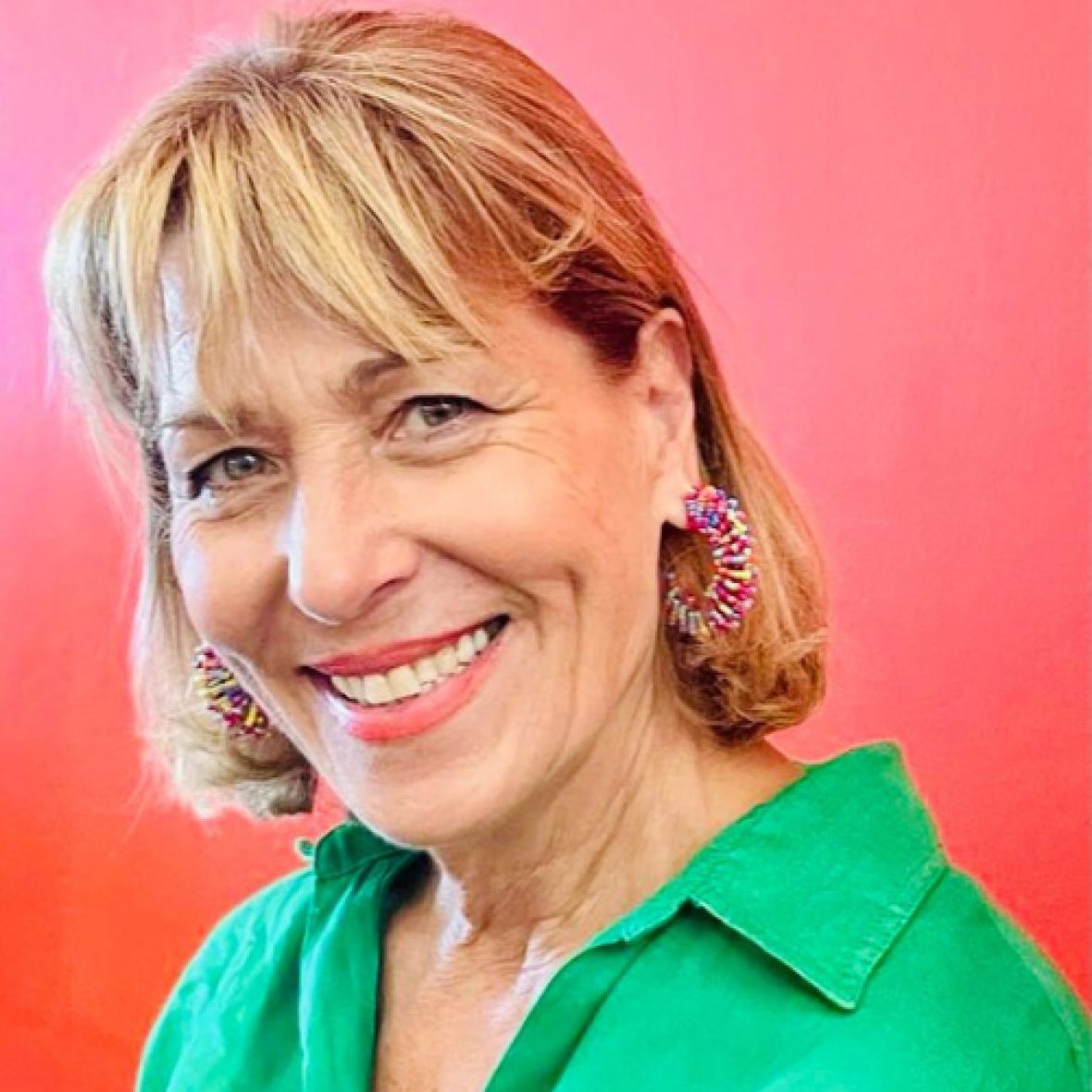 Theresa Sundt, an Art and History of Art BA graduate of Haifa University, has always worked with colour as an art teacher and as a professional artist. In 2003 she became a certified colour therapist under the guidance of June Mc Leod, Theo Gimbell and Peter Mandel. Since then and until recently she worked as a colour therapy consultant for BIOPTRON AG and as a massage and colour therapist in her Brighton clinic.
In 2017 Theresa created the popular portable and affordable colour therapy torch, in order to make colour therapy available in every household. She is the author of three books The Art of Colour Therapy, Tried and Tested Colour Therapy Treatments and Know Your Colour Personality that she co-authored with Alison Standish. Her artwork can be seen in many different places in the form of murals, big floor mandalas, children books' illustration and woven tapestries.
She currently focuses her work on 'Mindful Colour', which is a series of independent workshops for adults or children. With hands-on experiences, the participants explore and immerse themselves to the healing side of colour through art, light, movement and sound. See colour-discovery.com
What people say about Theresa and her courses:
Amazing! Definitely found two new hobbies!
Very encouraging. Gave good ideas while letting us be creative and free.
Beautiful lady inside and out. Great!
Weaving was wonderful
Loved Theresa's sessions.
Theresa brings a calming, warm environment... full of colour, of course!
Theresa has a generous heart and colour seems to pour out of her over the group. It was a soothing and illuminating session'.
Where does Theresa Sundt facilitate?
Sat 30 Dec - Tue 2 Jan 2024 (3 nights)
At a glance
This is a New Year's celebration with courses, coastline walks, games, fabulous food and the company of inspirational leaders and soon-to-be new friends. The Grange in the Isle of Wight has been awarded four star guest accommodation by the AA and receives TripAdvisor's Certificate of Excellence year after year. Meet like-minded new friends and explore your potential with inspirational, skilled facilitators who will support you. Do as much or as little as you choose. Smart dress for New Year's Eve.
Find out more about the courses available below in What's On.
About
Skyros attracts mostly solo travellers from all over the world. Although all ages are represented, approximately 70% are between 35 and 65. The Grange is a stunning Georgian country house, surrounded by greenery and close to Shanklin's sandy beach, cosy pubs and restaurants and the local train station.
Accommodation
Share a room with a friend or family member. Or choose single occupancy of a room. The supplement for single occupancy is £120 for two nights.
Inspiring Courses
Your New Year Celebration includes ten hours of course time split between two inspiring facilitators plus evening events. This leaves plenty of time to explore the island and relax.
Food & Drink
Holidays are inclusive of breakfast, lunch and dinner, tailored to dietary requirements.
Guide Itinerary
Saturday 30 Dec
16.00: Arrivals
18.30: Welcome
19.30: Dinner
New Year's Eve
08.00: Breakfast
10.30: Course
13.00: Lunch
17.00: Course
20.00: Dinner & Celebrations
New Year's Day
08.30: Breakfast
10.30: Course
14.00: New Year's Day Lunch
14.30: Coastline Walk
17.00: Course
20.00: Dinner & Nightlife
Tuesday 2 January
08.00: Breakfast
10.30: Course
12.30: Lunch followed by Departures
Average Temperature
As with much of the UK, weather is changeable. Although the Isle of Wight does boast a micro-climate and it is one of the sunniest places to visit, it's likely to be cold.
Location
Summary
What's included?
Ten hours of course time with the facilitators over the New Year break

Twin shared 4-star guest accommodation (single upgrades available)

Breakfast, lunch and dinner tailored to dietary requirements

Opportunities for coastline walks, excursions and treatments
Travel
The easiest way to reach The Grange is usually by train. Buy a return rail ticket to Shanklin via Portsmouth Harbour and your ticket will include crossing the Solent in 15 minutes by FastCat. An island train meets the FastCat at Ryde Pier Head and takes you on to Shanklin in 25 minutes. Outside Shanklin station, take a cab for the 3-minute journey to Eastcliff Road or walk to The Grange in around 15 minutes.
If you decide to drive then book your crossing online with Wightlink or Red Funnel Ferries. Call 01983 867644 or email us at stay@thegrangebythesea.com for ferry discount codes.