Holiday Facilitators: Steve Attridge
skill, experience, warmth
Biography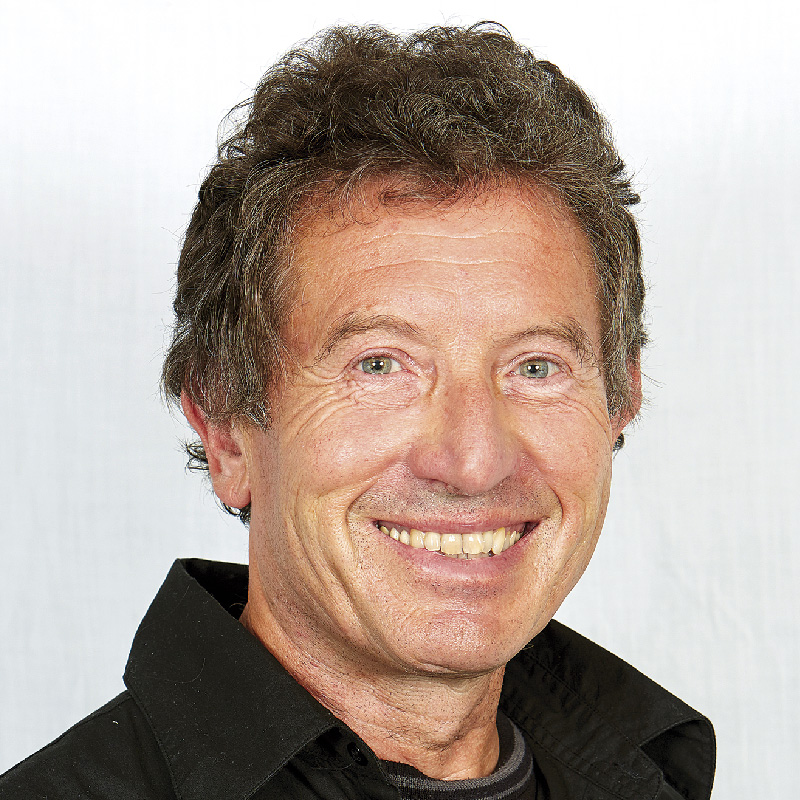 Steve Attridge has had over 100 TV scripts produced. Twice a BAFTA nominee, he has also won 3 RTS Awards (for Best Drama), Best Film Award 2 Writer's Guild Awards and TV film awards.
He has 24 books published, including adult fiction, psychological thrillers, children's, history, comedy. His novel, The Natural Law, went straight to number one in the Amazon Kindle Singles Bestsellers. He won an Eric Gregory Award for Poetry and a slam poetry award. Nine of his stage plays have been produced and he has performed 2 one man shows at the Edinburgh Festival. This year his latest book was published, about Covid in the future, called Sometimes I Disappear.
He is currently writing a series of Children's books and a historical novel. He has worked as a Writer and Lecturer all over the world, running Masterclasses, short courses and University Courses, including at Oxford, Warwick and Sheffield. He ran writing workshops at the New York Public library and often runs Guardian Masterclass events.
What people say about Steve and his courses:
Really enjoyed this wonderful course. Learned a great deal.
I found this compressed course extremely useful. Practical and good theory base well combined. Lots of sensible and helpful/useful tips. Like the mix of humour and literary references. Steve is an excellent teacher.
Six hours [at The Grange] is a deceptive offering - whole worlds and possibilities can open up - as they have for me this weekend. From on the spot exercises, discussion and reams of instruction, I will return to my desk inspired and emboldened. Steve paces us through terrains of character, structure, dialogue and theme - a whole toolkit from which to move forwards...
Steve was a treasure trove of literary knowledge.
I loved the writing course.
An outstanding course that fully met my aspirations. It's dominant quality was Steve's enthusiasm for his art and us.
Steve was extremely generous with his time and information.
Awesome - engaging, thought-provoking - loved it! Thank you so much...
Where does Steve Attridge facilitate?
Sat 10 Jun - Fri 23 Jun 2023 (13 nights)
At a glance
The Skyros Centre is the original home of Skyros holidays, the perfect creative, wellness adult-only retreat. Meet like-minded new friends and explore your potential with inspirational, skilled facilitators who will support you. Enjoy laid-back Greek island life. As with every Skyros holiday, do as much or as little as you choose. Skyros co-founder Dina Glouberman is directing this fortnight at the Skyros Centre.
PLEASE NOTE: Dina's Masterclass is now FULL. Contact holidays@skyros.com to join the waiting list in case of cancellations.
Find out more about the choice of Masterclasses below in What's On.
About
Skyros attracts mostly solo travelling guests from all over the world. Although all ages are represented, approximately 70% are between 35 and 65. The Skyros Centre is set in the stunning hillside village, with panoramic views of the hills and the sea.
Accommodation
Stay in traditional Skyrian rooms or by the sea. Twin shared occupancy is including in the price or book single occupancy.
Inspiring Courses
Choose your Writers' Lab, Art Studio or Health & Wellbeing Masterclass in advance. Your Masterclass will run mid-morning for three hours per day, five days per week. Enjoy morning Yoga and afternoon Music & Arts drop-in classes open to all.
Food & Drink
Meals are half board - usually breakfast and lunch but sometimes dinner instead - and served as a buffet. All diets are catered for. Tell us your preference when you book. Tea and coffee are available throughout the day.
Guide Itinerary
07.15: Morning drop-in classes
08.30: Breakfast
09.00: Demos (news of the day)
10.15: Your Masterclass
13.30: Lunch
15.00: Siesta/beach time
18.00: Drop-in classes
20.00: Dinner & evening activities
Average Temperature
Temperatures in June range between 20 degrees and 28 degrees Celcius.
Location
Summary
Location
The Skyros Centre, Greece
What's included?
15 hours of your chosen Masterclass per week (Writers' Lab, Art Studio or Health & Wellbeing programme)

Five mornings of drop-in Morning Yoga per week

Community structures unique to Skyros that bring people together in a fun and authentic way

Twin shared accommodation in the traditional Skyrian village or by the sea (upgrades available)

Breakfast and lunch, although sometimes dinner in place of lunch

Local walks and talks as well as organised excursions including a boat trip

Plenty of time out for relaxing on long, sandy beaches
Travel
Outbound – Athens to Skyros via coach and ferry
Book your flight to arrive in Athens on Friday 9th June 2023. Spend the night with us at The Dorian Inn or book your own accommodation in Athens.
Our courtesy coach to the Dorian Inn hotel will leave Athens airport promptly at 20.15. Alternatively, take a taxi or the Metro if arriving much earlier or after this time. (Dorian Inn Hotel, Pireos 15-19, Athens 105 52, nearest metro = Omonia)
On Saturday we take you to Skyros island via coach and ferry transfer. The coach will leave the Dorian Inn hotel at [TBC] to board the ferry to Skyros island at [TBC]. You will then travel on to Atsitsa by coach.
Return Option 1 – Skyros to Athens via coach and ferry
On Friday 23rd June 2023, take our coach and ferry transfer back to Athens airport. The ferry leaves Skyros island at 08:00. In order to leave sufficient time for the journey back to Athens airport and with two hours check-in, flights can be booked for after 15:30.
Return Option 2 - Domestic flight from Skyros to Athens
On Friday 23rd June 2023, take the domestic flight from Skyros to Athens. Depart Skyros 16:10 and arrive in Athens 16:55. Book through www.aegeanair.com.
Alternatively, you can make your own way to Skyros and back, please enquire if you need any travel advice.
Transfer options (book online)
Outbound: Friday 9th June 2023 (overnight) and Saturday 10th June 2023 (transfer day)
Overland transfer to Skyros island plus single occupancy at transfer hotel in Athens = £190

Overland transfer to Skyros island plus twin share (family/friends only) at transfer hotel in Athens = £150pp

Overland transfer only (no accommodation) from Athens to Skyros island by coach and ferry = £85pp
Inbound: Friday 23rd June 2023
Overland transfer from Atsitsa to Athens airport by coach and ferry = £85pp

Drop off at Skyros airport = £20pp