Holiday Facilitators: Alex Svoboda
skill, experience, warmth
Biography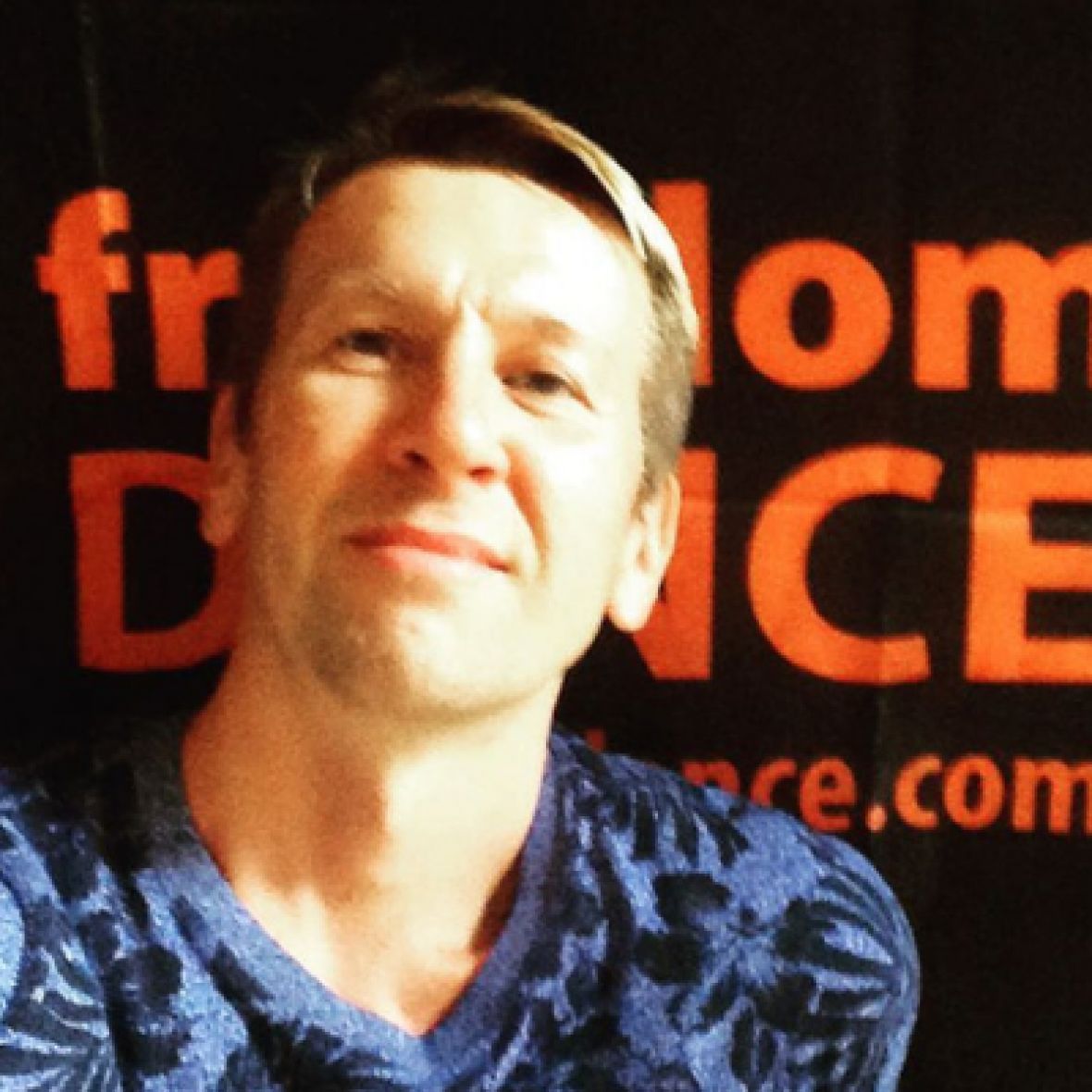 The liberating power of dance seems to flow naturally out of Alex and spread to those who come to his classes.
Alex has lived in three countries (Russia, US and the UK), studied at five universities and colleges, received his Ph.D., worked as an analyst and manager at world's leading organisations, including the legendary management consultancy McKinsey & Company. He has trained as a 5Rhythms teacher directly with Gabrielle Roth, certified as Open Floor teacher and has been studying with Anna Halprin. He is a University instructor and an experienced corporate training facilitator.
Alex offers a method of dance meditation that is highly accessible, simple and at the same time deep and potentially transformational. He teaches regularly in London, Cambridge, Dubai, Moscow, St Petersburg, Kiev and other cities. He has founded freedomDANCE, a school of dance meditation and conscious movement with over 30 teachers and trainees working in over 30 different cities.
Alex explains 'Each of our classes is an opportunity to have a taste of freedom. What kind of freedom? Freedom to breathe and move. Freedom to notice and accept what is happening inside ourselves and around us. Freedom to open up to something bigger, something that transcends our everyday ideas and calculations. Freedom to be yourself and share yourself with others…'
And here is what the dancers say about Alex and his work in their unsolicited messages:
'You have real, soft, palpable presence. Not pushing, not holding back, sometimes waiting, sometimes offering. When you speak, I listen. It's always, always worth it.' - Sue Rickards, London
'[Your workshop] …has spiralled my life and unfolded so many changes in my inner self, outer life, given me so much more clarity, joy, focus, creativity and integrity. Your gift truly keeps on giving!' - Rana Allamutdin, Bahrain
'I felt stretched in a really beautiful way- it got me dancing outside of my easy routine ways of dancing.' - Julian Russell, London
'Alex… is magical - catch him if you can!' - Louise de Caux, Cambridge
'Your workshop was certainly a marathon of the heart and soul!' - Justin Romain Hoffman, London
'I left [the workshop] feeling more fully human' Di Hinds-Williamson, Cambridge
'One of the best demonstrations I've seen in a very long time.' – Daniel Kinsley, London
'Alex guided us with grace, good humour and amazing music' – Mark, London
What people say about Alex Svoboda in Atsitsa:
Wow! Alex is an amazing addition to the teaching staff. I LOVED his freedom dance course and would love to see him here in the future. Such an inspirational, kind and gentle person.
All six course (morning dance, bodywork, comedy, morning yoga, writing and singing) were excellently conceived and delivered.
I could tell the instructors really cared because they would all often offer additional support or extra material with any individual interested - even if it meant them working additional hours.
Every instructor was patient, kind, helpful and accomplished what was set out.
All the teachers really passionate about what they do and feel like part of the group. Great work in helping us feel like a group and have loads of fun!
Did the dancing course, was excellent.
Where does Alex Svoboda facilitate?
Sorry, no courses were found