The Skyros Blog
reflect, comment, share
Will Brexit Affect My Holiday?
Friday 3rd January 2020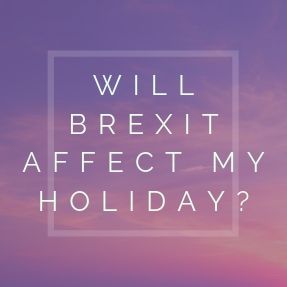 Will Brexit Affect My Holiday?
We understand that the uncertainty of Brexit can be concerning so we're keeping you updated with this blog - keep checking back for more information.
---
Travel after 31 January 2020
Following the Brexit deal that has been agreed in principle with the EU, the UK has entered a transition period in the course of which new arrangements and rules will be negotiated. This period is supposed to end at the end of this year. Until the end of December nothing, therefore, changes and you can continue to travel as you have always done.
Travel after the UK leaves the EU
After the 31st of December 2020 the situation depends on whether the UK leaves the EU with or without a deal. If it leaves without deal, expect new rules on living, working, travelling and doing business in the UK and EU. But you don't have to worry about it this year! So book your Skyros holiday as you have always, or would have, done in the past!
Special Arrangements
A bill that has been tabled in the Greek parliament protects the rights of British citizens regardless of whether a Brexit agreement is reached with the EU. It:
establishes the reciprocal social security and healthcare rights of British citizens in Greece.
recognizes British driving licenses in Greece and allows their conversion to Greek ones, and
recognizes the residency rights of British citizens and families who will have settled in Greece before the date of the UK's departure from the EU
In case of a no-deal Brexit, access to employment will be determined by the government.