The Skyros Blog
reflect, comment, share
Visioning Your New Life with Dina Glouberman
Tuesday 11th June 2019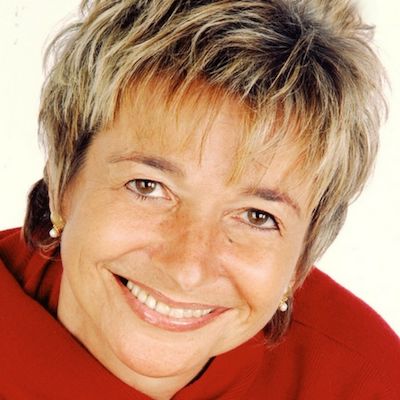 Visioning Your New Life with Dina Glouberman
Are the winds of change blowing in your life? What are they whispering? Are you willing to listen? If so, this course is for you.
You may be feeling burnt out, stressed, or stuck. Or you may be confronting crisis or change. Either way, such times demand that you step forward into a bigger picture of who you are and where you are going.
An interesting spiritual tradition says that when we are living our everyday lives in an everyday way, the soul just rests or even sleeps. But when we are in crisis, or looking for change, or wrestling with something that our ordinary mind doesn't quite know how to deal with, the soul wakes up. And then life begins to move to a whole new level.
Is this what you've been yearning for? If so, you need to stop, listen to your soul's whispers, look at what reality is telling you, find out where you want to go, and then get to a Yes.
Saying Yes is a commitment to take whatever is brewing within you and around you into a new behaviour, a new attitude, or a new way of life. An unqualified Yes sets the next stage into motion, opening you to the intuitions, research, actions, and persistence in the face of difficulties that make it possible to vision and create your new life.
This is what Visioning Your New Life will help you do.
In this course we will be working with imagery and visualisation to:
Recognise the catalyst that can start you moving in a new direction
Get a vision of the future that would be right for you
Say Yes
Map out the steps to your new future, and take a leap of faith into a new reality.
This is also a crash course in working with your 'genius imagination' so that you can be your own consultant, therapist, and wise guide. The secret is to educate your imagination to bring together the spiritual and the practical – learn to attend to the whisperings of your heart and soul while being grounded in the real world.
Since you are what you imagine, if where you are is not where you want to be, why not learn to imagine better?
This course is suitable for complete beginners in imagery and visualisation as well as for those who are experienced in using this approach.
Prepare to be surprised. Your images by their very nature don't always tell you what you expect; rather they will show you what you know deep down inside but haven't yet told yourself, and they always point the way to transformation.
You will be able to emerge from this course with the clarity and confidence to take your next step in life. You will also have a magic box of tools, indeed a new way of thinking, that you can use to understand, protect, and guide yourself, not just during the workshop but for the rest of your life.
'You have changed my life and helped me to have a second chance at living and being happy.' Recent course participant.
Click here for more information or to book online >>>
About Dina Glouberman
Dr Dina Glouberman is a world expert in the creative imagination. She is the visionary co-founder of Skyros Holidays, the author of the classic best-selling books Life Choices, Life Changes, The Joy of Burnout and You Are What You Imagine: Three Steps to a New Beginning Using Imagework and an international trainer, coach, speaker and psychotherapist.
For over thirty years, she has been a pioneer in creating, teaching, and practicing the use of Imagework, the groundbreaking process that harnesses the imagination to guide our lives and create positive life choices and profound life changes. She is launching her unmissable memoir, Into the Woods and Out Again: A memoir of love, madness and transformation (Sphinx, 2018) in June 2018. To find out more about Dina Glouberman's approach and her books and courses, and to get free downloads, visit her website, www.dinaglouberman.com
What people say about Dina Glouberman:
Dina Glouberman is wise and witty and an inspirational teacher. Sue Townsend
Dina Glouberman is a home-maker of the spirit. Margaret Drabble
When I did your course in Skyros in 1994, I nicknamed you the Yehudi Menuhin of therapy, and your work reminded me of a fabulous painting with a lot of fine brushstrokes. Now I feel you are actually the art gallery itself. Vivienne
Click here for more information or to book online >>>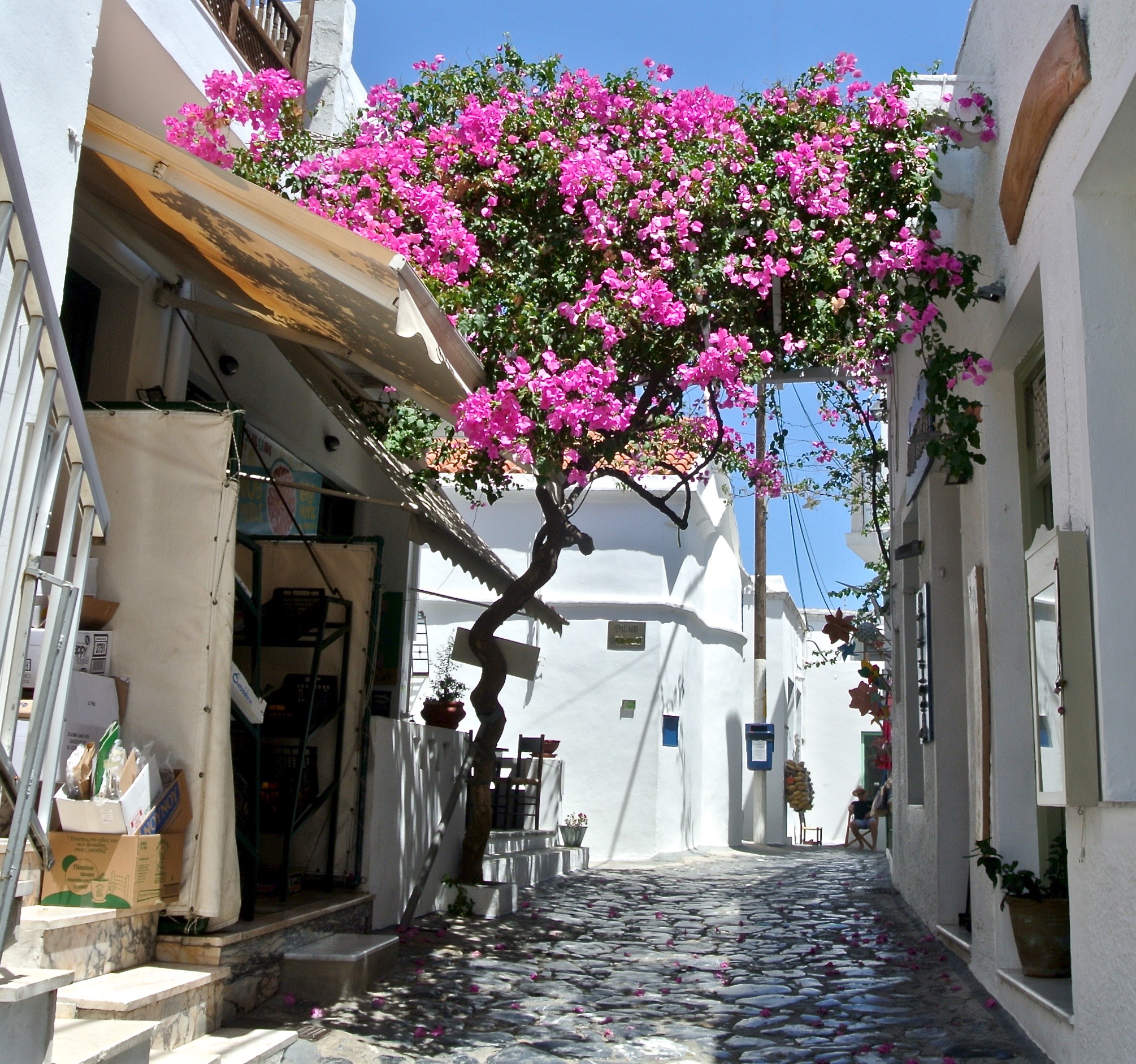 About The Skyros Centre
Dina's course is held at The Skyros Centre - the original Skyros holiday, the perfect creative, wellness adult-only retreat. Meet like-minded new friends and explore your potential with inspirational, caring facilitators who will support you. Enjoy laid-back Greek island life. Do as much or as little as you choose.
What's included?
Choose your courses on arrival or express your preference when you book
In-depth, mid-morning options include personal development, art and painting courses and writing courses
Enjoy early morning and late afternoon yoga and music/singing drop-ins
Stay in traditional Skyrian rooms