The Skyros Blog
reflect, comment, share
Unity Yoga with Sevanti
Monday 3rd June 2019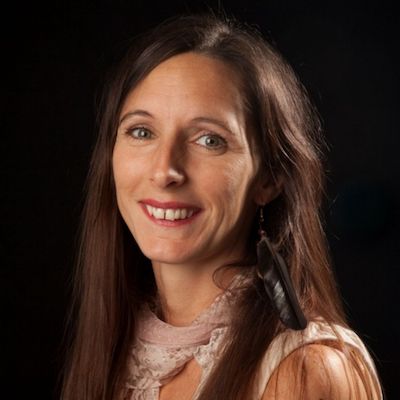 Unity Yoga with Sevanti
Sevanti's teaching style is flowing and meditative, inspired by many years as a Contemporary Dancer. She shares her love of yoga at a slow pace, integrating organic and natural movement with some stronger, more dynamic expressions. Breathwork is always an integral part of her sessions, which usually end with a deep Yoga Nidra relaxation.
Sevanti is passionate about ensuring the accessibility to yoga for all, by offering various modifications, props and adjustments to allow each practitioner to feel supported and relaxed enough to discover freedom and ease within the body. Sevanti also teaches children regularly and loves to work with families.
She often introduces Unity Partner Yoga into her sessions, to help deepen the postures and to feel extra support. Sevanti also likes to integrate various styles of massage and healing into her sessions too, to feel further nourished and cared for.
All levels of experience and ability are welcomed.
Click here for more information or to book online >>>
About Sevanti
Sevanti has been teaching Yoga since 1996, running Retreats since 1998 and established her Yoga Teacher Training programme in 2002. This training runs annually, as does her Holistic Massage Diploma and various Post Graduate Diplomas in Yoga, Reiki and Unity Partner Yoga (which she created in 2002).
She has a well established studio in Brighton and is about to open 'The Unity Centre' in Lewes, East Sussex.
Sevanti taught annually for Skyros (often directing) for 10 years previously and is very much looking forward to returning!
Click here for more information or to book online >>>

About Atsitsa Bay
Sevanti's courses are held in Atsitsa Bay - a holistic holiday centre set in a stunning, natural location, right on the bay and surrounded by pine forest. With a wide range of courses and activities and an outstanding team of facilitators, it's the perfect place to be inspired and try something new.
What's included?
More than three courses per day over four to five days each week
An unrivalled and vibrant community atmosphere
Fun evening activities and events
Three delicious Mediterranean meals each day
Twin shared rustic accommodation in Atsitsa's gardens (upgrades available)