The Skyros Blog
reflect, comment, share
Top 6 Reasons to Laugh More Often...
Sunday 1st March 2015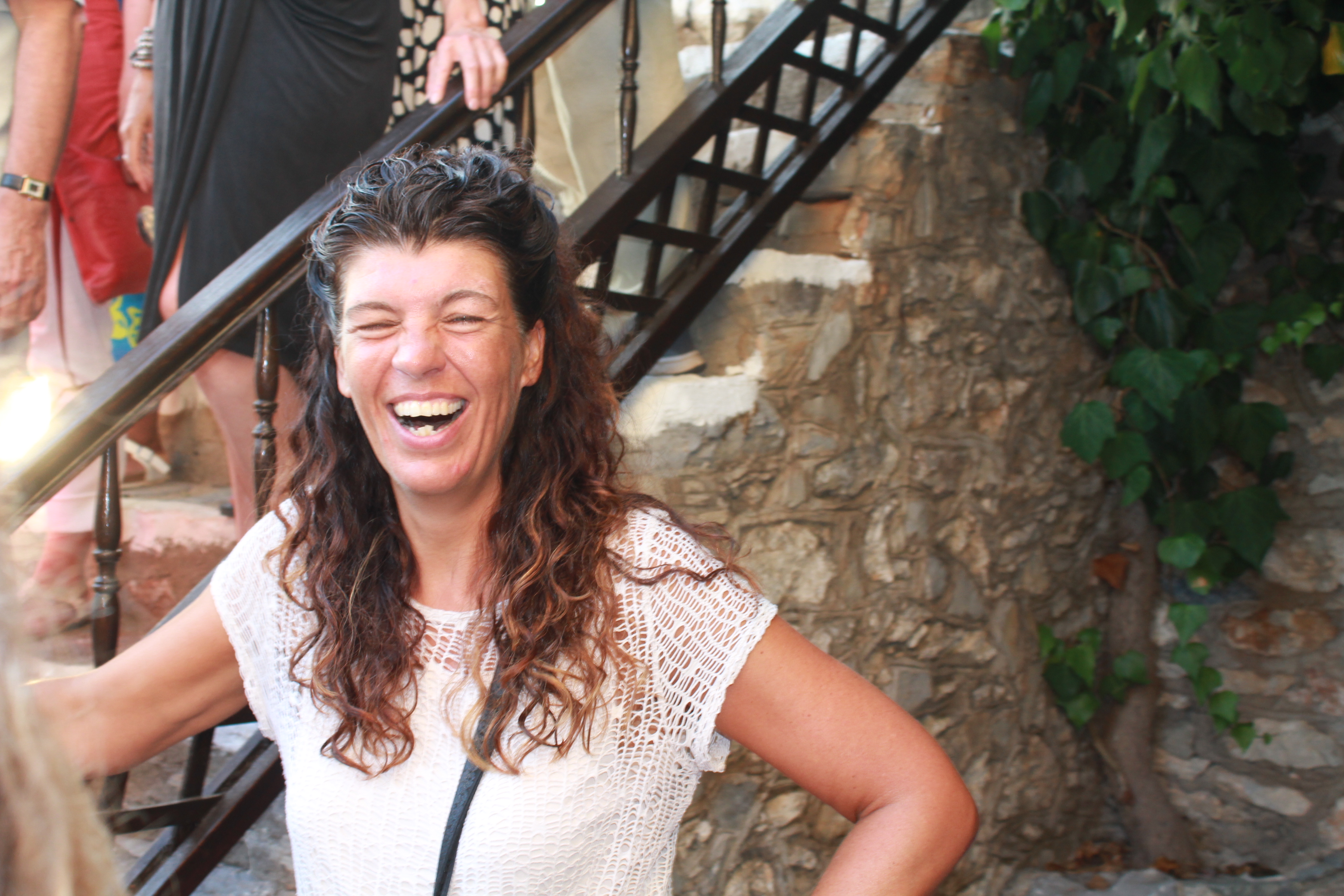 Most of us love a good chuckle, and that's exactly what Ailon's course aspires to achieve –– you'll play comedy games, not to turn you into a world class comedian (although you never know!) but to keep you nourished and enlivened through the great healing power of laughter.
On the course, there's no aim or performance goal other than to help you develop your emotional and creative laughter muscles.
Check out Ailon's Top 6 Reasons to Laugh More...
Physical: A good belly laugh massages your internal organs, your belly, your heart and your lungs.
Emotional: Laughter diminishes fear, it transmutes anger and dissolves tension. You're much less likely to stay angry at someone if they are smiling at you sincerely. And once we stop being frozen in fear or anger, many other emotional realms are possible for us too.
Psychological: Laughter stops you going mad. It allows you to embrace duality; the collision of two incongruous thoughts at the same time in the brain. That's what a joke is. In an effort to process the incongruity, the brain convulses with what we call 'laughter'.
Social: Not only does laughter help you cement friendships with people you know, it is the best ice-breaker with people you don't know. A well-timed simple joke allows other people to see that you are someone in a healthy emotional and psychological state.
Communication: The most natural public speakers are often comedians. Why? Because they have learned to befriend their audience through laughter and non-seriousness, to show that they are 'a good bloke' or 'gal' who can just have a chat about 'this and that'. A sense of humour is the best way to bring informality and naturalness to your presentations and speeches.
Spiritual: According to the Eastern Religions, life is 'Leela' – a divine play. When we remember this and are in tune with it, our lives can be more harmonious and manageable because we become more realistic about our expectations and impositions about 'how life should be'.

So if you'd like to access more of the Power of Laughter, get laughing and join Ailon in Atsitsa Bay, Greece from: July 20th – July 27th 2013 and / or July 27th – 9th August 2013. The price, from £645, includes accommodation in unique twin shared huts, three delicious meals per day, and a wide variety of courses and activities including the Power of Laughter, windsurfing, bodywork, yoga, music and much more.