The Skyros Blog
reflect, comment, share
Tips for Public Speaking
Friday 10th July 2015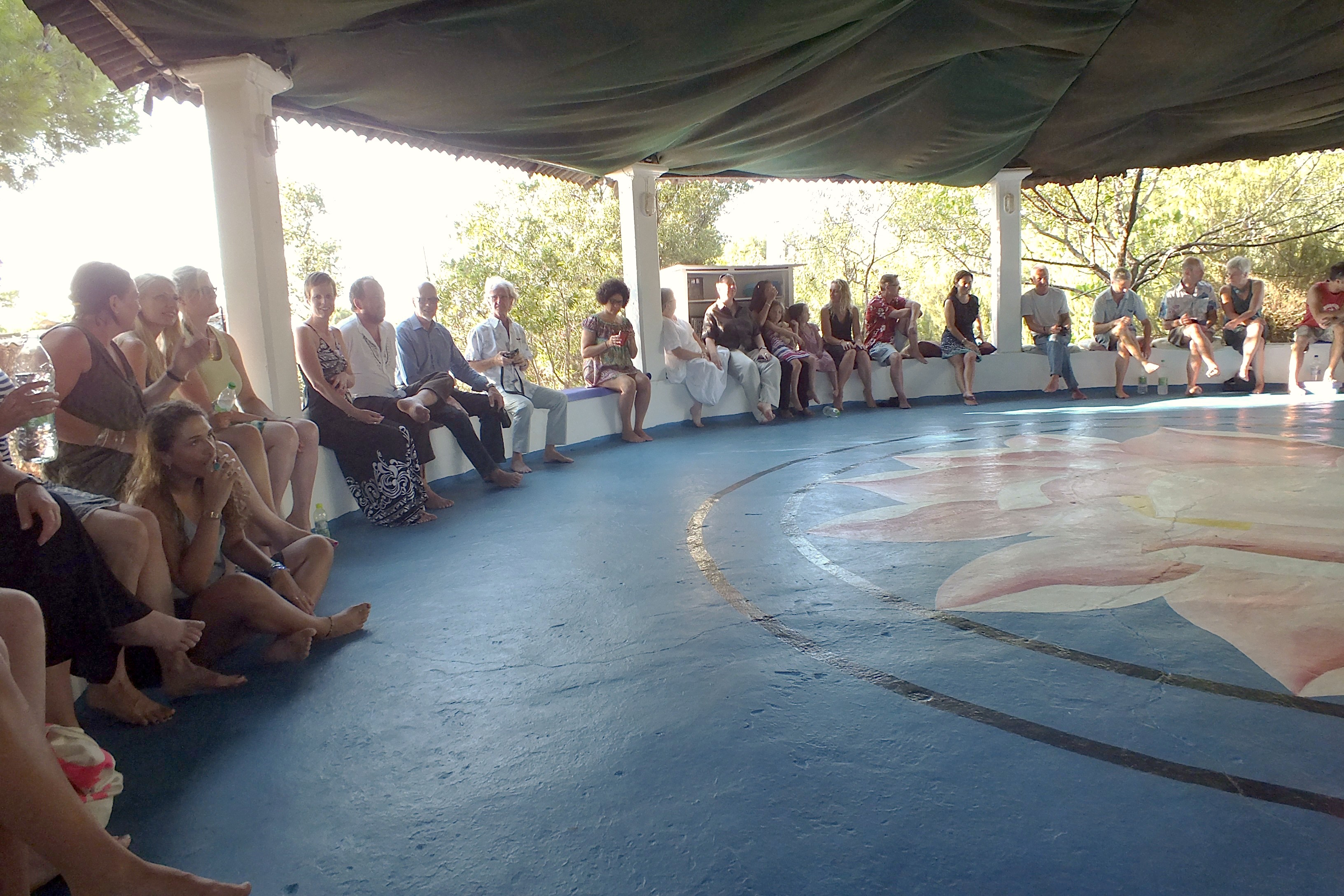 We'll begin by removing the word 'public' from public speaking. We can replace it later if we'd like to, but as it's the 'public' part of speaking that creates anxiety for most people – statistically, public speaking is the 2nd biggest fear in the US after being in a plane crash – let's remove what is, we will discover, an unnecessary pressure. The beautiful Atsitsa is one of the most relaxing places on the planet, so let's go with that flow and relax and have fun.
Relaxing is actually fundamental to the workshop because when we relax we can deepen our breathing and increase our resonance – the 2 things that are going to give our voice natural power and a sense of ease. It's not about forcing yourself to be louder or clearer or 'projecting' your voice, but finding and harnessing your own vocal resilience and nuance.
Playing is one of the main ways we achieve this – not only does 'play' help us release tension and gauge what works for us vocally, it also helps engage our imagination, so that we discover what the words we speak really mean to us as individuals. When we allow ourselves to let our imagination run free and visualise the multiple meanings that a word or sentence can contain, we begin to speak with the authenticity and colour that we associate with powerful communicators.
And what tools and exercises should you use to prepare yourself? Move your body, and relax and 'listen'; working collectively and singly; whispering and possibly shouting and singing; exploring poems and jokes and prose and making the words they contain our own. All the time we'll be taking inspiration from the nature surrounding us and from the energy that springs from taking the time to focus on ourselves and on our unique powers of communication.
In summary:
FUN+RELAXING+PLAYING+FREE = SPEAK!
Tiana Harper is a director, producer, performer and tutor and trained in actor training at Royal Central School of Speech and Drama in London.
'Although I didn't know it at the time, the workshop with Tiana at Skyros learning how to speak better publicly would prove invaluable later at work when having to write and deliver training videos for the IT I was developing. Normally quite a dry subject, Tiana's ways of working with a script and rehearsing the way of delivering it injected interest and was voted the best amongst those created.
Coupled with the simple but effective warm-up routines Tiana taught us, I can guarantee that anybody who goes to one of her practical and well-thought out workshops will come out a better and more confident speaker.' Richard Leach - Skryos Public Speaking participant, 2015
Search by Tag