The Skyros Blog
reflect, comment, share
The Gift of Arriving
Monday 24th July 2017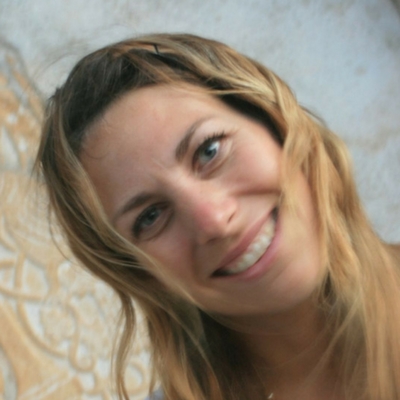 The Gift of Arriving... by Katrina Love Senn
Katrina, yoga teacher, healer and author, describes her arrival on the idyllic Greek island of Skyros as facilitator for the summer for Skyros Holidays (www.skyros.com)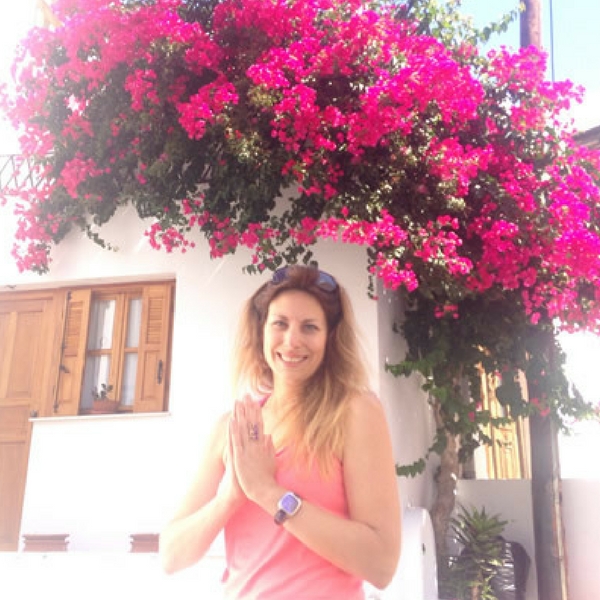 I arranged my middle and index fingers into a peace sign and said, "Two freddo cappuccino, eff-ar-es-toe…"
The waitress nodded, "Neh... Schweet?"
"Metrio" I replied.
Even after years of visiting this magical island, it was the best conversational Greek I could muster in the moment.
My husband and I sunk down into the cushioned outdoor sofa and looked out across the town square. Also known as the 'Plaka' in Greek.
Less than 24 hours earlier we had been standing by the roadside in Cyprus.
It was in the middle of the day and the sun was blistering…
We had only just discovered that Uber didn't have a presence in Nicosia.
My husband did the only gallant thing he could. He took a step forward onto the empty street to try and flag down a cab…
As he did I moved our luggage into the shade to stop it from melting.
Our onward journey was not off to a good start...
Thankfully before too long, a dusty cab appeared on the side of the road, like a mirage.
We enthusiastically greeted the driver and piled our suitcases into the boot.
We were on our way!
The waitress interrupted my thoughts as she placed two iced coffees on the table with a slice of Revani (a traditional greek coconut cake with syrup).
Taking in the vista I found it difficult to recall the rest of our journey to paradise.
The airport check-in desk, duty free shopping, cabin crew and even flying through the air like a bird, were all but distant memories…
I took a moment to admire the pink bougainvillea flowers that framed the terrace.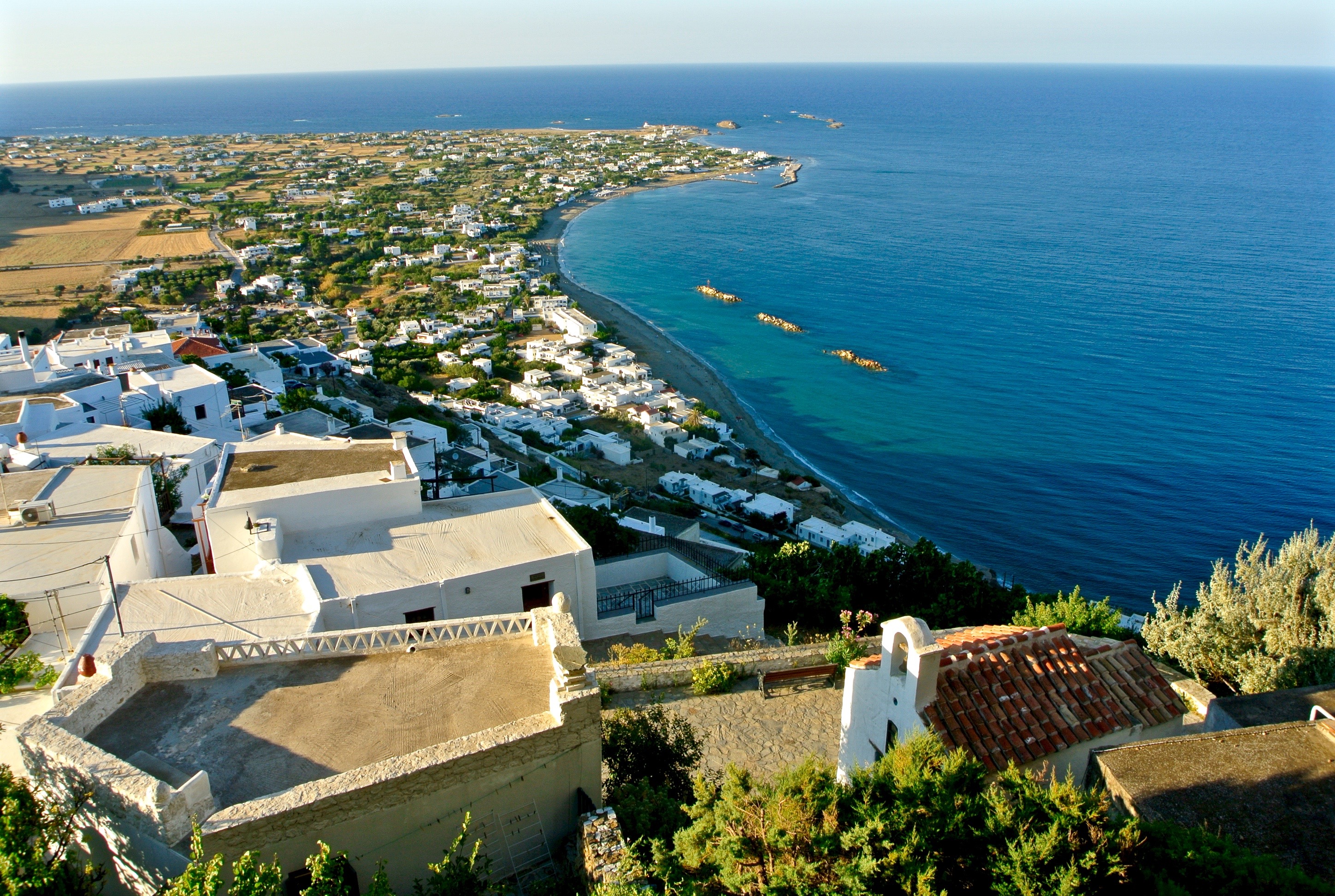 As I did my husband pointed towards the ancient monastery dramatically perched in the cliff tops above the town.
The Monastery of Agios Georgios (also known as The Holy Monastery of St. George) is believed to have been constructed in the middle of the 13th Century.
It was a powerful reminder of the rich cultural history of the island and provided a stunning backdrop for our morning coffee.
He said "I'd almost forgotten how beautiful Skyros is…"
I smiled and replied, "It's simply breathtaking…"
At that moment the summer breeze offered us a hint of Jasmine, one of my favourite fragrances…
It appeared to be a welcome gift from the Island herself.
And a lovely reminder that we had indeed arrived…
***
About the Author: Katrina Love Senn
Based at the Skyros Centre throughout the season of holidays on Skyros island in Greece, as well as morning yoga, Katrina offers massage treatments along with her signature Break-through Healing Sessions. Her massage treatments are based upon how she healed and transformed her own life using a range of gentle healing tools.
Find out more about holidays at the Skyros Centre in Greece here: https://www.skyros.com/holiday-locations/greece-skyros-centre
At the Skyros Centre on Skyros island in Greece, holiday participants are offered a choice of writing courses, health and wellbeing courses plus morning yoga and afternoon music and singing. Holidays are ideal for solo travellers. See www.skyros.com
Search by Tag