The Skyros Blog
reflect, comment, share
The Cultural Challenge
Tuesday 28th November 2017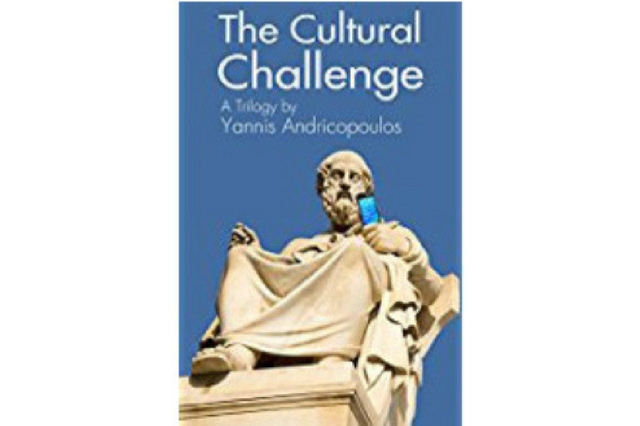 Volume one: In Bed with Madness
Volume two: The Greek Inheritance
Volume three: The Future of the Past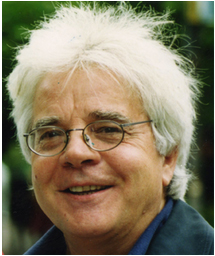 The Cultural Challenge, a trilogy first published in 2008 by Imprint Academic in both the UK and the US, was a humble citizen's warning. Liberal imperialism, corporate greed, global injustice and environmental degradation are destined, Yannis Andricopoulos argued, to lead us to a broad and devastating crisis of authority.
The financial crisis that erupted in the same year, accompanied by growing inequality, illegitimate international military interventions, the rise of the jihadis and the migrant crisis, all of which tarnished the moral credentials of capitalism, alienated many people from the élites and led to the rise of know-nothing populism have only validated his prediction.
But they have also reinforced his argument that the reinstatement of Justice as the supreme principle to which everything is subordinated should turn into humanity's primary goal. The establishment of an ethical society and also of political institutions that provide for the horizontal spreading of power require, however, nothing less than a cultural revolution. This is the subject the author focuses on particularly in The Greek Inheritance and The Future of the Past sections of his Trilogy.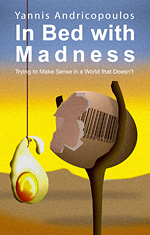 In Bed with Madness: Trying to Make Sense in a World that Doesn't
Globalism endowed us with McDonald's,'the world's local bank' and English football teams without English players. It has also given us an irrepressible desire for more as enough is never good enough – the blanket is always too short. Meanwhile, our personal world as much as our social and political realities seem to have blithely surrendered to the madness of a civilization which views anything from corporate greed and global warming to military adventures as a door banging in the wind. The destructive capabilities of our age, Yannis Andricopoulos holds, have run too far ahead of our wisdom. However, the process is not irreversible if our thinking can postpone its retirement. In Bed with Madness is 'a well-argued, powerful and profound indictment of contemporary culture', stylishly and humorously written.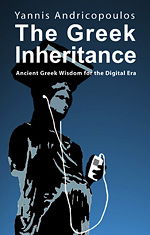 The Greek Inheritance: Ancient Greek Wisdom for the Digital Era
The culture of ancient Greece, a culture of joy, was replaced by the Judaeo- Christian culture of faith and then by the capitalist culture of profit. Yet, it is the only culture worth fighting for if we want a world run by humans rather than theocracies, nanotechnologies or private equity funds. Yannis Andricopoulos views the Greek culture as the front line of the battle against individualism, materialism, authoritarianism and religious extremism. In a world turned into the corporations' playground, this is also the battle for human values, civic virtues and an ethical society. The Greek Inheritance traces the conflict between the Greek values and those of the repressive, religious or capitalist order throughout the millenniums. The book is challenging and well-written with a light, humorous touch.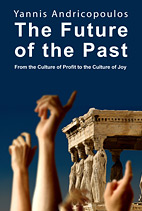 The Future of the Past: From the Culture of Profit to the Culture of Joy
Universalism in its old forms has, just like door-to-door milkmen, gone for good. But the search for some universally accepted ethical standards cannot be abandoned – values are not colourless as the wind and odourless as thoughts. Looking into our world from the classical Greek point of view, Yannis Andricopoulos wonders whether we cannot place Justice again at the heart of our morality, look forward to the happiness of the individual rather than the upgrading of his or her consumer fantasies, and endeavour to create, not more wealth, but a just and honourable world. The Future of the Past, noted for its elegance and humour, is written in 'a lively, challenging style guaranteeing to stimulate debate'.
'This is tangible, compelling, driven and heartfelt writing at its best. Andricopoulos, who thinks of our world as being "…as fragmented as a broken mirror, as perverse as fighting for a place in the hell- express, as bland as a portion of Kentucky Fried Chicken," has a Ph.D. in Diplomatic History and worked as a journalist in London'. – Kathryn Adams, Leonardo Online – The International Society for the Arts, Sciences and Technology

'This is one of the most thought-provoking books I've read. It is the sort of book that makes the works of Oliver James, Deepak Chopra or Tom Hodgkinson fade into insignificance. Why more people haven't heard of this guy is beyond me. Seriously. You've got as far as the Amazon page. I highly recommend you get it.' – O'Neale

'This is basically a breath-taking whistle-stop intellectual and cultural history of the Western world, where to adapt Pythagoras, not 'Man' but Ancient Greece is the measure of all things. Certainly whetted my appetite for Greekness.' – Rodger Kibble

'These books, which are full of soundbites that snap at the heels of your conscience, are a well-argued, powerful, profound indictment of contemporary culture, that end paradoxically with hope.' – Crysse Morrison

'This trilogy is impressive. Yannis' background is somewhat intense and arguably "rigorous". All of this comes to bear in this trilogy of books, which outperform De Botton by streets and are as well written and closely argued as anything of Comte-Sponville. Go for them as a set and make Philosophy relevant to your and other people's lives.' – Oliver W. Davies

'Erudite and provocative, these books are ultimately hopeful and help open up a new dialogue that potentially expands our human capacity'. – David Lorimer

'This is a thought-provoking work written with good style. What Andricopoulos made me realize was that a world which is run by greed will doom us all. It is a world in which people are alienated from their work, where everything is for sale and where everything is valued in terms of profit. In this world there is no concern for the well-being of others, there is no concern for environment. It is a selfish world. But, self-deceptive or not, I like to cherish the idea that all is not necessarily lost. Except that, as Andricopoulos writes: "the challenge is not practical…it is primarily spiritual and cultural. It is a challenge for our psyche. To meet it, we need to rediscover who and what we are — indeed, what is the essence of being human."' – Antti Kuusela, Metapsychology

The books are at once witty and thought-provoking. Writers' News
Would you like to read The Trilogy? It is available on Amazon, Blackwells, Book Butler, Imprint Academic or by calling us on 01983 865 566. There is also a kindle version available through Amazon.