The Skyros Blog
reflect, comment, share
The Benefits of a Mediterranean Diet
Thursday 29th April 2021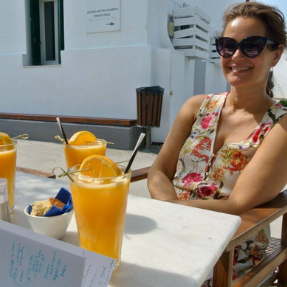 The Benefits of a Mediterranean Diet
The Mediterranean Sea surrounds the well-loved holiday destinations of France, Spain, Italy and Greece - areas of outstanding natural beauty, centuries of history and delightful cuisine. Research suggests that adopting a Mediterranean Diet may reduce the risks of developing type 2 diabetes, high blood pressure, raised cholesterol and heart disease as well as helping us to live longer lives. So what do we know about the Mediterranean Diet? How can it help us and what kinds of meals are included?
---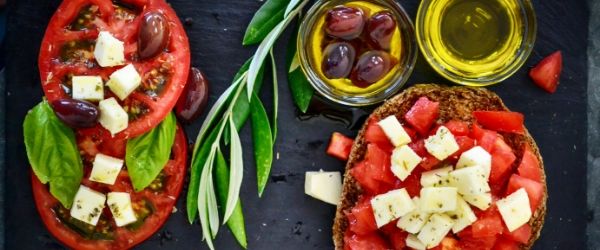 What is a Mediterranean Diet?
A Mediterranean Diet includes plenty of fresh vegetables, fruit, legumes and carbs like bread, rice and pasta. Meat, fish and dairy is included but limited - meals are bulked out with beans, nuts and seeds and drizzled with olive oil. Swap white bread, rice and pasta for wholegrain to gain the most nutritional value from your meal.
Swap out bad fats for healthy ones - extra virgin olive oil is great for drizzling over salads, pasta, bread and fish and use olive oil for cooking in place of butter or sunflower oil. Stick to fresh, simple food with a focus on vegetables; add punches of flavour with small chunks of feta, halloumi, olives, sun dried tomatoes, capers, anchovies, hummus, tahini and fresh herbs. Try to include as much colour as possible, using a rainbow of veg will mean you are eating the full range of vitamins needed to keep you healthy.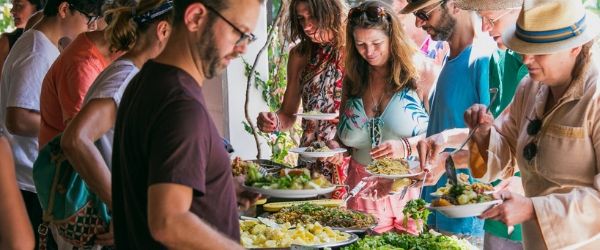 How Can it Help?
All of the good unsaturated fats in a Mediterranean Diet reduce the risk of developing type 2 diabetes, high blood pressure and raised cholesterol which can all help to prevent heart disease. The antioxidant-filled veggies and lack of processed food is also good for the brain, leaving you sharper and more awake. Fish is the preferred option over meat, oily fish is rich in omega 3 which reduces your risks of strokes and heart failure. The NHS website says that a 'Mediterranean style diet can reduce the risk of major chronic diseases.' This includes heart disease, cancer, Parkinsons and Alzeimers.
It is also an effective diet to lose weight. People living around the Med enjoy eating slowly - chatting to family and friends and savoring every bite. This enjoyment of food and slow pace of life is one of the many reasons the diet is beneficial for losing weight. Taking the time to enjoy your food means your stomach registers that you are full before you over-eat. There are also benefits from eating no processed food, reducing the amount of meat and dairy and keeping a close eye on portion sizes. The best results come from sticking to the diet for the long-run, at least six months or as a complete lifestyle change.

What Can I Cook?
Keep in mind when you're shopping that the focus is on fresh food with plenty of vegetables, fruit, pulses, beans, fish, herbs, nuts and seeds. If you need inspiration you could attend an Atsitsa Bay holiday where three meals per day are included in the price of your holiday or a Skyros Centre holiday where two meals per day are included. Meals are prepared by our talented chefs, Takis in Atsitsa Bay and Vasso at the Skyros Centre. Tailored to dietary requirements the food is fresh and varied and always a highlight of the holidays.
Examples of meals and sides available on a Skyros Holiday include:
Greek Salad
Pasta Salad
Couscous Salad
Potato Salad
Fava Bean Salad
Rice Salad
Calamari
Tiropita (feta & filo pastry)
Stuffed Vine Leaves
Spanakopita (spinich, feta & filo pastry)
Stifado (beef stew)
Hummus
Kofta
Tzatziki
Feta Cheese
Olives
Souvlaki (skewers of meat and vegetables)
Cannelloni
Stuffed Peppers
Moussaka
Roasted Vegetables
Baba Ganoush
Lemon Roasted Potatoes
Oven Roasted Fish
---
To book a Skyros Holiday in Greece with a wide variety of courses, activities and, of course, delicious Mediterranean meals, see our calendar page here>>> Or call us for a chat on +44 (0)1983 865 566.
For more details about a Mediterranean Diet visit this page of the NHS website.