The Skyros Blog
reflect, comment, share
Sunshine for the Soul
Wednesday 28th December 2022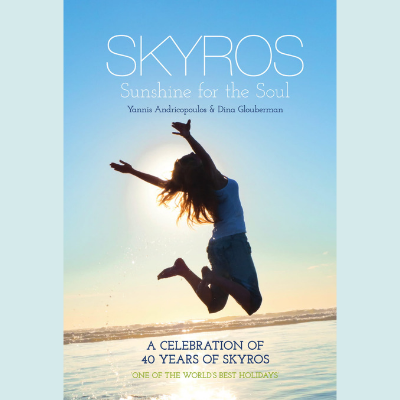 A new book - Skyros, Sunshine for the Soul - has just been published celebrating forty years of Skyros.
Its authors, Skyros co-founders Yannis Andricopoulos, historian and journalist, and Dina Glouberman, psychologist, recall their own personal journeys that led to the creation of Skyros and paint, in vivid colours, the development of Skyros through the decades and the contributions of so many.

The book, which contains numerous beautiful and often delightfully funny photos, is now available to purchase. If you would like a hard copy of the book it available on Amazon, Waterstones, Foyles and from the Skyros office (£9.99).
Skyros, Sunshine for the Soul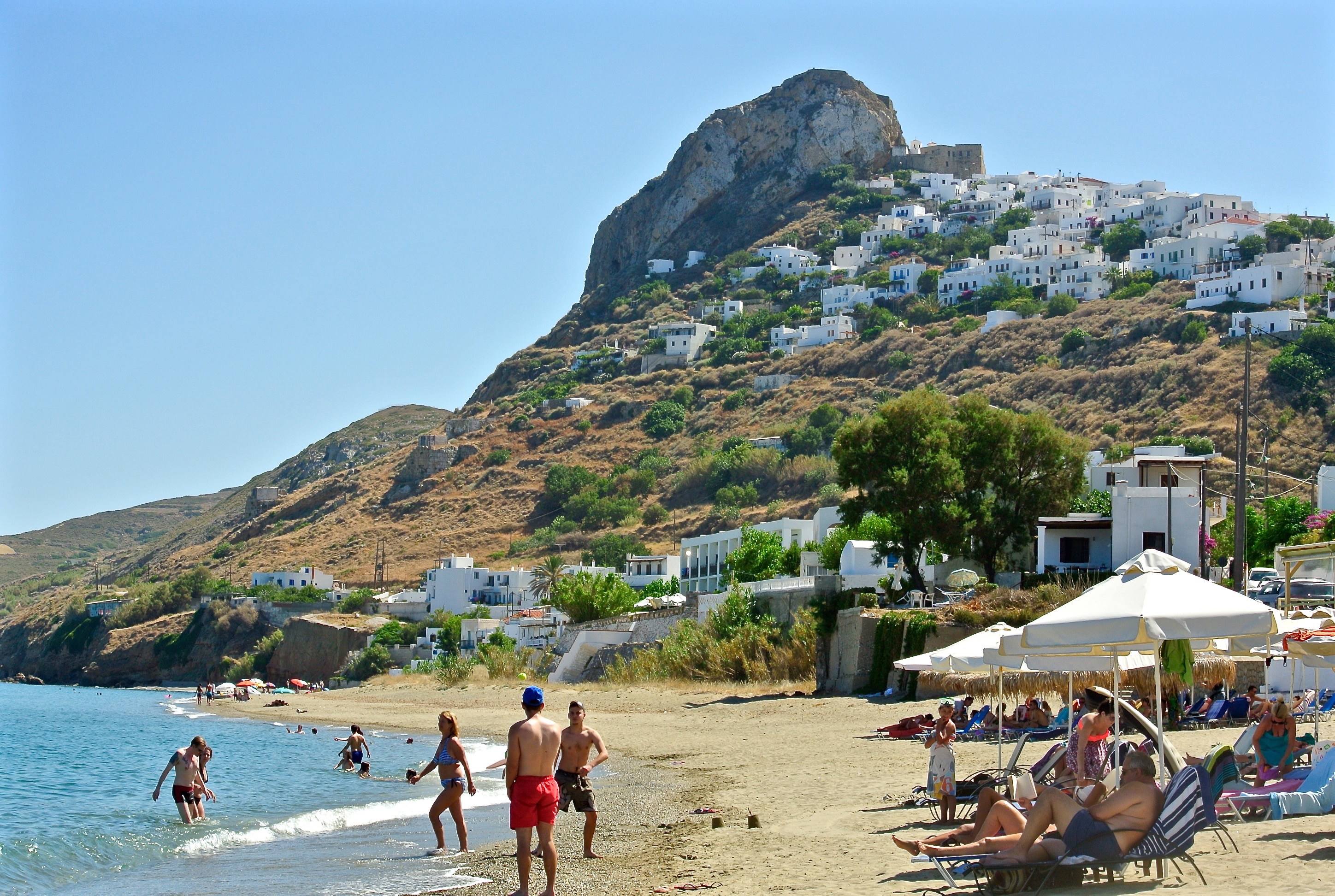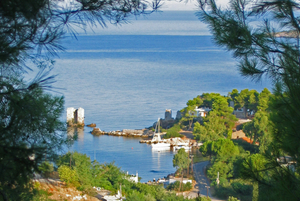 Skyros was the very first holiday resort to introduce the concept of learning holidays – initially in the field of personal development – that challenged radically the 'fly and flop' holidays prevalent at the time. Skyros was also the very first to embrace and develop the concept of holism, which at the time was confined to the field of alternative medicine. The courses and activities offered included yoga, writing, art, health & wellbeing, windsurfing, personal development, abseiling, trapeze, dance, music and singing and much more. They were all designed to open the heart, expand the mind, recharge the body and uplift the spirit.
The Skyros courses have been, however, only one part of the experience that has given Skyros the magical qualities that are so often attributed to it. The other part is its community's peerless culture that runs against the grain of the era that globalization and information technology have landed us into.
A Peerless Culture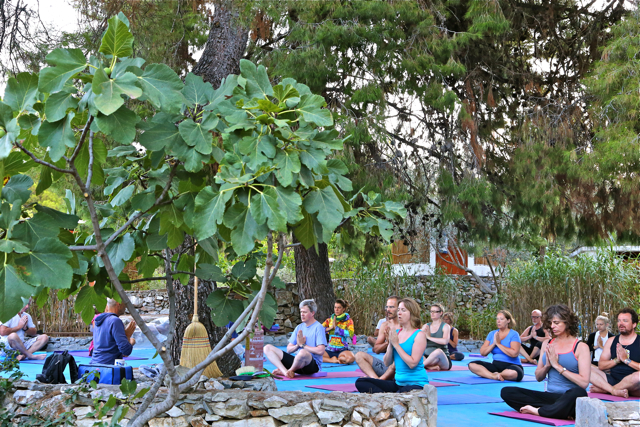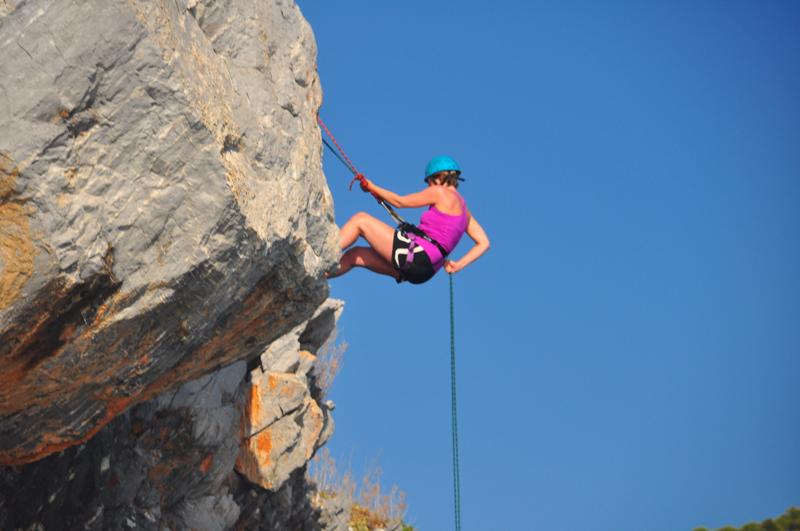 Underpinned by simplicity, honesty, openness and trust, the Skyros community offers every member all the support they need to be themselves and, in doing so, reconnect with their essence. In the unbridled spirit of adventure, creativity and camaraderie this generates, people feel empowered to explore new and enthralling possibilities, unearth amazing layers of themselves, and, as importantly, establish new and often life-long friendships with fellow holiday-makers. In a world far removed from daily salaried routines, many also take the opportunity to reassess their life, redefine their needs and re-set their priorities.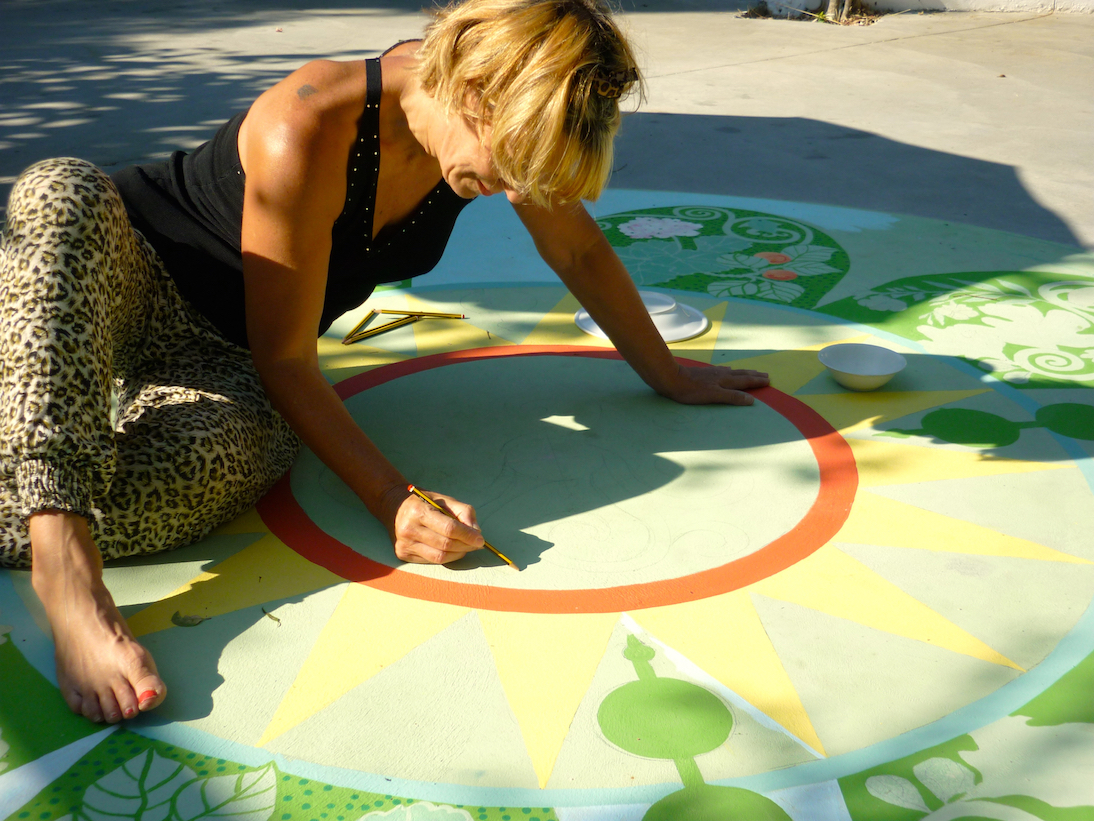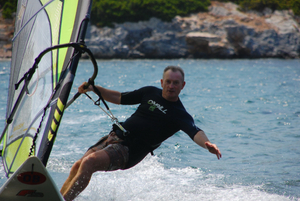 All this is backed up by an ethos that emphasises being rather than having, doing rather than consuming and belonging rather than withdrawing into the cave of one's private world. Emphasis is placed on cooperation rather than competition and respect for each person's individuality. Rather than resign, accept and conform, people are further encouraged to question, challenge and create so that we can all, not only regain control of our lives, but also assert our power over our creations – the market, technology, systems, fashion, ideologies or fundamentalist beliefs. The result is truly awe-inspiring.
In the pursuit of Inner and Outer Change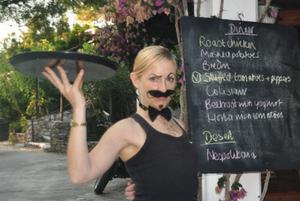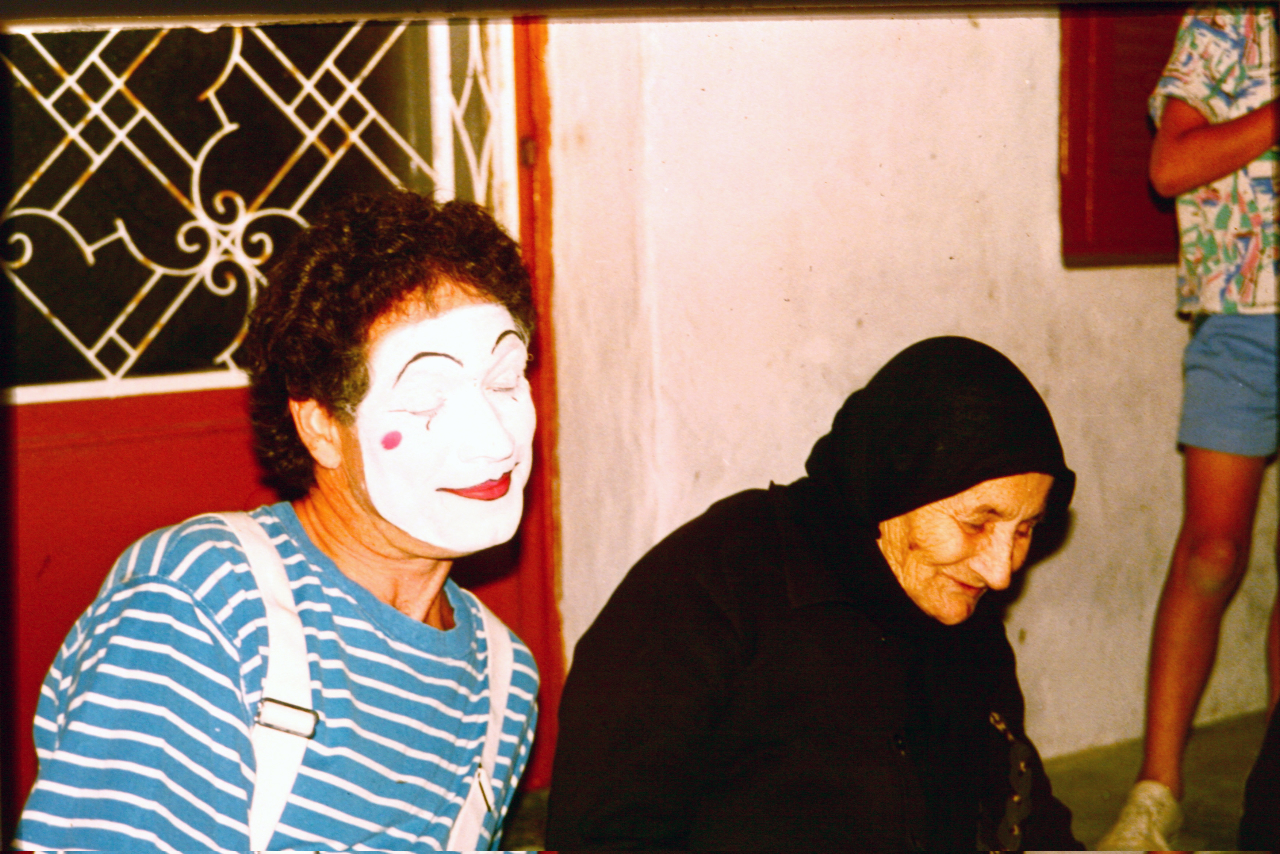 In this context, the personal becomes political and the political personal, and inner and outer change walk hand in hand. This is vital for our future as, if in tune with the Skyros culture, the #MeToo Campaign has amply demonstrated. Very often, as a result, people return home with modified, and sometimes radicalized perceptions of both themselves and the world we live in. Life as it is lived is no longer viewed as destiny.
However, Skyros, 'the Holistic Mecca', is not only a ship loaded with original ideas. It is also great fun. Able to entertain themselves without help from the TV or cyberspace, people unlock their scintillating and sometimes boisterous sense of humour which dances its way into everybody's heart. The cabaret, in particular, at the end of every session, is, thanks to everybody's blossoming creativity, a breathtaking experience.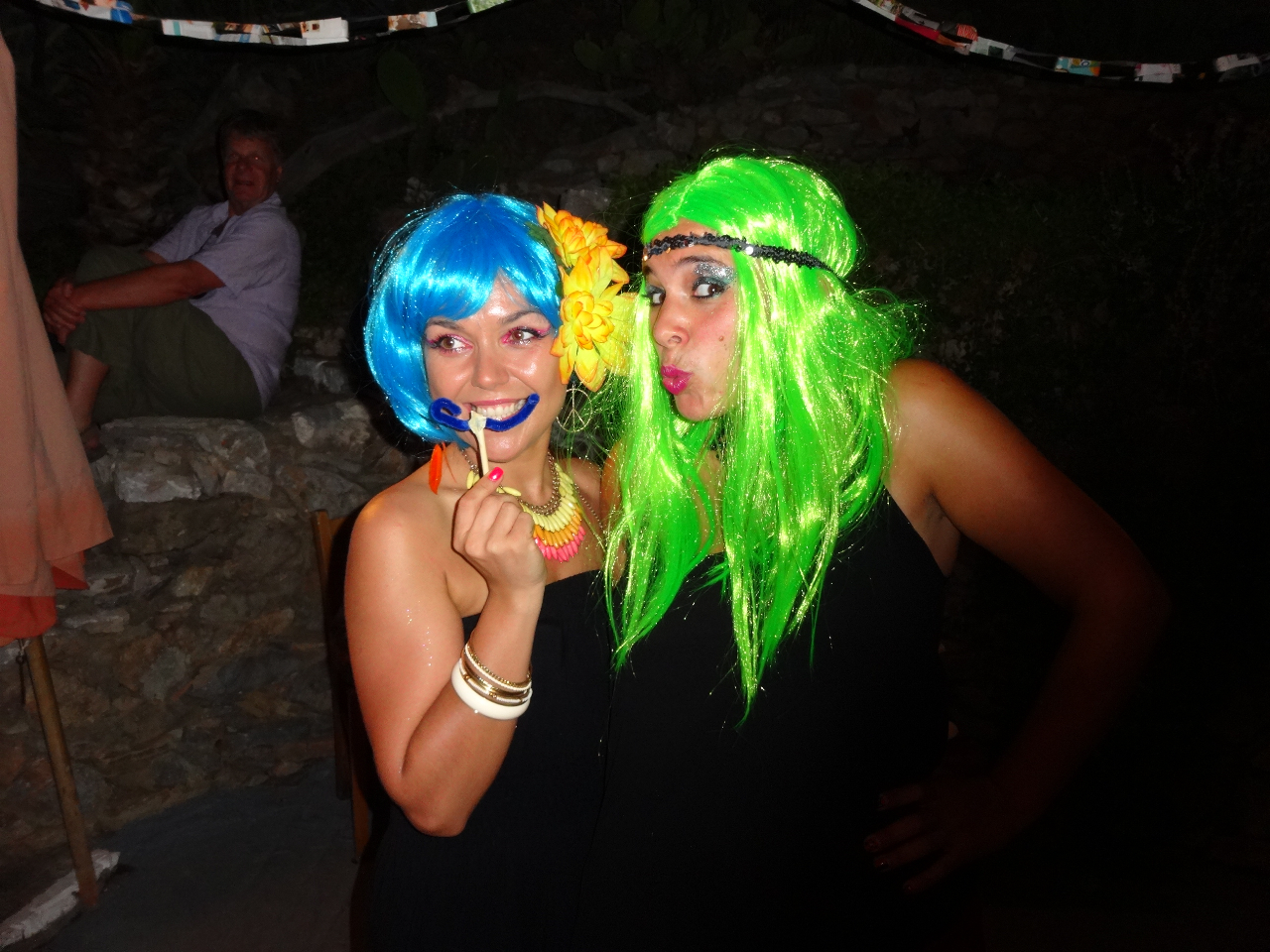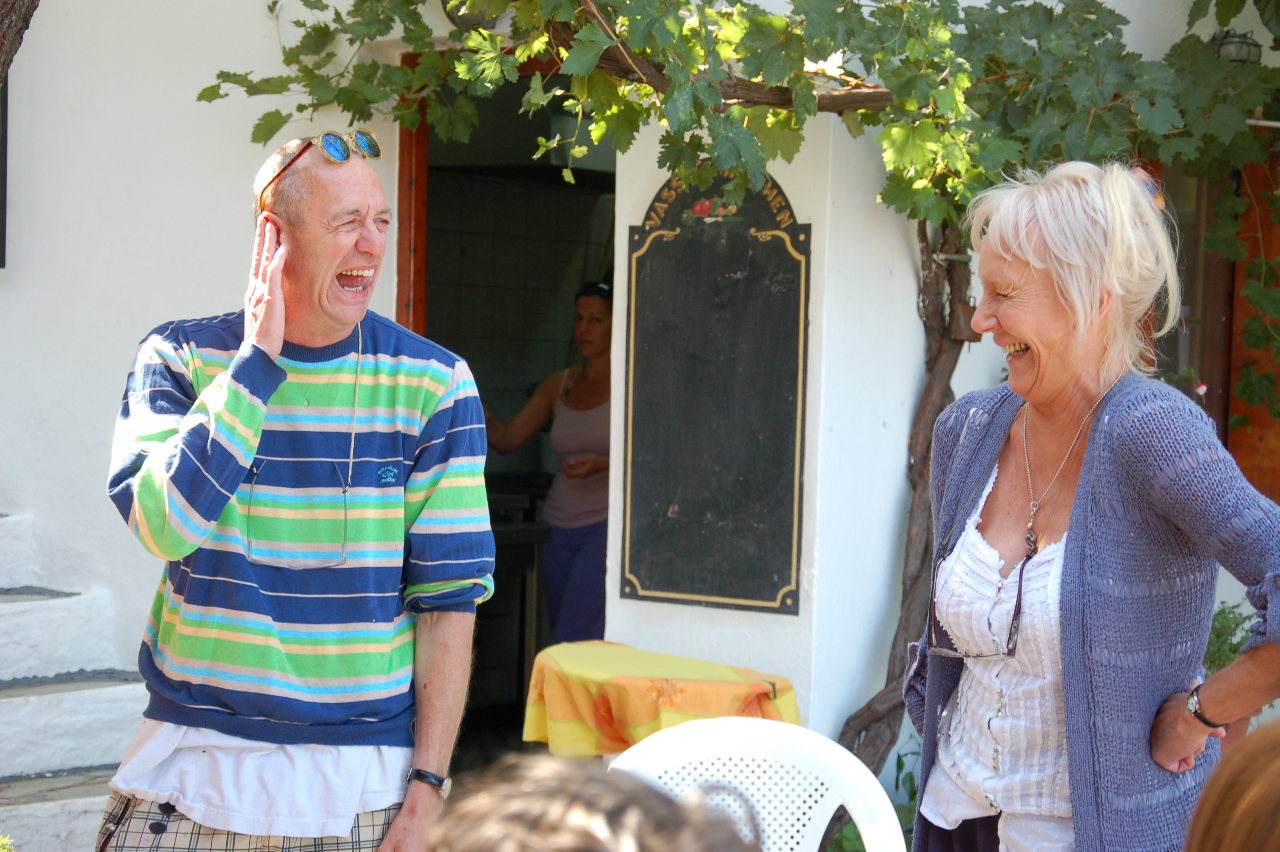 Skyros, by the way, is not a school. It has no gurus to preach the 'truth', it espouses no dogmas, and it has no prefabricated interpretations of anything to offer. Its culture is, instead, underpinned, developed and fine-tuned only through an experiential practice to which everybody contributes. It is, as it has been stated times and again, what democracy is all about and what, among other things, people take back home.
Irresistibly Attractive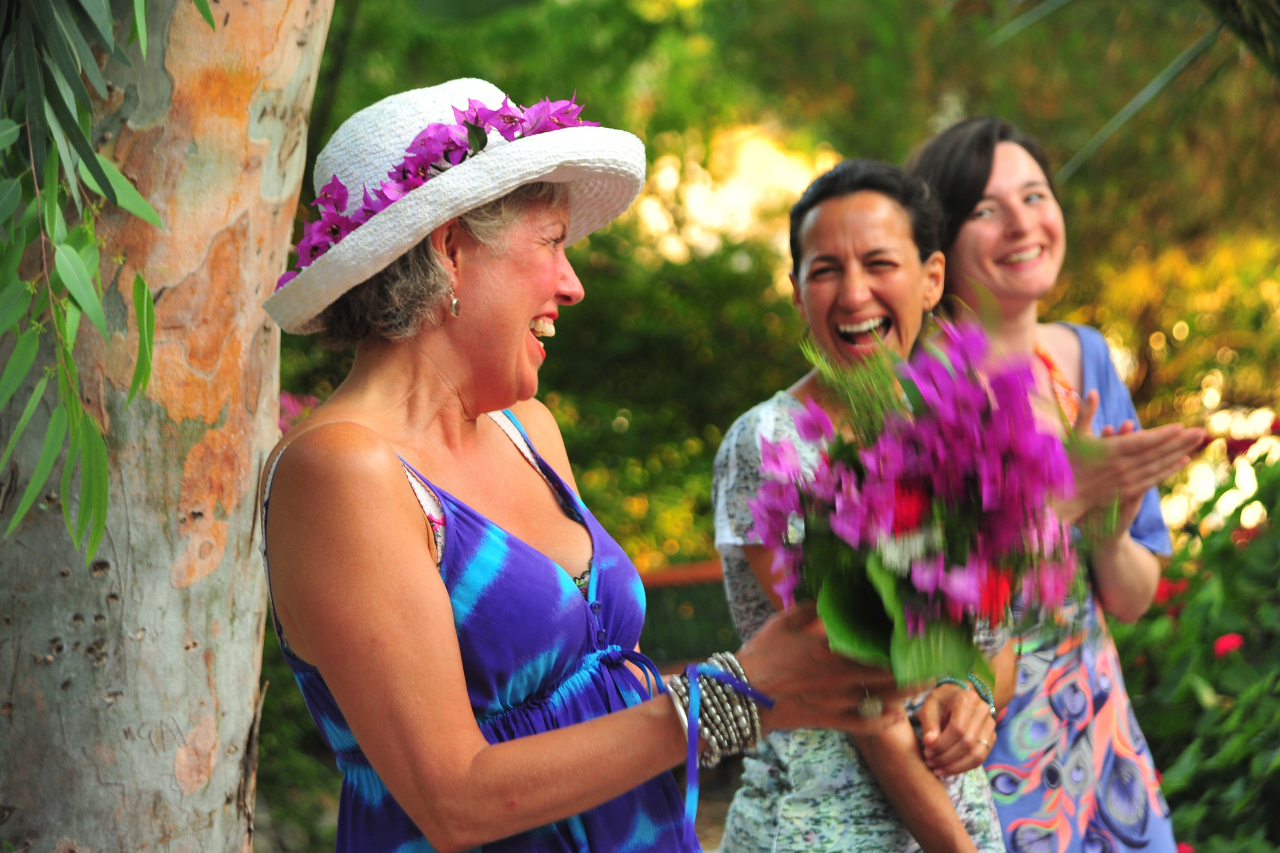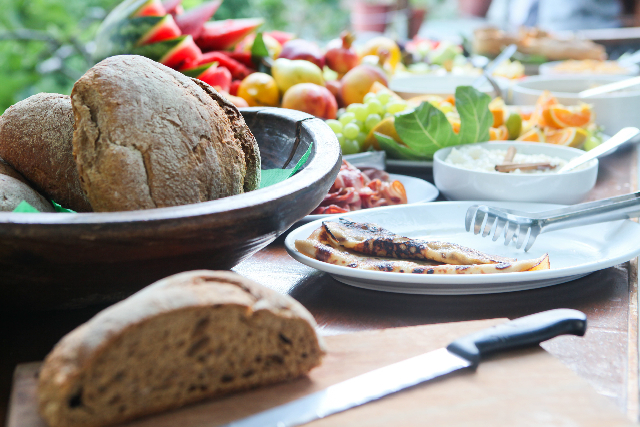 Being an avant-garde cultural force, Skyros has attracted to its ranks numerous well-established people. Included among them are authors Hilary Mantel, Sue Townsend, Hanif Kureishi, Margaret Drabble, Alison Lurie, Steven Berkoff and Sophie Hannah, celebrities such as Hollywood actor Bob Wisdom, film director Ken Russell, singer and actress Toyah Willcox, sculptor Glyn Williams, performer Arthur Smith, US environmental campaigner Kirkpatrick Sale and many others.
See more at: www.skyros.com
Yannis Andricopoulos http://www.yannisandricopoulos.com/
Dina Glouberman http://www.dinaglouberman.com/
Buy the book from Amazon, Waterstones, Foyles or from the Skyros office (£9.99)