The Skyros Blog
reflect, comment, share
6 Ways to Make the Most of the Skyros Writers' Lab
Monday 19th March 2018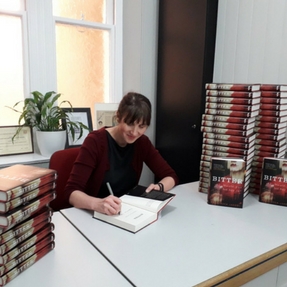 Summer in the Lab
The first time I heard about Skyros Writers Lab, it was the word 'lab' that grabbed me. The scientific seriousness of it spoke to my inner nerd.
I was lured by the thought of a geeky week away and the happy opportunity to purchase special stationery. And reader, this says something terrible about me: bikinis didn't feature on my shopping list.
I had written before – I'd been a reporter on a local newspaper and made a failed attempt at a novel in my twenties. But a few years as an FT sub-editor had dented my confidence. I spent my working days wrangling other people's words.
That trip to Skyros - and a subsequent one – changed my life in many ways. It gave me the freedom to experiment and enjoy being creative again. I wrote a short story, which eventually became the start of a novel. I met some wonderful people who I'm still in touch with now. I learnt that if you're going to Greece, you really ought to take a bikini with you.
It's been seven years since that first visit to Skyros Writers Lab. BITTER, a novel inspired by my grandmother, was published last week.

Here are a few tips for making the most of your time in Skyros. I'm not an expert but these are things I think I'd like to have known.

1. This is a holiday.
Contrary to my initial swottish assessment, you can't spend a week somewhere as beautiful as Skyros without relaxing and dropping your shoulders. Besides, the more relaxed you are, the more your creativity will flow. I do some of my best thinking when I'm swimming in the sea. Pack that bikini!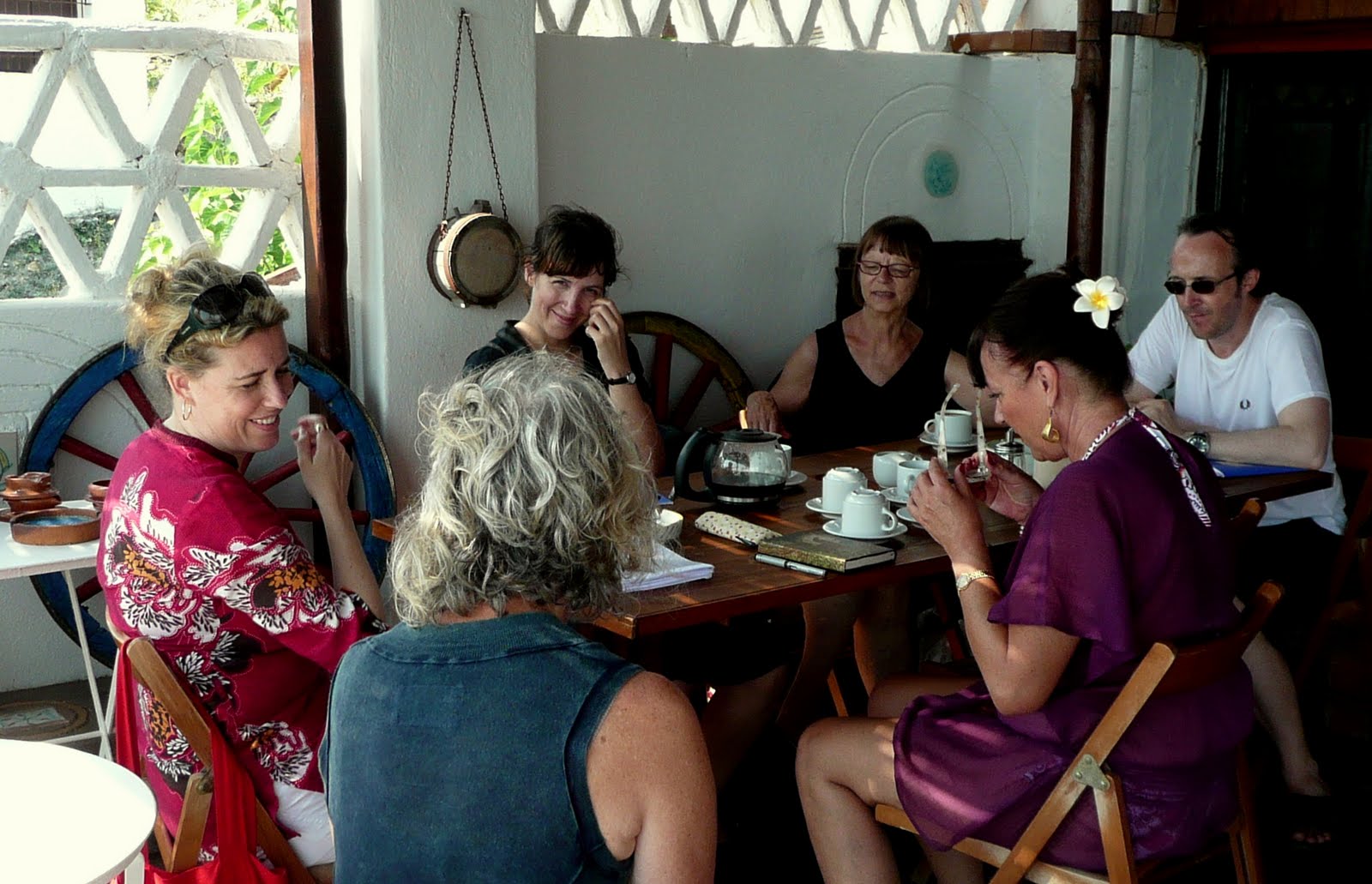 2. It's also an opportunity.
I wonder how many writers over the years have found Skyros unlocked something? I had amazing teachers in the novelists Amanda Smyth and Sam North — fun, brilliant and gently encouraging to all. I learnt things in their classes that have informed my writing ever since. But I also think part of the magic was getting to talk to them outside class and realising that authors are humans like you and me. They've worked hard, they've faced down rejections, they've had good luck and bad luck and they haven't given up. If you want to be a writer, you just have to write.
3. Quality not quantity.
It's tempting when you're set a writing exercise to go hell for leather and get as many words on the page as possible. Your pencil is shooting back and forth, your mind is firing on all cylinders, look how many pages you've covered!
But stop. Take a breath. Leave yourself some time to read over what you've written.
A short piece you've had a chance to consider is always so much more satisfying than 1,000 words written in a stream of consciousness rush. Better for your classmates to listen to too!

4. Listen to the other writers in your group.
It can be tempting to switch off and think about lunch when someone else is reading (did I mention how great the lunches are?) particularly if you don't love their writing style. But if you do, you're missing out on really useful information. Ask yourself what it is about their writing that doesn't work for you. Why have you drifted off at this point? Do you make similar mistakes?
5. Don't be too hard on yourself.
First drafts are first drafts – more like early doodles than final works of art. You have to allow yourself to make mistakes and be kind when you do so. No one writes well with a voice in their head saying: 'It's rubbish. It's rubbish!'
I know for a fact that my first drafts are ropey, but I also know that given time I can turn them into something I'm happy with. Good writing involves a lot of editing. Don't destroy something that just needs a few more drafts.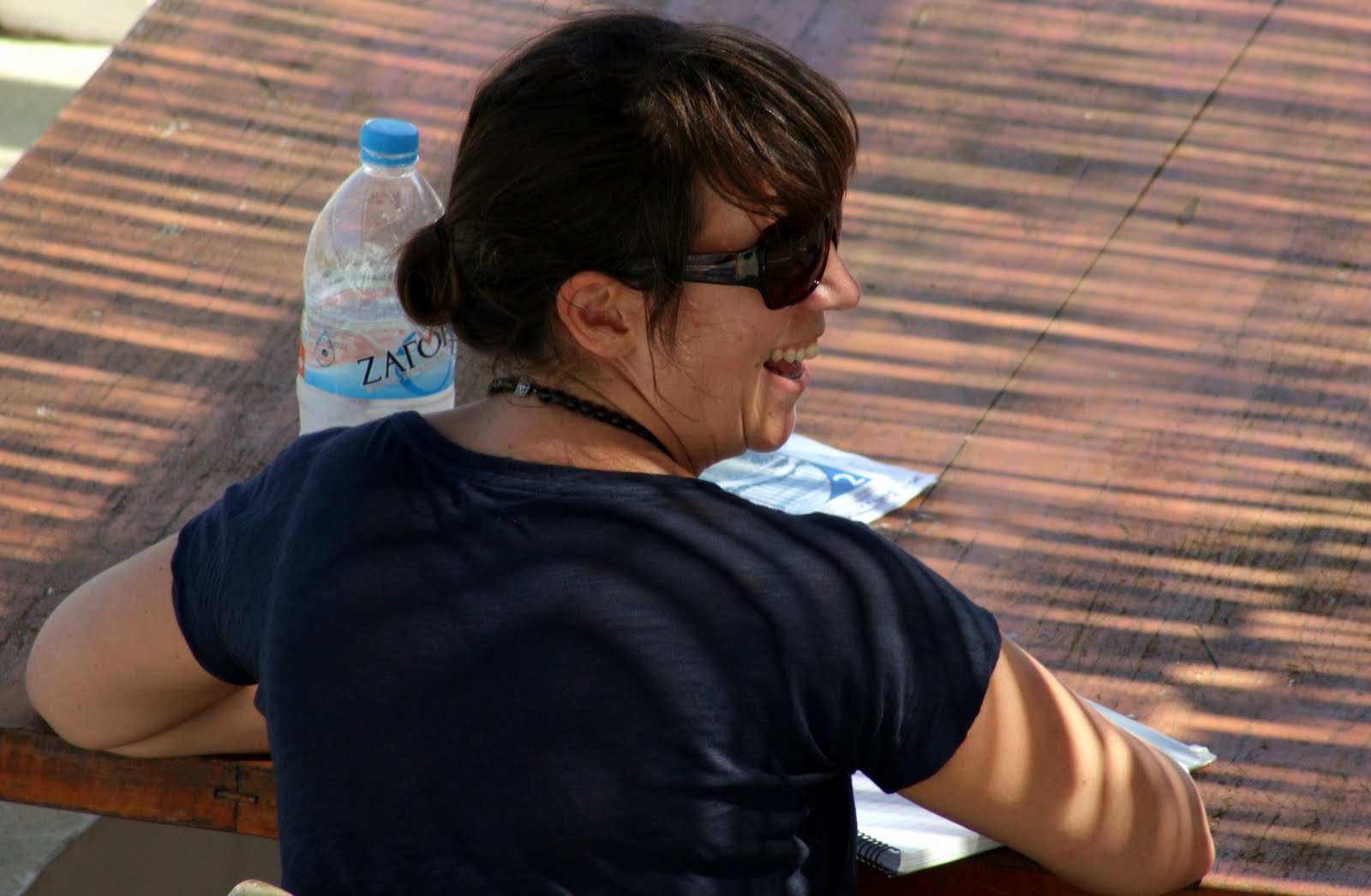 6. Keep writing when you get back home.
When you've had an amazing week surrounded by other writers, coming home can feel a bit bleak. It's difficult to maintain your momentum in the face of reality.
If you've clicked with other writers on the course, keep in touch with them and swap work occasionally. Try and do a little bit of writing every day, even if it's just ten minutes.
One other thing I've found helpful since coming back is that there's a huge and welcoming book community out there – bloggers, readers, other writers. You can tap into this by following favourite authors on Twitter or going along to bookshop events. Who knows where it might lead?
Find out more about BITTER here: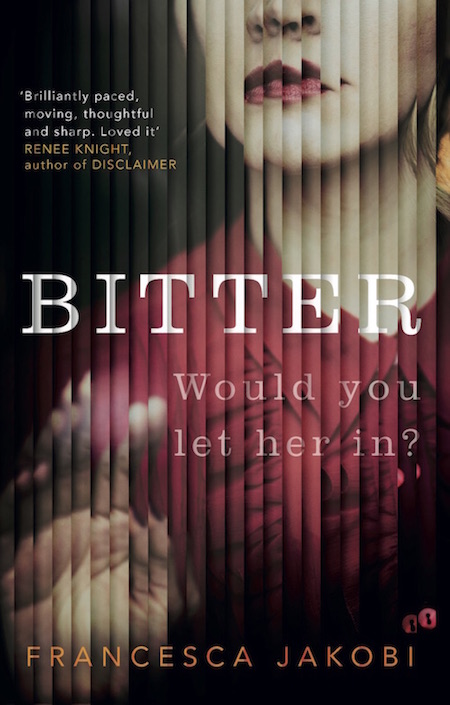 It's 1969, and while the summer of love lingers in London, Gilda is consumed by the mistakes of her past. She walked out on her beloved son Reuben when he was just a boy and fears he'll never forgive her.
When Reuben marries a petite blonde gentile, Gilda takes it as the ultimate rejection. Her cold, distant son seems transformed by love - a love she's craved his entire adult life. What does his new wife have that she doesn't? And how far will she go to find out? It's an obsession that will bring shocking truths about the past to light . . .
Bitter is a beautiful and devastating novel about the decisions that define our lives, the fragility of love and the bond between mother and son.
Amazon: http://bit.ly/BitterBook
Waterstones: http://bit.ly/BitterBookWTS
I'm also on Twitter @fjakobi and #BitterBook
Intrigued by Francesca's experience and want to know more?
Holidays at the Skyros Centre are inclusive of twin shared accommodation, half board meals, your chosen course and activities.
See the full programme of Skyros holidays here: https://www.skyros.com/calendar/
Now it's your turn, have you gone on to publish after a Writers' Lab holiday? Let us know in the comments.