The Skyros Blog
reflect, comment, share
Skyros Writers' Lab participant is a bestseller!
Saturday 2nd February 2013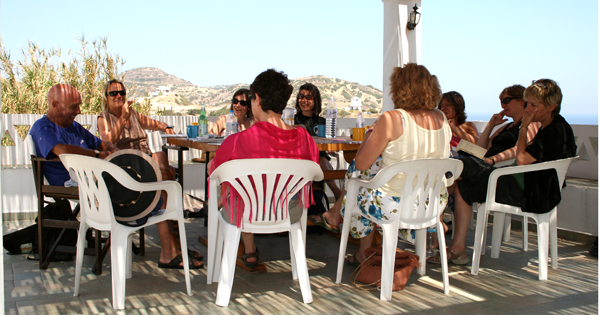 All of us at Skyros, the leading course-based holiday, would like to send huge congratulations to Peter Wakefield who has just released his own compilation of short stories, already listed on Amazon as a bestseller!
Peter joined the renowned Skyros Writers' Lab holiday on picturesque Skyros island, Greece last September. He joined the writing holiday after winning a short story writing competition with Writing Magazine, sponsored by Skyros holidays and judged by author Crysse Morrison.
Whilst on his Skyros holiday Peter explored his dream of publishing a collection of short stories together with his partner about their various and inspiring experiences of living as expats in France. This was the theme of his winning short story and we're so happy he has met with such success!

Peter says "We are really delighted to hear that it has now become a bestseller. I would like to thank Skyros Holidays for their sponsorship of the competition and allowing me to enjoy a fantastic writing holiday on the beautiful Greek island of Skyros.
We will always be indebted to the judges of Writing Magazine as their positive comments on the short story gave the impetus for the decision to embark on writing 'Bon Courage'.
We really enjoyed writing the book together, for with all its ups and downs, writes and re-writes, it allowed us to relive one of the happiest periods of our lives."
Peter's book was produced in association with London-based PublishNation. If you haven't checked it out already, you can do so here: 'Bon Courage, Les Anglais'.
Search by Tag