The Skyros Blog
reflect, comment, share
Skyros Holidays: treasuring the moment, cherishing a community
Thursday 25th June 2015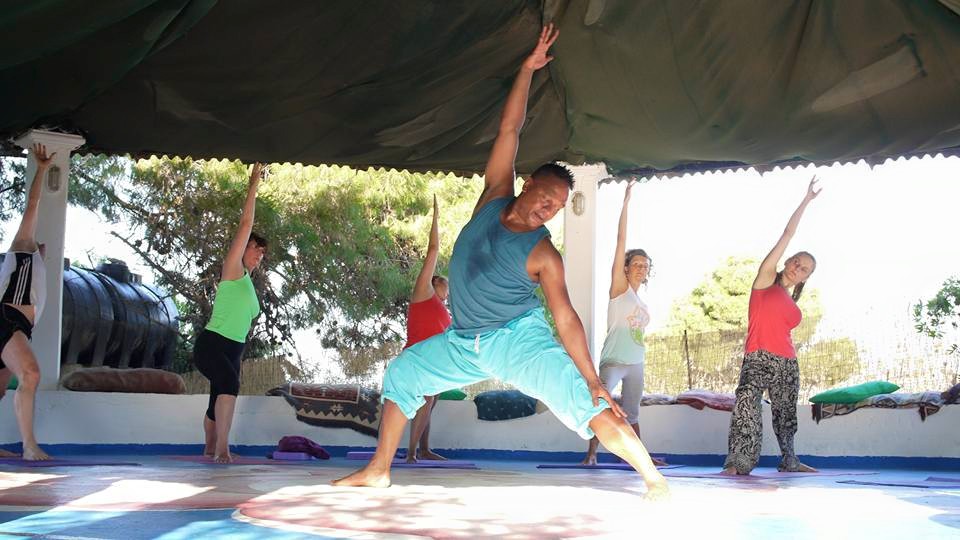 Skyros is about living fully in the moment – and making the most of it. It is about the joy of living. It is the pleasure of going for the spectacular that transcends every preceding fear and the delight experienced by the appreciation of things for what they are - 'a river for its riverness', as Plato said. With Skyros you can leave your daily toils behind and appreciate all life can offer with people who can become your best friends. All under the delightful Greek sun, next to the sea and amidst lush colourful gardens, with delicious Mediterranean food and an abundance of laughter.
Skyros is the leading alternative holiday and offers holidays with a difference – perfect for solo travellers, lively individuals, all ages and genders. It is the place where participants can let go of any inhibitions, forget social barriers and get back in touch with their organic self.
It is based on a series of interlocking communication structures, including community meetings, 'oekos' or home groups, a variety of creative courses, co-listening in pairs and the communication with one's real self. These simple and safe communication structures open up the possibility of 'real talk' and 'real listening' in which the participants are at once fully present to each other and to themselves.
These structures have successfully created soul community session after session for 36 years. This consistency is remarkable given both our constantly changing culture and the evolving expectations.
The courses available open up a world of opportunities for participants to try something new and learn a fresh skill.
For the creatives Skyros offers: drawing & painting, digital photography, creative writing, Mosaics. For the musical Skyros offers: Joyful Choir, Delivering a Song, The Joy of Singing. For the sporty Skyros offers: windsurfing, abseiling, dance, tai chi. For the holistic Skyros offers: yoga, meditation, reflexology, massage and many more activities that would take too long to list!
Our first three weeks have been a huge success and we have had some fabulous reviews:
'I have found acceptance, creativity and beauty in nature', L.D, North Carolina

'A magical spot with interesting people and stimulative company and courses', J.B, Reading


'Both Mindfulness and Yoga were brilliant!', M.O, Northampton


'Outstanding food, nourishing in every way. Delicious, varied, yummy, amazing', H.T, Gloucestershire


Skyros is the destination that truly offers something different, which is why so many participants return year after year. Let go of inhibitions, lose sense of seriousness, build great friendships and find the true self.
Search by Tag