The Skyros Blog
reflect, comment, share
Singing With Soul with Celestine Walcott-Gordon
Friday 31st May 2019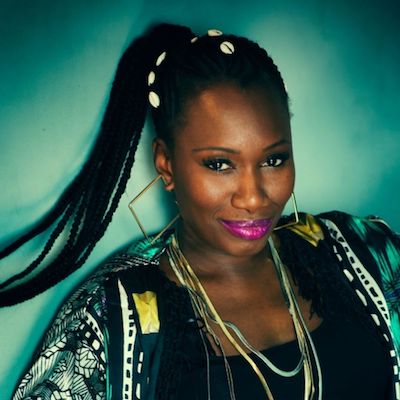 Singing With Soul with Celestine Walcott-Gordon
Explore, enhance and discover the voice you have as well as working with others to create beautiful tapestries of soulful music.
Singing with Soul is about encouraging individuals to express themselves vocally in the truest form. Through relaxed yet focused guidance, singers will have the space to develop their artistry and confidence. Learn exciting, uplifting songs from around the globe including African Gospel/Spirituals, Classic Soul & Jazz Songs plus more.
On this course we will cover:
Good breath control
Intonation and pitch
Musicality
Navigating range (between chest, middle and head registers)
Tone
But most importantly – This Is Fun! Evoke an inspiring journey where you can positively enforce the relationship between You, Your voice and Your audience. Enjoy the gift of being able to share through song and vocalise as a soloist and/or within an ensemble, using the tools from this course to further your personal and professional development in and outside of music.
Click here for more information or to book online >>>
About Celestine Walcott-Gordon
Celestine Walcott-Gordon is an eclectic soul artist with a velvet voice rich in emotion and experience far beyond her years influenced by some of the great singers of our time. Trained for many years in the art of Traditional African Dance and Drumming, Bristol born Celestine celebrates her Barbadian, Jamaican, African heritage through dance and song whilst giving another perspective on neo soul, leaving audiences hypnotized and unable to resist from joining in.
Celestines recording and songwriting journey has seen her work with Gary Barlow (Take That), Cameron McVey (Neneh Cherry) Roni Size, Diane Warren, Wayne Hector and Stargate (NeYo, Rihanna, Mary J Blige, Beyonce) to name but a few. Celestine has gained even more confidence as a songwriter through the independent release of her co-produced debut album "Secret Side".
Performing at some of the UKs most prestigious venues (Royal Albert Hall – Cancer Research, Dominion Theatre, London – Royal Variety Performance and The Grosvenor House Hotel, London – Rainbow Trust Ball, Celestine has honed her craft as a musical performer and dancer supporting and gracing the same stages of some of the biggest names in music (Pee Wee Ellis, Millie Jackson, Mica Paris, Sade, Dame Shirley Bassey, Lionel Richie).
Appearing most recently on the acclaimed BBC1 show, The Voice UK 2014, Celestine wowed the judges/coaches and audience with her powerful vocals and dynamic stage presence leading to a coveted spot on Sir Tom Jones Team.
When not performing, Celestine is a passionate and experienced facilitator of music. Previously working for Wiltshire Music Services, numerous Gospel Choirs and ensembles as a Choir Director, developing and implementing curriculum content for Performing Arts /Music and Music technology courses for Stroud College and supporting education and community projects. Studying at The Bristol Institute of Modern Music in 2009, Celestine earned a BA Hons in Professional Musicianship specializing in Vocals, and a Certificate in Education from UWE as part of her ongoing professional development.
Click here for more information or to book online >>>

About Atsitsa Bay
Celestine's courses are held in Atsitsa Bay - a holistic holiday centre set in a stunning, natural location, right on the bay and surrounded by pine forest. With a wide range of courses and activities and an outstanding team of facilitators, it's the perfect place to be inspired and try something new.
What's included?
More than three courses per day over four to five days each week
An unrivalled and vibrant community atmosphere
Fun evening activities and events
Three delicious Mediterranean meals each day
Twin shared rustic accommodation in Atsitsa's gardens (upgrades available)