The Skyros Blog
reflect, comment, share
Secrets of Story Structure with Graeme Simsion
Wednesday 15th May 2019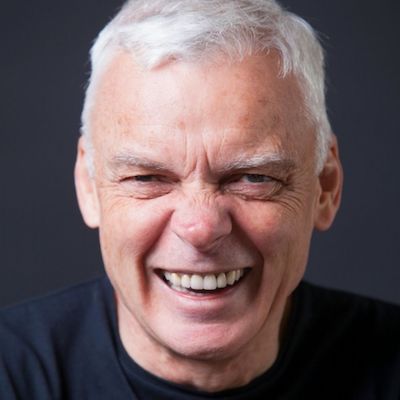 Secrets of Story Structure with Graeme Simsion
Story structure is often—very often—the biggest challenge in writing a novel, memoir or screenplay. Do it well, and you have a solid foundation. You'll be able to start work every day with a clear idea of what you're going to write and confidence that you're making progress towards a coherent draft.
Conversely, without a clear, detailed structure, you may find yourself a third of the way through wondering 'is this going anywhere?'. As may the reader!
Graeme is a screenwriter as well as a novelist, and screenwriters are structure nuts – so he'll draw on screenwriting theory as well as techniques specific to novel and memoir writing. You'll find the principles relevant to all forms of narrative writing.
Subject to what the group wants to do and learn, we'll look at:
Premise and synopsis
How a story is structured—acts, scenes, sequences
More story elements: dramatic question, turning points, subplots
Story templates – the three act structure; hero's journey, modern variations
Characters and their integration with plot
Creating your story – top-down and bottom-up
Reviewing and refining
A look ahead – getting it written
We'll take a few detours, guided by class interests: Graeme can help with organising the writing process, creativity, writers' block, collaboration and all aspects of actually writing and editing after the structure is in place.
There will be plenty of opportunity to apply these techniques to your own projects – so please come with at least one idea of something you'd like to write or further develop.
About Graeme Simsion
Dr Graeme Simsion is a former business and IT consultant, CEO, and occasional researcher who decided at the age of fifty that he wanted to be a screenwriter. Five years of study and a dozen short films and plays later, he had a feature-film screenplay but no producer. So he went back to school—again—and re-wrote it as a novel. The Rosie Project has been translated into forty languages and Graeme's screenplay is in development with Sony pictures.
A sequel — The Rosie Effect — is also a bestseller, as are The Best of Adam Sharp (In development with Vocab Films) and Two Steps Forward (optioned to Fox Searchlight with Ellen DeGeneres to produce) the latter written with his wife, Anne Buist. His books have sold over five million copies worldwide. His latest book is the third in the Rosie series: The Rosie Result.
Graeme is a highly-regarded teacher and workshop facilitator. When he's not doing book tours or walking the Camino de Santiago, he lives in Melbourne, Australia.
Click here to book Graeme's course >>>

About The Skyros Centre
Graeme's course is held at The Skyros Centre - the original Skyros holiday, the perfect creative, wellness adult-only retreat. Meet like-minded new friends and explore your potential with inspirational, caring facilitators who will support you. Enjoy laid-back Greek island life. Do as much or as little as you choose.
What's included?
Choose your courses on arrival or express your preference when you book

In-depth, mid-morning options include personal development, art and painting courses and writing courses

Enjoy early morning and late afternoon yoga and music/singing drop-ins

Stay in traditional Skyrian rooms close to to the centre or stay by the sea - your choice (upgrades available)
Find out more or book online >>> or call 01983 86 55 66