The Skyros Blog
reflect, comment, share
Screenwriting in Atsitsa
Wednesday 2nd August 2017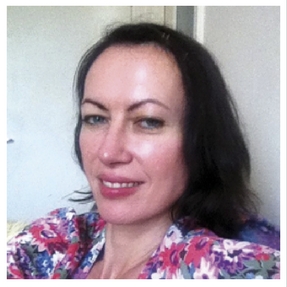 Screenwriting in Atsitsa on Skyros island, Greece
by Screenwriter Tiana Harper
Story is an inherent component of our lives and love of story has always been evident on the holidays on this Greek island holiday provided by Skyros Holidays (www.skyros.com).

Whilst many people might associate a Greek island holiday almost exclusively with sun worship, Skyros is living proof that this is just one part of the picture.

Of course there is the glorious Greek summer weather and the seductive Aegean, but in Atsitsa (one of two holiday centres on the island) there are added pleasures of lounging and chatting under shady pine, dining and 'playing' together as a group, and creating whatever we choose in specially designed spaces within the beautiful landscape.

This heady combination creates a natural habitat for us to sharre stories from our lives and make new stories together.

Screenwriting workshops at Atsitsa take full advantage of the utopia, and participants - both novice and experienced writers alike - soon understand that:

their mind is a camera;
that memories play out like movies and aspects of their experience that have real resonance for them will start to appear in the writing that they craft.

Whether it's during one of the exercises we use for experimentation, or whether it's through the development of a character, a set-up or plotline, participants begin to understand what truly occupies them as a writer, and therefore they begin to discover a new aspect of their self.

In previous workshops I've been privileged to see both discovery and development of the craft. I've witnessed the amazement of participants when they see their inner screenwriter begin to emerge, and I've been humbled to see how moved a participant, and the rest of the group, are when a deeply felt truth is shared in this visual-narrative form.

Simultaneously we've all rejoiced in exploring and relishing the practice of screenwriting whilst listening to the sea lap at the bay just feet away.
Do You Want to Learn More about Screenwriting?

Join Tiana this August on Skyros island in Greece . . .

This workshop aims to provide you with the basic but crucial tools you'll want in your creative toolbox in order to embark on a journey of screenwriting. Togther we'll look at how to create the framework necessary for a strong screenplay and write a first draft of a short film script.

In addition to the course, during these two weeks, there are option for music and singing, yoga, watercolours, windsurfing, T'ai Chi, Cuban Salsa, Storytelling & more.

Holidays in Atsitsa include twin shared accommodation, all courses and activities and all meals. Single upgrades are available on request.

Screenwriting

Saturday 5 - Friday 18 August 2017: a Two Week Holiday in Atsitsa Bay
About the Author
Tiana Harper's expertise spans live performances, film and TV writing, directing and producing. Tiana started out at 15 as a singer and musician in pop bands. She then juggled careers in TV/film making and performance, studying at the Royal Central School of Speech and Drama and writing screenplays under the tutition of a former Hollywood development exectuive at Royal Holloway, University of London.
Find out more about creative breaks with Skyros holidays here: www.skyros.com.
Search by Tag