The Skyros Blog
reflect, comment, share
Open Art Studio with Sarah Desmarais
Thursday 30th May 2019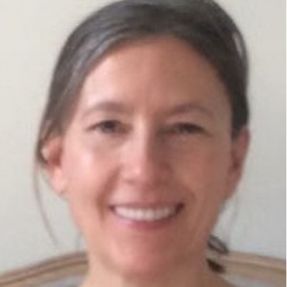 Open Art Studio with Sarah Desmarais
Early morning course: Writing on the Beach
This course offers the chance to experience private journal writing as a gentle way to create space for hopes, plans and creative hunches as well as difficulties and barriers to moving forward. We'll spend time writing peacefully on Atsitsa's idyllic beach, touched by the first rays of sunshine. We'll also explore a variety of experimental writing tools that can reveal unconscious assumptions and shift repetitive patterns of thought, clearing the ground for intuition, insight and inspiration to emerge.
Main course: Open Art Studio
This course provides an opportunity to explore painting and drawing as ways of immersing ourselves in the beauty of our surroundings; as forms of play; and as ways of indelibly recording our experience. The group is suitable for all, including those who have been convinced they can't draw or that they are not artistic. There will be fun, focused and practical tuition in the basics of drawing and watercolour technique, taking an experimental and playful approach. There will also be abundant opportunity for teaching geared to individual needs. Pencils, paints and paper provided.
Click here for more information >>>
About Sarah Desmarais
Sarah Livingstone Desmarais is a textile designer maker, arts facilitator, crafts researcher and psychotherapist. She produces hand-printed textiles using the traditional techniques of Japanese katazome, and drawing from nature is at the heart of her creative practice. As a psychotherapist, she is particularly interested in mindfulness-based approaches and in therapeutic writing and making. Her interests are combined in her research and writing about arts for health, most recently with University of the Arts London, Middlesex University and University College London. She currently supervises doctoral research into manual creativity and wellbeing at the Royal College of Art.
Click here for more information >>>

About Atsitsa Bay
Sarah's courses are held in Atsitsa Bay - a holistic holiday centre set in a stunning, natural location, right on the bay and surrounded by pine forest. With a wide range of courses and activities and an outstanding team of facilitators, it's the perfect place to be inspired and try something new.
What's included?
More than three courses per day over four to five days each week
An unrivalled and vibrant community atmosphere
Fun evening activities and events
Three delicious Mediterranean meals each day
Twin shared rustic accommodation in Atsitsa's gardens (upgrades available)
Click here for more information or to book online >>>