The Skyros Blog
reflect, comment, share
A Tribute to Mikis Theodorakis
Friday 3rd September 2021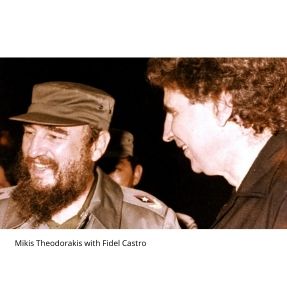 A Tribute to Mikis Theodorakis
The renowned Greek composer
The Greek government has ordered three days of national mourning for the death of the great composer and lyricist Mikis Theodorakis, who passed away on the 2nd of September 2021, at the age of 96. Associated with the left since his very early years, Mikis was arrested, brutally tortured and sent to a prison camp during the Greek civil war of the 1940s and then again arrested and imprisoned by the Greek junta in the late sixties.
Theodorakis has produced an astounding volume of music, over 1,000 works, including operas, symphonies, film scores and songs, all inspired by his commitment to freedom, democracy and social justice.
Here are some of his most popular ones. Enjoy them.