The Skyros Blog
reflect, comment, share
Life Into Fiction
Tuesday 23rd July 2019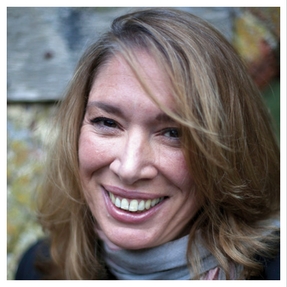 The Skyros Writers' Lab
Life into Fiction by Mez Packer
I first came to Skyros in 2011.
I'd never witnessed a holiday experience quite like it. Since then I have returned every year to facilitate a novel writing course at the Skyros Writers' Lab and I have seen participants return again and again.
A Skyros holiday is a unique and supportive experience. In fact, every year it feels as if I am part of an amazing feast and everyone is helping to cook and prepare and at first it might seem impossible and the ingredients might not look as if they will all come together. But they do. And the feast is always fantastic!

The recipe is this:
Bring together as many lovely people as possible. Put them on a gorgeous island, surrounded by the sparkling Aegean. Let the healing Greek sun warm their bones and their hearts. Give them delicious things to eat and drink. Let them absorb the charm and hospitality of the Skyrian people. Facilitate them in doing as many wonderful, soul nurturing things as they can comfortably fit in a week (or two). Add yoga, painting, singing, boat trips, museum visits, all types of music and swimming.
Watch the community grow.
Marvel at the incredible changes that happen as individuals discover that they "can" write and they "can" improve their lives – or whatever skill they choose to develop under the expert guidance of the facilitators. Now sit back. Listen to the laughter. Watch the friendships form and grow. Watch people's confidence in their own ability deepen.
I'm not making this up.
This is what a Skyros holiday can achieve. For the last seven years I've had the privilege of greeting participants at the Skyros Centre, set on a hilltop, overlooking one of the most beautiful views in Europe (IMHO). Some people arrive feeling excited, others are tired or heart sore. Some may even feel burnt out. But when they leave there is a real sense that something has shifted. It may simply be they are rested and that they have met good people and had meaningful experiences surrounded by natural beauty. And often, in my particular experience as a writing facilitator, it's because they have finally addressed the writing project that for years they have been desperate to start.
But I think it's more than that. I think a Skyros holiday is pure magic!
Do you have a writer inside you? Take the course!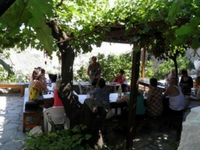 Mez will be teaching her Life into Fiction course at the Skyros Centre 8-15 September.
For more information or to book online click here
Search by Tag