The Skyros Blog
reflect, comment, share
Humorous Writing with Tony Hawks
Friday 31st May 2019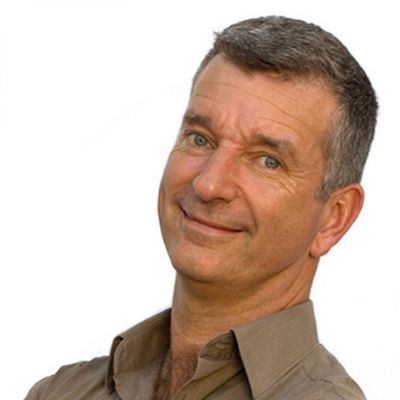 Humorous Writing with Tony Hawks
Humorous Writing
Tony will take you through the various approaches to humorous prose drawing on his experience from his successful books, as well as live performances and Radio 4 panel games. The emphasis will be on fun and simply exploring the genre. There will be no pressure to 'be funny', nor will anyone have to read anything out that they don't want to.
Non Violent Communication
In addition to the writing course, Tony will lead additional sessions exploring the wonderfully healing technique of Non Violent Communication (NVC). Learn how to resolve conflict in your life without falling into the many pitfalls that await you along the way. The emphasis will be on keeping the sessions fun...
Click here for more information or to book online >>>
About Tony Hawks
Tony Hawks, MBE, is a TV and radio comedian and bestselling author.
He is the author of the bestseller Round Ireland with a Fridge - the story of his absurd quest to hitch round the circumference of Ireland within a month... with a fridge. After being serialised on Radio 4, the book became a top 10 Sunday Times bestseller. It has now sold over 800,000 copies worldwide including the US and Australia, and has been translated into several languages; Hebrew, Italian, Dutch and German.
Tony has written four other books, Playing the Moldovans at Tennis (also serialised on BBC R4 and shortlisted for both the Samuel Johnson Prize (2000) for non-fiction writing and the Bollinger Everyman Wodehouse Prize (2000), One Hit Wonderland, A Piano in the Pyrenees, and The Fridgehiker's Guide To Life.
His latest book, Once Upon A Time In The West...country, tells the story of how he and his partner Fran uproot from London and settle in a small Devonian village, and attempt to integrate themselves. It is released in March 2015.
On TV he has appeared on: QI, Have I Got News For You, They Think It's All Over, A Bit of Fry and Laurie and Red Dwarf - and he's a regular guest on radio 4's top comedy programmes Just a Minute, and I'm Sorry I Haven't A Clue and The Unbelievable Truth.
He recently produced and starred in the film versions of his two books Round Ireland With A Fridge and Playing the Moldovans at Tennis – the latter of which is donating all profits to The Tony Hawks Centre for children with cerebral palsy in Chisinau, Moldova. (Tony received an MBE for his work in Moldova in 2017.)
Click here for more information or to book online >>>

About Atsitsa Bay
Tony's course is held in Atsitsa Bay - a holistic holiday centre set in a stunning, natural location, right on the bay and surrounded by pine forest. With a wide range of courses and activities and an outstanding team of facilitators, it's the perfect place to be inspired and try something new.
What's included?
More than three courses per day over four to five days each week
An unrivalled and vibrant community atmosphere
Fun evening activities and events
Three delicious Mediterranean meals each day
Twin shared rustic accommodation in Atsitsa's gardens (upgrades available)