The Skyros Blog
reflect, comment, share
Congratulations to Skyros facilitator Kate Daniels on her new album release ...
Monday 23rd December 2013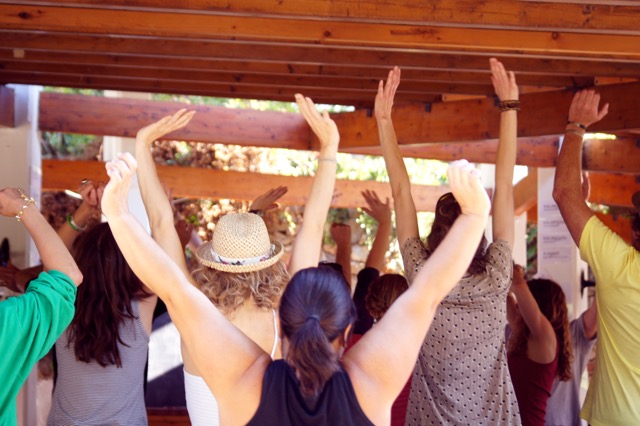 We would like to say a huge congratulations to Skyros facilitator, Kate Daniels, who is back on the British jazz scene with her new album!
Kate started life as an actress and playwright but has been a registered psychotherapist for over 30 years, a profession she runs in parallel with her love for music and theatre. She has taught at Skyros Holidays for many years, combining life coaching experience with her passion for pursuing a creative life, helping to inspire others from all over the world.
Her new album, titled Atmospherics, is a collection of freshly arranged jazz standards that capture the late night ambience and melancholic seduction of a style Daniels describes as 'Jazz Noir.' Simultaneously invoking the bright-lights glamour of the 50s icons and the rich darkness of after hours cellar bars, it presents the wide range of Daniels' vocals from sultry 'effortless swing' to 'haunting and ethereal' (Just Jazz )
As the daughter of a Hebridean father and an Armenian mother, Kate was intoxicated by contrasting musical influences early on and developed a love of mysterious melodic story-telling; a characteristic inherent within her vocal style and the arrangements on Atmospherics.
Listen out as Kate has been receiving airtime on various radio shows. The CD is to be launched in March 2014. For more information, news, or details of forthcoming gigs, visit www.katedanielsjazz.co.uk
Congratulations on your well earned achievements, Kate!
Don't forget, you can join Kate Daniels at The Skyros Centre in Greece this Summer for her life coaching course Creative Confidence: 5 – 18 July 2014. If you want to re-focus your life or your relationships and you want to have fun and a creative time doing so in the wonderful setting of Skyros, this is the course for you.
Search by Tag