The Skyros Blog
reflect, comment, share
Come to Skyros
Tuesday 6th June 2017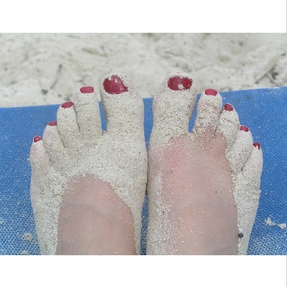 Skyros Holidays
A Fun, Short Film Shot on a Skyros Holiday
The benefits of a Skyros holiday last long after the suntan has faded. They include new friendships and relationships – sometimes even marriages - new interests and skills and a renewed faith in yourself and the world.
Being a solo traveller is a breeze. On a Skyros holiday you'll meet many people, relate to them as you do with old friends, engage together with them in many often hilarious activities and share the magic of truly spectacular locations. Go to www.skyros.com for more information on our holidays.
This short, fun film was shot in Atsitsa Bay, Skyros island in August 2012 during a special workshop called 'video storytelling' offered by Skyros facilitator Andreas Vetsch, film director and yoga teacher.
Thanks to all those involved including Helen Mundy for her initial idea and for directing, Lolly Mason for excellent feet acting, Sam Daws for acting as location manager and Lolly's personal coach, Mark Gunston for filming, Anna Warsop for painting, and Andreas for producing and editing
Skyros has two centres on Skyros island in Greece. Atsitsa Bay, set on the beach and in the arms of a beautiful pine forest, offers drop in courses so you can do as much or as little as you like. The Skyros Centre in the main village offers one and two week long courses booked in advance including our popular Writers' Lab and Health & Wellbeing courses.
Click here to find out more about our holidays in Atsitsa Bay
Click here to find out more about our holidays in the Skyros Centre
Search by Tag