The Skyros Blog
reflect, comment, share
Celebrating 40 Years of Skyros Holidays
Wednesday 8th August 2018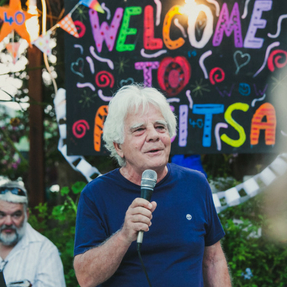 An insight into the occasion by Skyros Co-Founder, Yannis Andricopoulos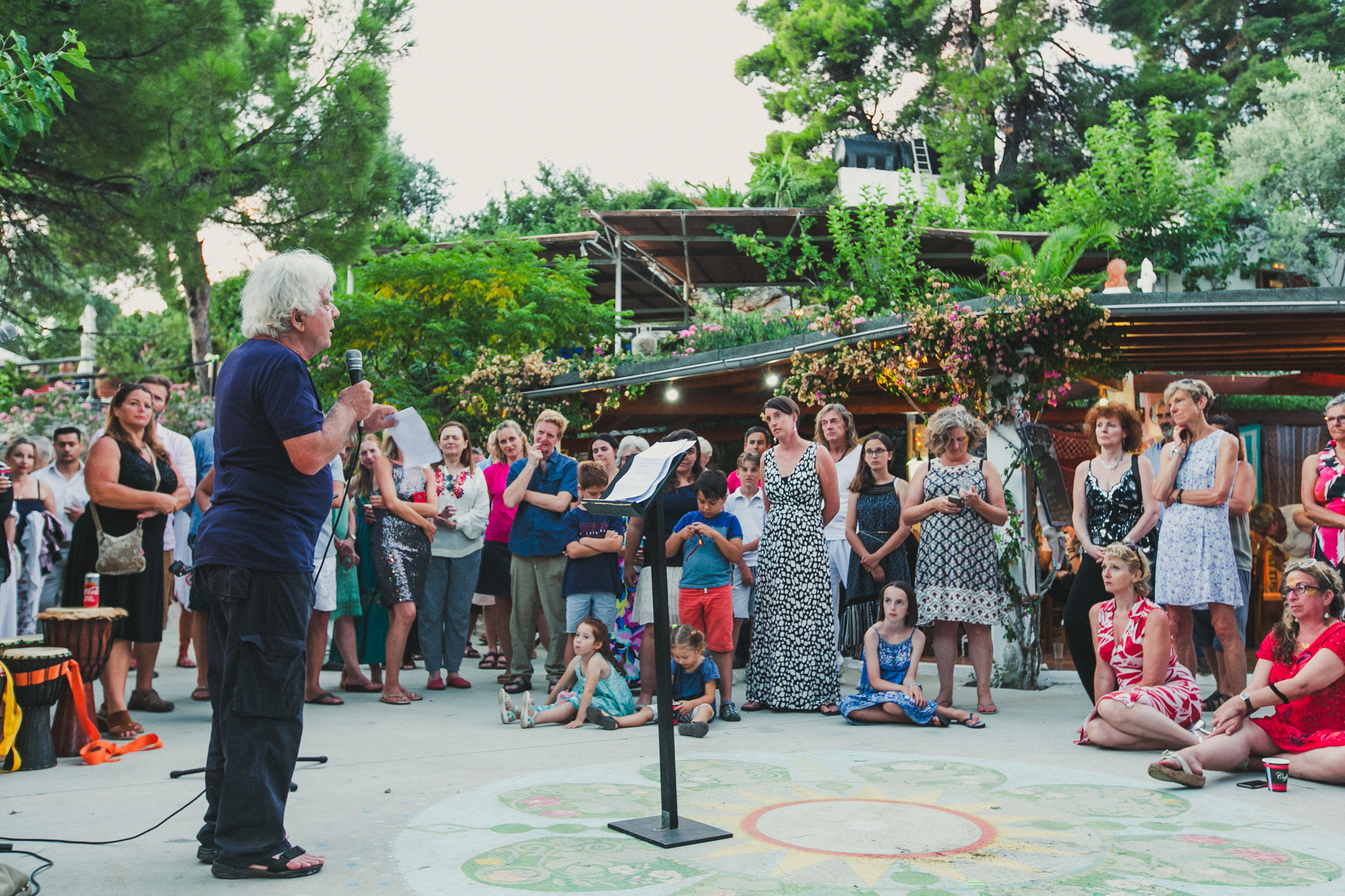 I'm standing in Atsitsa in front of a large crowd of both Skyros Holidays people and Skyrians from the village. We are all celebrating the 40th anniversary of our Skyros venture. I wonder for a minute whether my usually overactive imagination had managed forty years ago, when The Skyros Centre was launched, to capture the holding of such an event. The answer: certainly not! It would have definitely been easier for me to imagine that one day I would grow wings and fly high over the mountains than celebrate Skyros' fortieth anniversary!
But perhaps, as another thought hits me, what I'm describing isn't really happening. Perhaps I'm just dreaming that I'm standing in front of two hundred people talking to them about Skyros' history and some of the people we welcomed in the same spot – people like Jimmy Carr, who in Skyros decided to forego his career in the oil industry and try his luck as a comedian. Or people like US environmentalist Kirkpatrick Sale and Sue Townsend, Steven Berkoff and Margaret Drabble or Alison Lurie and Arthur Smith. 'Would someone come over here and pinch me please?' I implore my audience.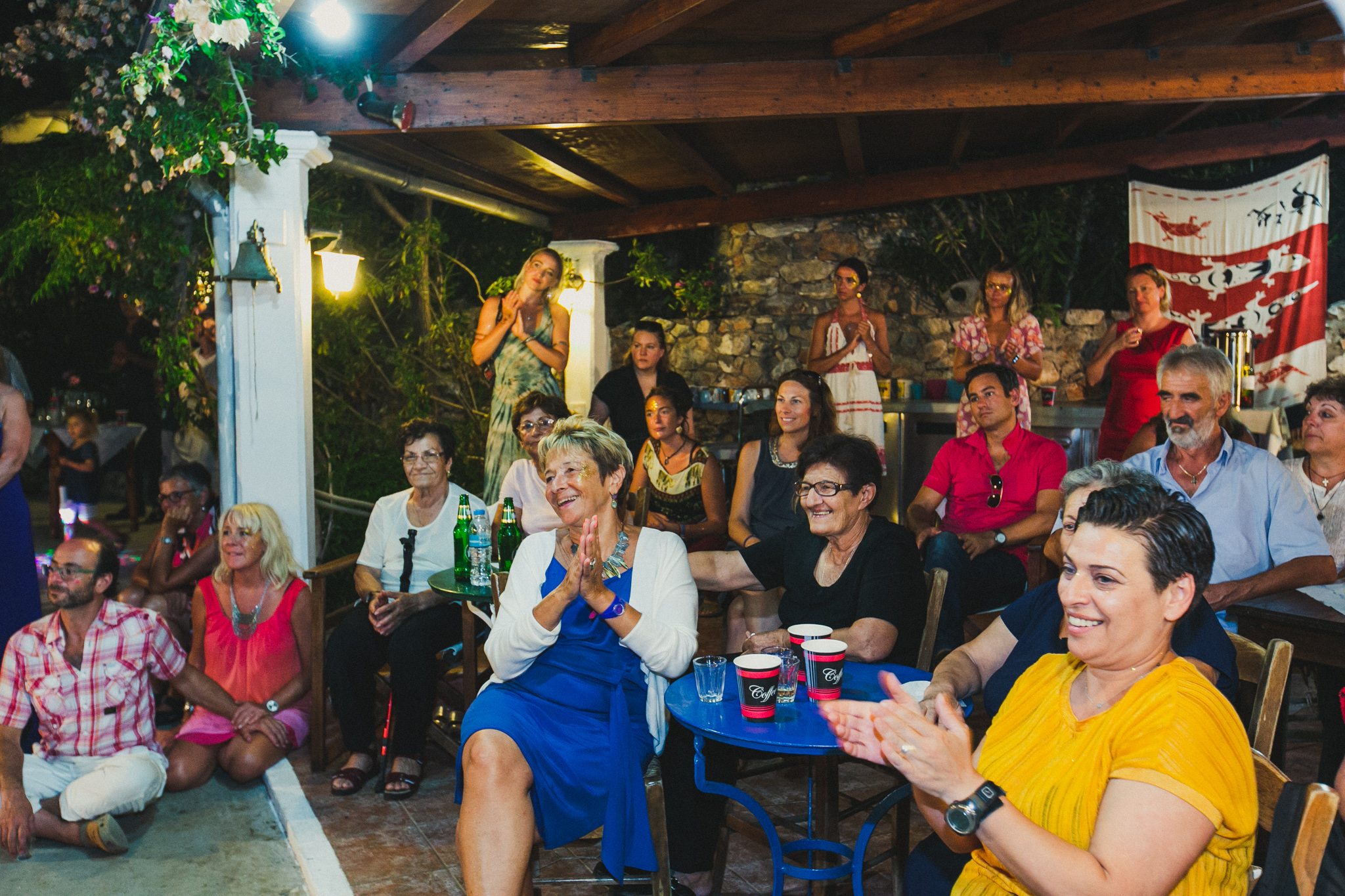 While talking, I'm also thinking of the past which brings to the forefront people, whether famous or not, and situations, often hilarious, which my memory's unbroken lamp keeps fully lit. One of them occurred on the day our water pump broke down, our handyman couldn't repair it and a group of New Agers decided to step in to help. They formed a circle, held hands and talked to the water pump: 'Water pump we love you. Come back to life and we would be eternally grateful to you'. In case you wonder, the water pump didn't respond!
The phenomenal success of Skyros, which at the beginning stood in the outer margins of the holidays world, can be attributed to the original concepts that underpinned its existence right from the beginning. But much is also due to the skills, dedication, commitment and professionalism of the people involved in the process – teachers, managers, administrators and workscholars. They all gave their best to ensure the success of a fantastic venture which won their love and fired their imagination and also attracted over the years about thirty thousand people.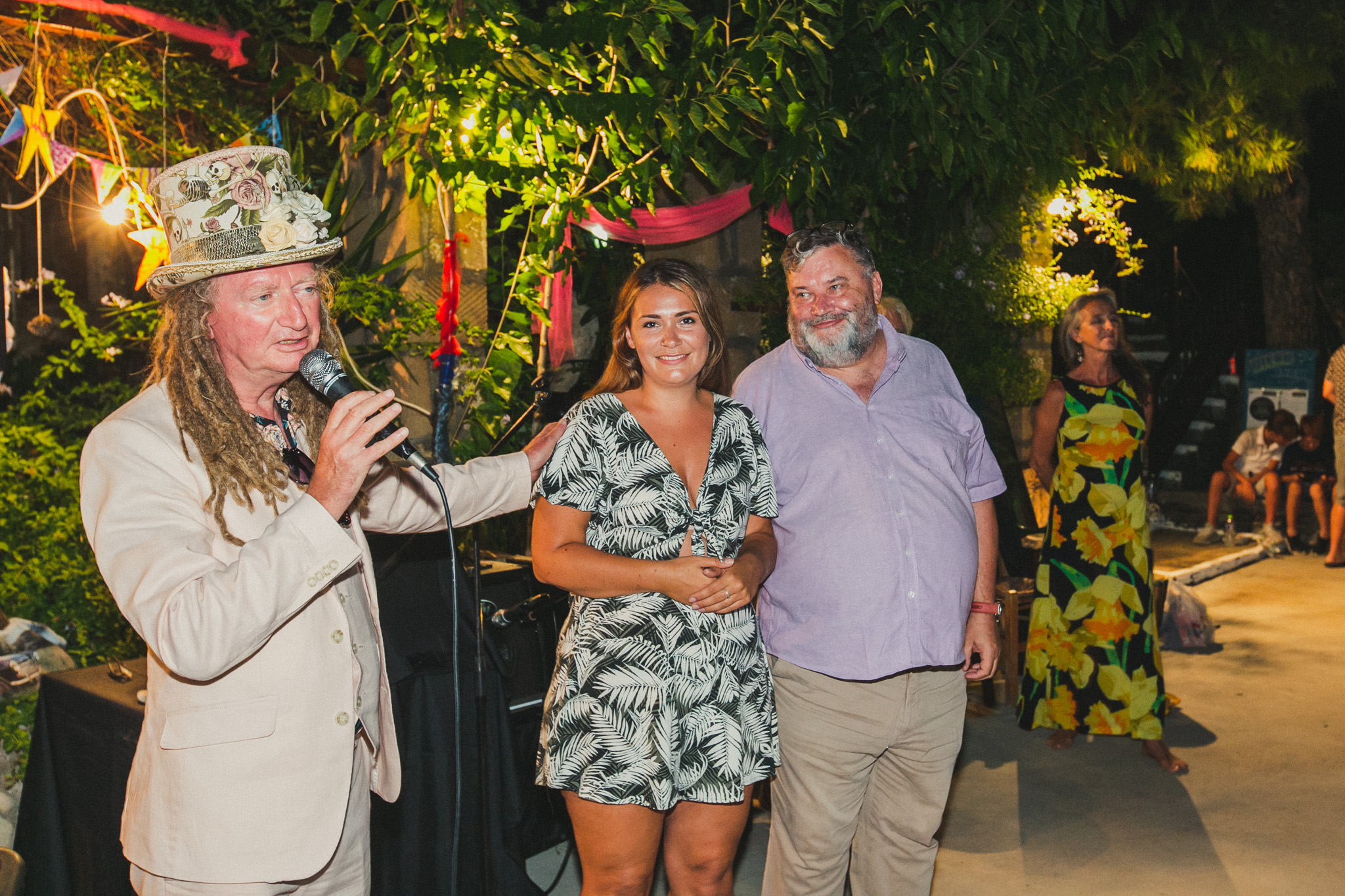 Special mention can be made here of Christine Schulz, who as the managing director of Skyros soon after 2008, the year the venture moved its HQs from London to the Isle of Wight, ensured its successful sail into the future, and of Michael Eales, operations manager for both centres in Greece, who runs most efficiently the venture on the ground. Special mention do also deserve the session directors of both The Skyros Centre and Atsitsa, including Ari Badaines, Malcolm Stern, Richard Layzell, Silke Ziehl, Alison Goldie, Kate Daniels and others who remained involved with Skyros for decades. We are grateful to all of them for their prodigious contribution. So we are to all those who during the forty years of Skyros' existence left this world for good – incl Derek Ireland, Andreas Vetsch, Bernice Rubens, Clare Boylan, Leslie Kenton, Christian Darley, Paul McDowell, Alastair MacMillan, Max Furlaud or Zoe Artemis.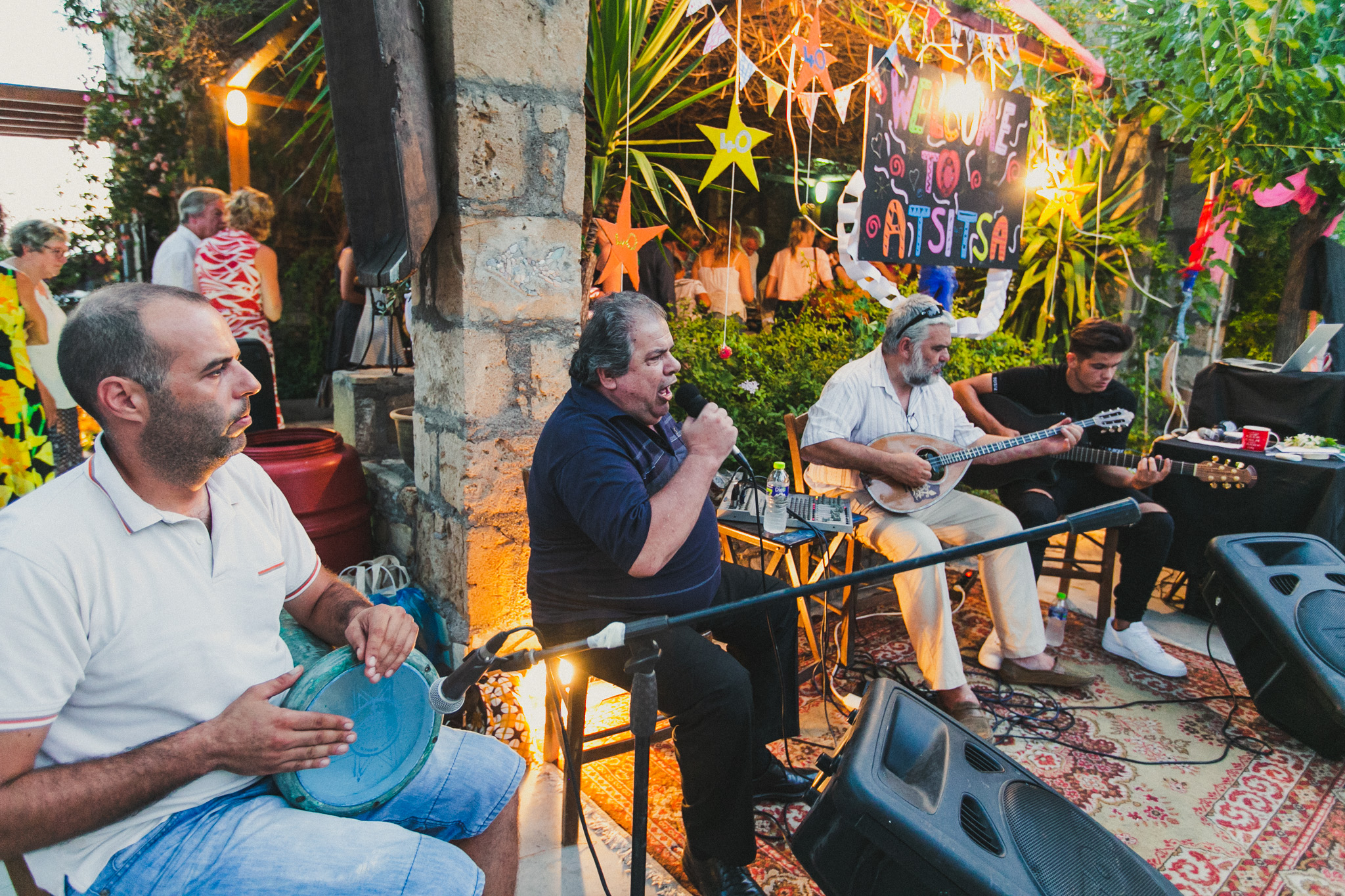 Forty years after its launch, the Skyros spirit is still alive and kicking. Its components – adventure, creativity, imagination, exploration, camaraderie, simplicity, honesty, trust, respect for our differences and often an outrageous sense of humour – enable people to regain control of their lives and assert themselves over our creations: the market, systems, bureaucracies, technology, fashion or cultural biases and prejudices. The personal in the process, becomes political, as the #MeToo campaign has amply demonstrated, and the possibility of a better world is re-activated in times that, unfortunately, many other factors seem designed to move us backwards.
But the effort is bound to continue and as time goes on improve like a good malt.
To find out more about Skyros, described as 'One of the World's Best Holidays' by The Sunday Times, see www.skyros.com.
Skyros co-founders Yannis Andricopoulos & Dina Glouberman have recently published a new book in celebration of 40 years of Skyros in which they recall their own personal journeys that led to the creation of Skyros and paint, in vivid colours, the development of Skyros through the decades and the contributions of so many. Email holidays@skyros.com for a copy.