The Skyros Blog
reflect, comment, share
Celebrating 2014 and looking forward...
Friday 3rd October 2014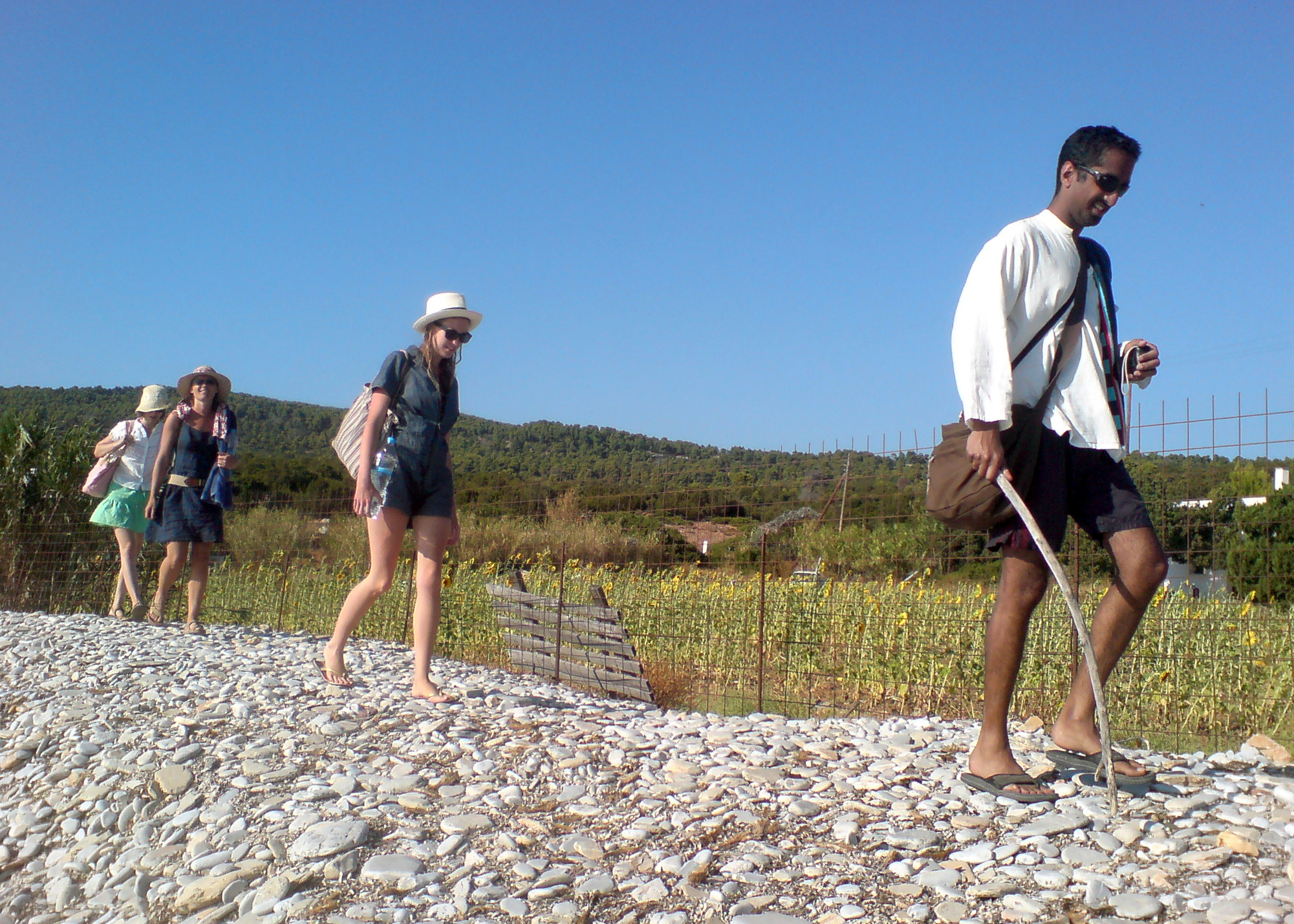 Another wonderful season of holidays on the Greek island of Skyros has come to a close. We would like to say a heartfelt 'thank you!' to everyone involved especially the fabulous, hardworking staff and the very talented teachers who joined us at both the Skyros Centre and in Atsitsa.
Thanks, also, to all the holiday participants who joined us for, and contributed hugely to the success of, the 2014 summer season. Did you have a good time? Here is just a small excerpt from the feedback this summer:
* An inspiring, moving, touching, comforting, spontaneous, delicious world
* An open, warm and fun environment in which I have grown as a person
* Generosity and kindness was astonishing. Never felt anything quite like it
* My soul is dancing as never before
* A wonderful group of people that made the experience even more special
* Didn't know what to expect but I just loved it!
* I see why many people come back!
* Wow have to come back again
* Exceeded my expectations. Great people, staff, courses and venue
* Skyros is completely unique, no wonder people return again and again* I haven't laughed as much in years
* Wonderful experience - really memorable - very much recommended
* Life changing and life affirming - I leave with a buoyancy that will support me until I do return
* You can come to on your own and leave with friends* This has been a positive life changing experience and I will treasure it
* The Skyros magic worked again and I came away thinking the world is my oyster