The Skyros Blog
reflect, comment, share
Barbara's Skyros Experience
Thursday 29th August 2019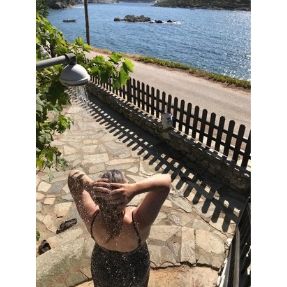 Wherever I go there is always a little bit of Skyros with me. It's a magical place that calls me back, time and time again.
I've stayed at both the Skyros Centre in the village and on the other side of the island in Atsitsa Bay. I love both, each in its own way.
You can book or request various accommodations. I generally wait to see where I end up, and it's all been good. Like the three little pigs, I've lived in huts made of straw, a house made of stone, modern apartments and a traditional Skyrian home. You can choose to have your own space but I've mostly shared.
I have met wonderful people, teachers, participants and staff. I've had the most amazing time doing writing, yoga, singing, painting, dancing, kayaking, windsurfing and boat trips. I've done courses as varied as drumming, comedy improv, guided visualisation and personal development. If you feel like doing absolutely nothing you can do that too.
I've sat gazing at the sea and watched spectacular sunrises or sunsets. Siesta time is respected. You can lie about in a hammock, read a book, drop everything.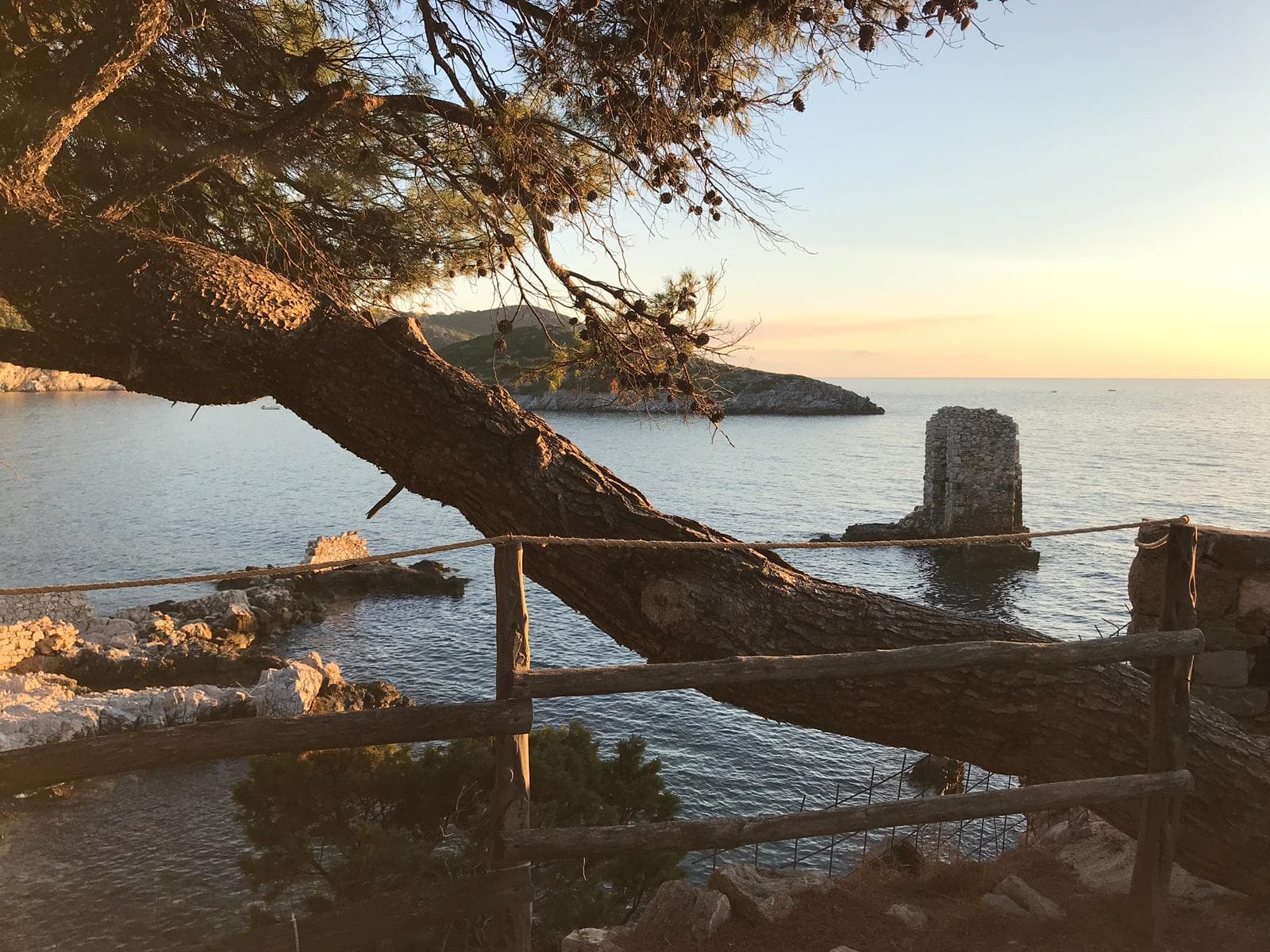 My memories are accompanied by the smells and sounds of Skyros. In Atsitsa there's the smell of warm figs and, passing by the kitchen, the waft of preparations for the next great feast.
The soundtrack is diverse. There's laughter, chanting, singing, drumming, storytelling, applause and more applause. At times there's only the sound of the waves and the fishing boat coming back.
There is the sound of people singing in the distance as I write and close up as I lay on large cushions bathing in sound. A group of women sing to me as I swim in the bay. Never mind that they are singing something that is traditionally sung to seals!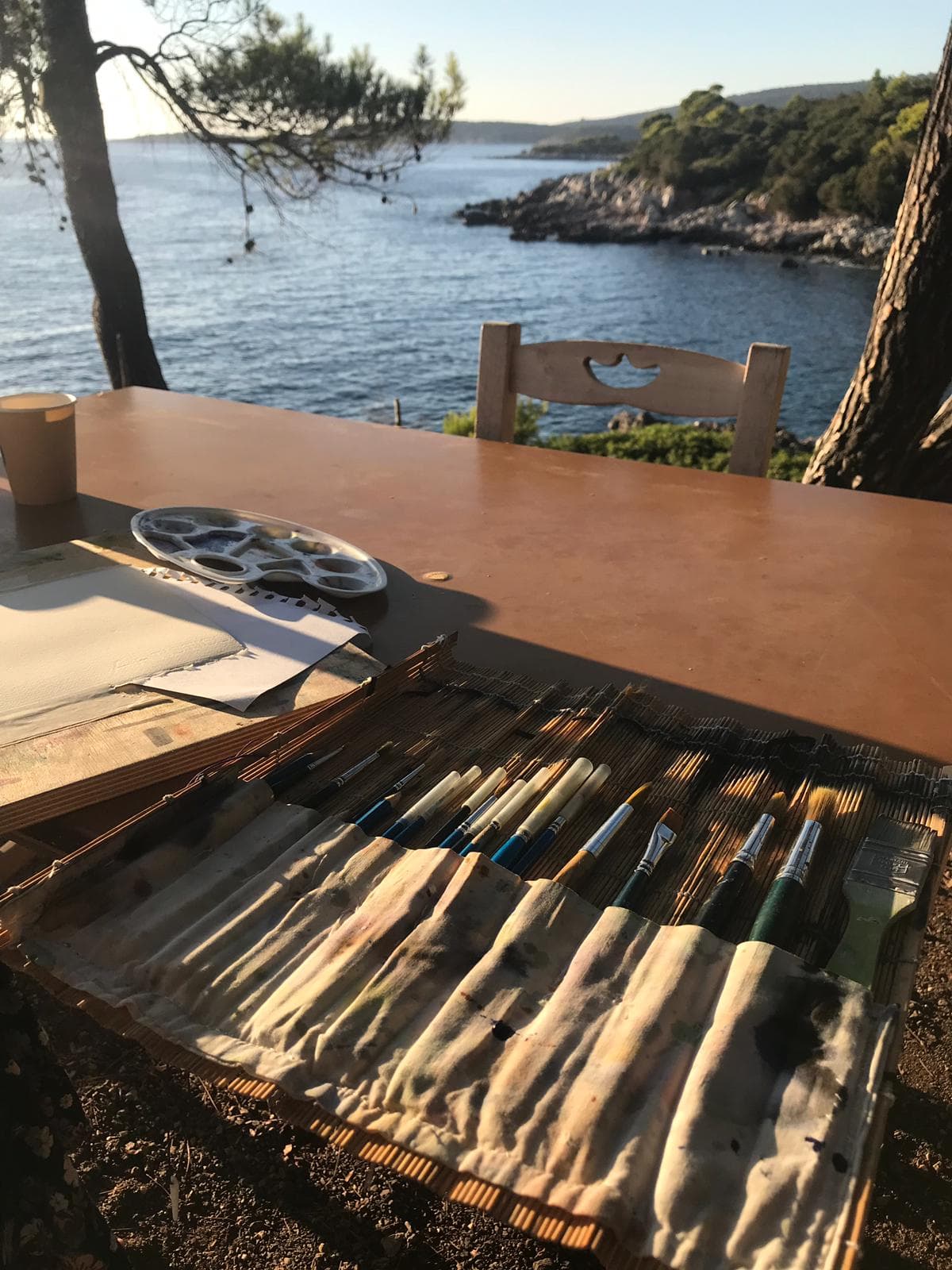 The food is delicious, the trees are filled with figs and almonds, you can shower outside, the sea is right there.
Connections and firm friendships are made. I've had the most intimate conversations, heard great stories and have been heard.
Even people who generally won't visit the same place twice will tell you that they keep going back to Skyros. There is a certain continuity and consistency in the return but each visit is a unique experience.
I recently returned after a gap of several years. As many people will tell you it feels like coming home. A home that is each time for me, a little bluer, shinier, happier and more joyous than before.
---
Atsitsa Bay, Greece, defined Skyros as a world leader in holistic holidays. Enjoy a huge range of courses and activities including yoga, art, windsurfing, comedy, music and more. Atsitsa is a fun, friendly community holiday. For more information about Atsitsa Bay holidays click here >>>