The Skyros Blog
reflect, comment, share
Atsitsa Bay Diaries - Week One
Tuesday 10th July 2018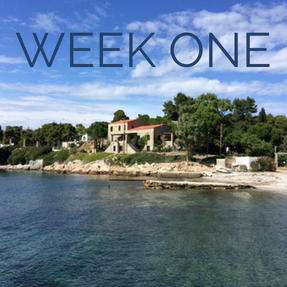 Sarah Bridge is our transfer manager this year, spending her summer based in Atstitsa Bay and ensuring everyone safely arrives and departs from their Skyros Holiday. She will be writing a weekly blog about life in Atsitsa so check back each week to keep up-to-date. This week Sarah is reflecting on her first week on the job, just before the first guests of the season arrived...
There's just one more day to go before Atsitsa Bay welcomes the first group of guests for the season and it's all systems go here as we work hard at getting the site ready. As a former participant myself, it's eye-opening to see how many things need to be done before we are ready, from cleaning and sweeping the entire site, making up dozens of beds, varnishing, unpacking, mending, digging and bigger structural projects such as repairing roofs and landscaping the area known as Hutland.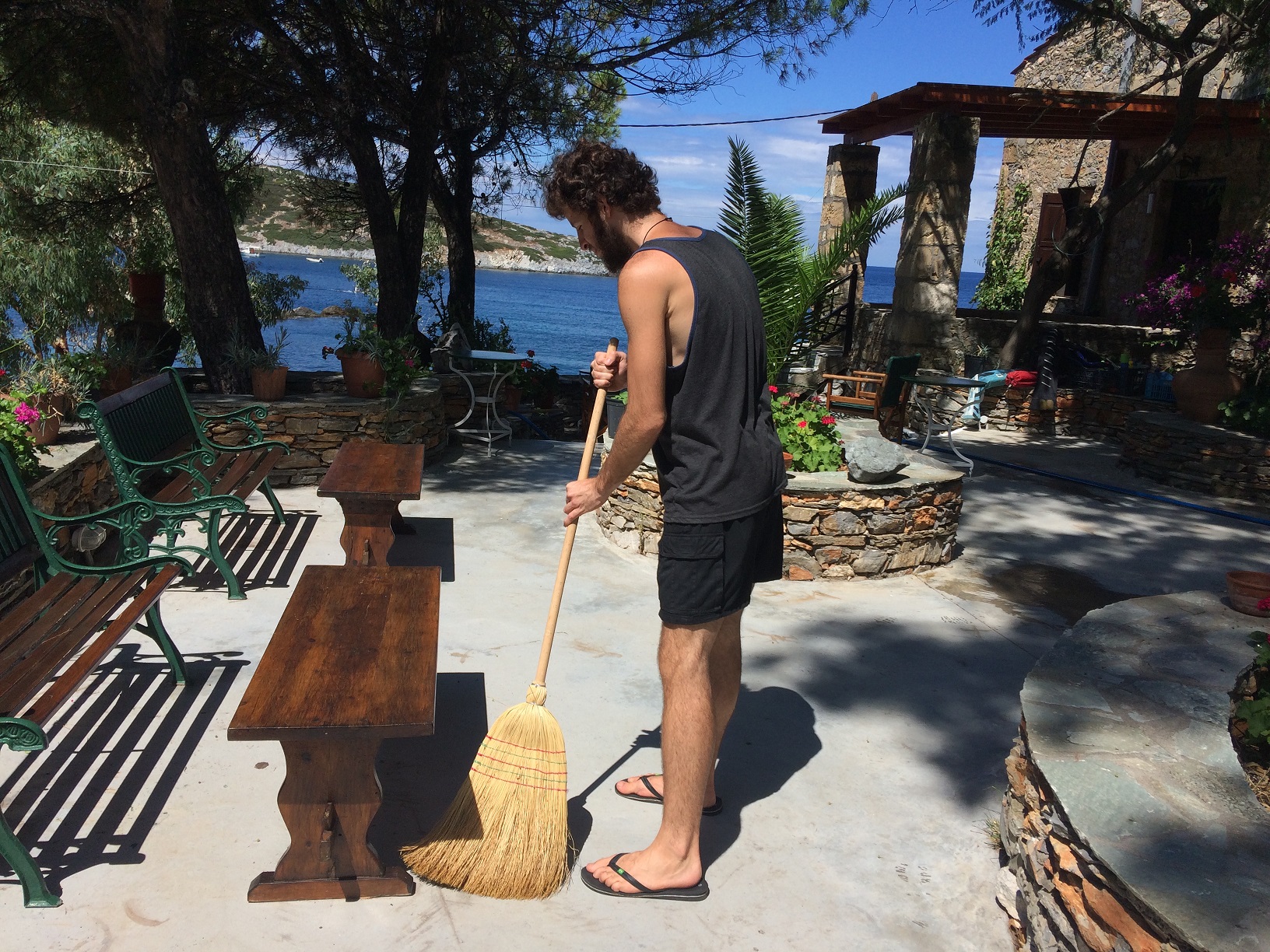 Thanks to some seriously hard work over the last few weeks and in spite of recent storms which deluged the island, Hutland is looking beautiful now, with the flowers in full bloom and the 49 huts ready and waiting for new guests to arrive. The main house was more sheltered against the elements and, on sunnier days its terrace has been the perfect spot from which to enjoy some epic sunsets.
Mike, our operations manager, has been managing both Atsitsa Bay and the Skyros Centre, our counterpart in Skyros Town itself, which opens in a week's time (of which more later!). Atsitsa Bay manager Rhona has been here overseeing the transformation of Atsista Bay from winter hibernation to a fully-functioning site for a month now, others are more recent arrivals. Our work scholars – who spend the season working but also get the chance to attend the many courses on offer - Charlotte, Brandon, Pam and Nora arrived on site last week and have been shown the ropes by previous work scholar Dimitrius, while yesterday Emma, our new housekeeper, and Katrina, the on-site massage and beauty therapist, arrived by air and sea respectively. Both had epic journeys to get here – one by bus from northern Greece and one all the way from Australia – but have hit the ground running.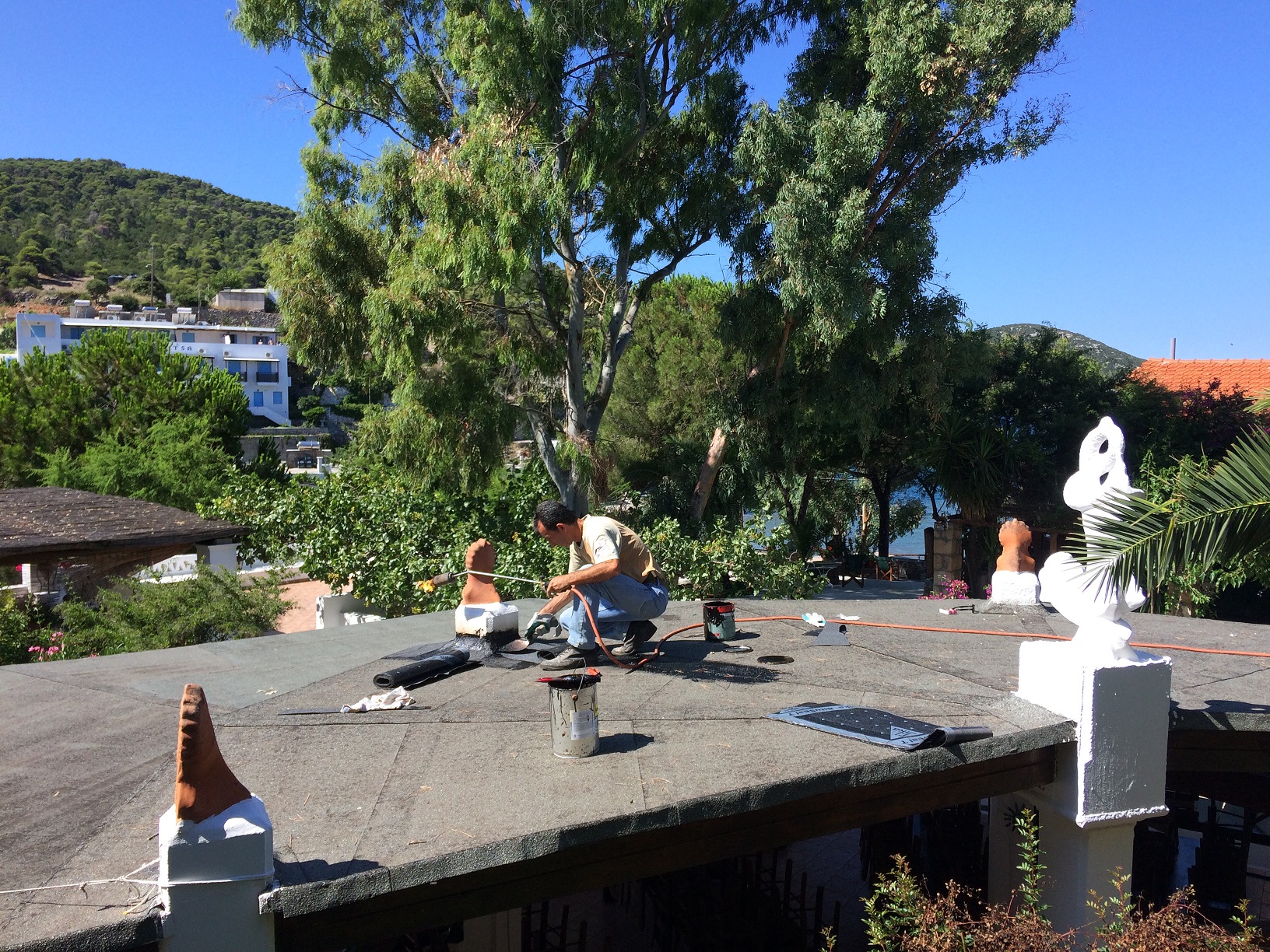 Previous holiday participants will be delighted to know that the popular al fresco bar now has a brand new bamboo roof and Alex the bar manager is busy stocking the bar with some great drinks while Takis the chef is already on great form preparing tasty local favourites such as moussaka, fava bean stew, Skyrian fried bread, grilled feta and fresh salads.
With just the final touches to go it's great to think that the first group of Atsitsa Bay participants are at this very moment leaving their homes to head to the airport and fly out to Athens on the first leg of their journey. We can't wait to meet them all tomorrow!
Sarah
Atsista Bay transfer manager
See the full programme of Skyros holidays here.
What would you like to hear about next week? Let us know in the comments below.