The Skyros Blog
reflect, comment, share
Write a Page-Turner with Simon Booker
Friday 17th May 2019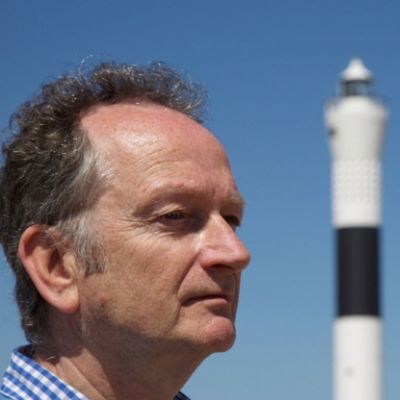 How to Write a Page-Turner with Simon Booker
No matter what genre – thriller, literary fiction, sci-fi, romance, paranormal, crime novel etc – there is one simple, essential ingredient of any successful book: you need to give the reader a reason to keep turning the pages.
What did The Girl On The Train really see? How will Jack Reacher bring the bad guys to justice? Will Eleanor Oliphant escape her isolation and find love?
Whether you're planning to write a novel or simply an avid reader keen to know the tricks of the trade, HOW TO WRITE A PAGE-TURNER is a relaxed, informative and entertaining introduction to the basic ingredients for any compelling story.
How to build suspense. How to create characters readers care about. The importance of time constraints, character dilemmas, jeopardy and rising tension. How to make good use of foreshadowing? How to maximise tension between a character's internal and external goals.
Simon Booker has extensive experience as a novelist and BBC/ITV screenwriter and looks forward to sharing his insights and expertise with you.
Click here for more information >>>
About Simon Booker
Author and screenwriter Simon Booker writes highly acclaimed novels, audio drama and prime time TV drama for BBC1, ITV, Audible and US TV. Without Trace is the first in a series of crime novels featuring Morgan Vine, a single mother and investigative journalist obsessed with miscarriages of justice. Kill Me Twice is the second in the series. Both books are published by Bonnier Zaffre. Animal Instinct is a six-hour multi-cast drama, released as an Audible Original and starring Brendan Coyle (Downton Abbey) and Lia Williams (The Crown)
'Simon Booker's fast-paced twisting thrillers are a must-read for anyone who loves a good page turner' – Simon Kernick.
'Without Trace is a must-read' – Mark Billingham.
Simon's TV credits include BBC1's Inspector Lynley Mysteries, Holby City and The Mrs Bradley Mysteries starring Diana Rigg; ITV thrillers The Stepfather and The Blind Date; and Perfect Strangers, the CBS rom-com starring Rob Lowe and Anna Friel. He has written many plays for BBC Radio 4, worked extensively as a producer in television and radio and as a journalist.
Simon lives in London and Deal. His partner is fellow crime writer Melanie McGrath. They often discuss murder methods over breakfast.
Click here to book Simon's course >>>

About The Skyros Centre
Simon's course is held at The Skyros Centre - the original Skyros holiday, the perfect creative, wellness adult-only retreat. Meet like-minded new friends and explore your potential with inspirational, caring facilitators who will support you. Enjoy laid-back Greek island life. Do as much or as little as you choose.
What's included?
Choose your courses on arrival or express your preference when you book
In-depth, mid-morning options include personal development, art and painting courses and writing courses
Enjoy early morning and late afternoon yoga and music/singing drop-ins
Stay in traditional Skyrian rooms close to to the centre or stay by the sea - your choice (upgrades available)
Click here for more information or to book >>> or call us on 01983 86 55 66