Book now
Activities at The Skyros Centre, Greece
ART STUDIO: Colour for Health & Creativity with Theresa Sundt
Sat 10 - Fri 23 Jun 2023
Colour for Health & Creativity
Week 1:
How colours fundamentally affect our body, mind and spirit.

How we can feed ourselves with colour energy for balanced health

What is the colour of our personality, how to make the best of it.

How to dress with the right colours in order to look our best at any time

Practical daily colour exercises to keep us in top form.

Colour light for healing on energy centres (chakras) or pressure points
Week 2:
Mixed media and weaving to create colour-healing pictures for our home and office. You will learn basic traditional Greek weaving techniques, free style weaving and collage, surrounded by breathtaking nature for endless inspiration.
---
What's included?
Theresa's masterclass is held at the Skyros Centre on Skyros island in Greece. This Art Studio course runs alongside the Writers' Lab and Health & Wellbeing programmes. The holiday includes half board, twin shared accommodation in the village. Single upgrades are available. Chat through the website, call +44 (0)1983 86 55 66 or email holidays@skyros.com to discuss your requirements. Find out more about this holiday here.
---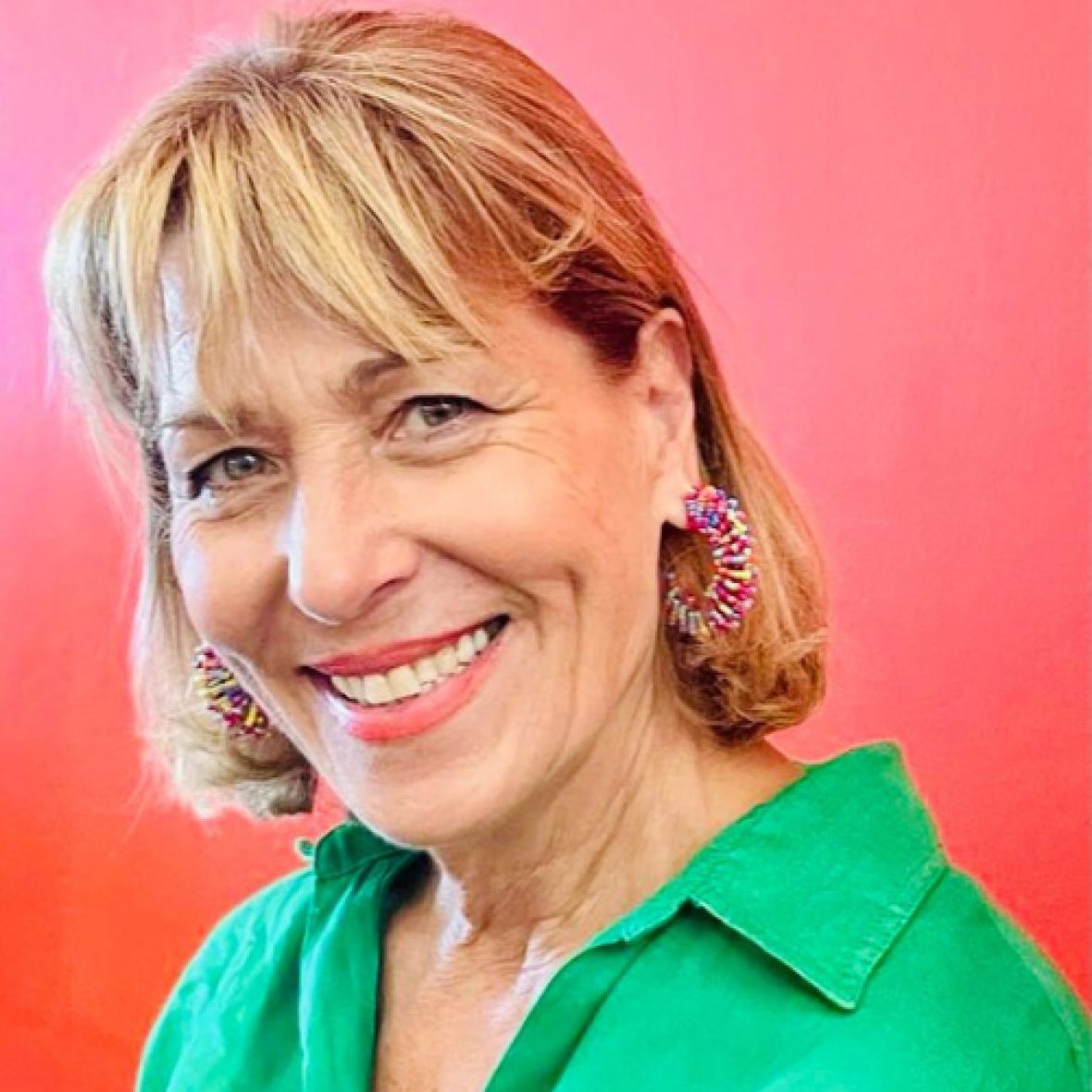 About Theresa Sundt
Theresa Sundt, an Art and History of Art BA graduate of Haifa University, has always worked with colour as an art teacher and as a professional artist. In 2003 she became a certified colour therapist under the guidance of June Mc Leod, Theo Gimbell and Peter Mandel. Since then and until recently she worked as a colour therapy consultant for BIOPTRON AG and as a massage and colour therapist in her Brighton clinic.
In 2017 Theresa created the popular portable and affordable colour therapy torch, in order to make colour therapy available in every household. She is the author of three books The Art of Colour Therapy, Tried and Tested Colour Therapy Treatments and Know Your Colour Personality that she co-authored with Alison Standish. Her artwork can be seen in many different places in the form of murals, big floor mandalas, children books' illustration and woven tapestries.
She currently focuses her work on 'Mindful Colour', which is a series of independent workshops for adults or children. With hands-on experiences, the participants explore and immerse themselves to the healing side of colour through art, light, movement and sound. See colour-discovery.com
What people say about Theresa and her courses:
Amazing! Definitely found two new hobbies!
Very encouraging. Gave good ideas while letting us be creative and free.
Beautiful lady inside and out. Great!
Weaving was wonderful
Loved Theresa's sessions.
Theresa brings a calming, warm environment... full of colour, of course!
Theresa has a generous heart and colour seems to pour out of her over the group. It was a soothing and illuminating session'.