Book now
Activities at Atsitsa Bay, Greece
Forest Bathing with Tansy Jane Dowman
Sat 12 - Sat 19 Aug 2023
Forest Bathing is a mindfulness based practice of connecting with Nature and inviting it into your experience through all of your senses. The term Forest Bathing comes from the Japanese words 'Shinrin Yoku' (Forest Bath) and means to bathe in the atmosphere of the Forest for a fully immersive experience.
With the fast pace of modern life, we have become increasingly separated and cut off from Nature forgetting that we too are a species of Nature and are part of the great web of life on Earth. Forest Bathing research has provided amazing results on the benefits of mindfully connecting with Nature for mental, physical and emotional health and is supporting people all over the world to come home to themselves and Nature, to feel a sense of inner peace, connectedness and belonging.
On this course Tansy will guide you on a journey into the lush Pine Forest surrounding the resort and share the practice, principles and fascinating research on Forest Bathing so that you can cultivate your own practice and grow your own meaningful connection with Mother Nature.
---
What's included?
Tansy's course is held in Atsitsa Bay on Skyros island in Greece and is part of the wide range of courses and activities available. The holiday includes full board twin shared accommodation in an eco-hut. Single upgrades and twin shares in the house are available. Chat through the website, call +44 (0)1983 86 55 66 or email holidays@skyros.com to discuss your requirements. Find out more about this holiday here.
---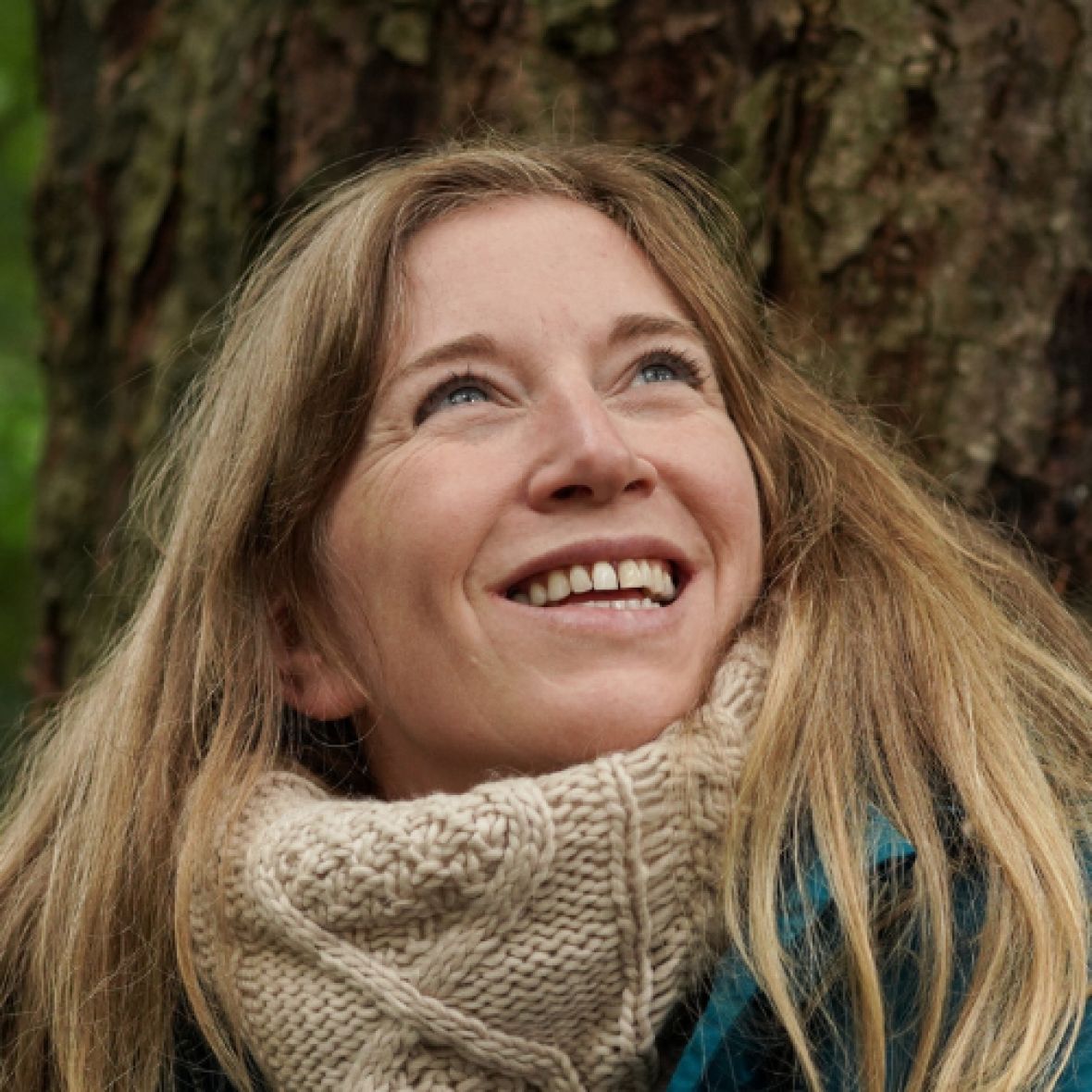 About Tansy Jane Dowman
The name Tansy comes from the tenacious wildflower that grows in the English countryside and much like her wildflower counterpart, Tansy lives and thrives in the countryside of Kent in the UK with her husband, two children and side-kick dog. Nature is a fundamental part of her life in work rest and play.
Tansy is a Certified Forest Bathing & Natural Mindfulness Guide and ICF Personal Growth Life Coach, utilising Nature as a tool for inspirational growth and wellbeing. Tansy walks alongside groups and individuals outside in Nature to support them on their own journey of connection and evolution and works remotely with clients further afield. Growing up she held a huge passion and love for dance and movement therapy and achieved a BA in Dance. Her love of working with the body and finding expression and connection with it has been rebirthed into her work with Nature. Tansy leans toward a somatic approach of tending to the body through sensory and physical awareness to find guidance and enhance wellbeing. Previously a writer and presenter for Wellbeing Radio,she is deeply passionate about sharing her work with others and has a calm, friendly and grounding approach to her teaching.
What people say about Tansy and her courses:
Tansy was an excellent teacher and forest bathing in the surrounds of Atsitsa was a great way to experience it.