Book now
Activities at Atsitsa Bay, Greece
Improv & Play with Liz Peters
Sat 8 - Fri 21 Jul 2023
Unleash your playful side, boost your confidence and give your laughing muscles a good workout!
Improvisation is co-creating in the moment without a script and it's a skill we need every day of our lives. So release your inner creative genius with a fun introduction to this life-changing art-form.
In a supportive atmosphere, we'll play games which open up spontaneous expression and build on each other's ideas. They are non-competitive with a focus on uplifting one another, embracing your own authentic responses and going with the flow. Fun, friendly and with no pressure to get anything 'right', we will laugh, move and innovate together.
Improvisation is helpful for overcoming creative blocks and increasing self-confidence and expression. It improves your ability to adapt to the unexpected, offers the chance to embody new characters and enriches your personal development and understanding of yourself.
This liberating experience will leave you feeling energised and alive, with a spring in your step. An opportunity to let go, surprise yourself, connect with others and discover that we are all naturally very funny indeed.
---
What's included?
Liz's course is held in Atsitsa Bay on Skyros island in Greece and is part of the wide range of courses and activities available. The holiday includes full board twin shared accommodation in an eco-hut. Single upgrades and twin shares in the house are available. Chat through the website, call +44 (0)1983 86 55 66 or email holidays@skyros.com to discuss your requirements. Find out more about the fortnight (AT2) here and the one week holiday (AT3) here.
---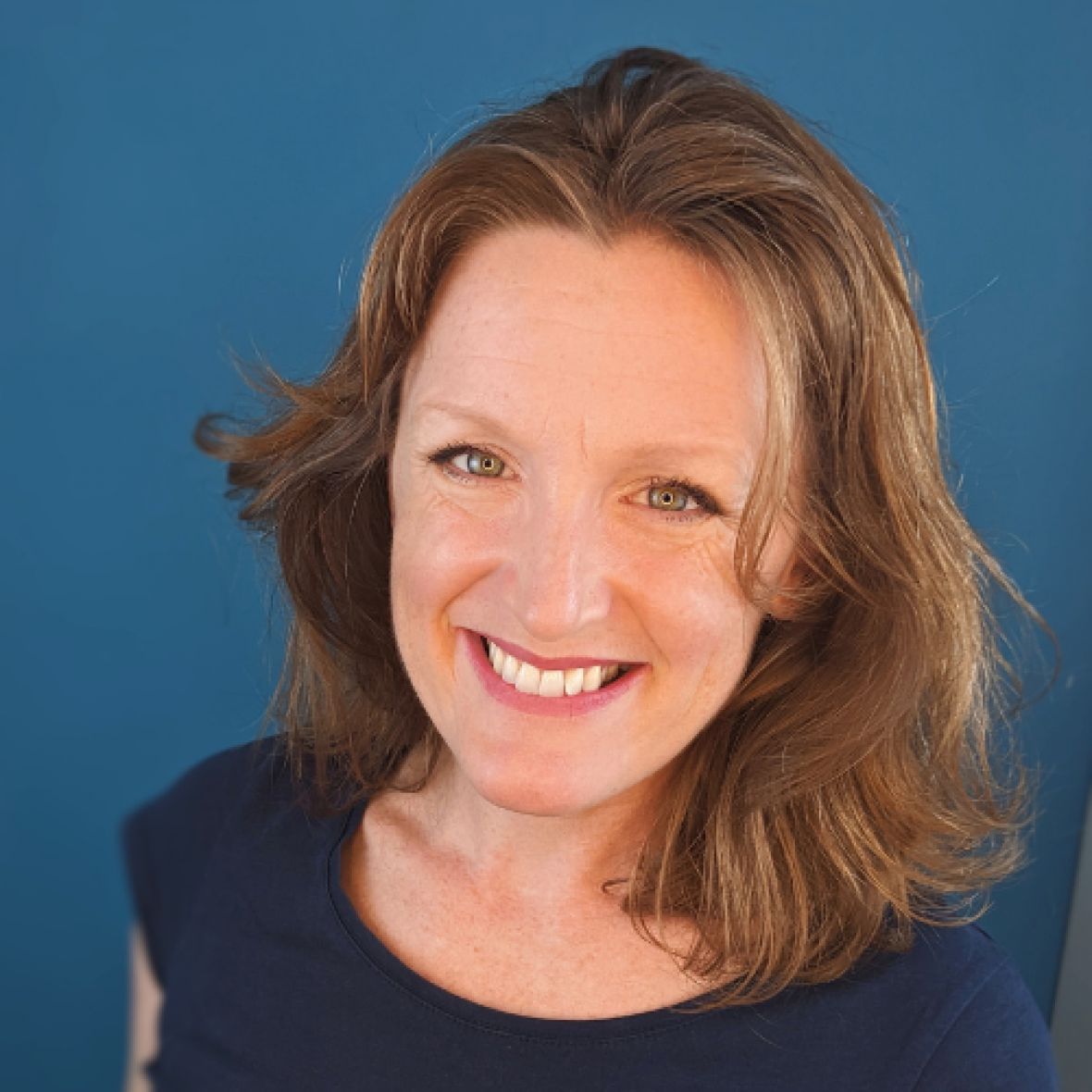 About Liz Peters
Liz Peters is an improvisation and embodiment facilitator who has helped thousands of people around the world release their inner playfulness and expression.
With over two decades experience, Liz is an award nominated performer who tours worldwide, creating live shows without a script.
She trained in theatre and improv at Mountview and iO Chicago; and is also a certified Embodied Facilitator: a multi-disciplinary qualification in how posture and movement affect how we feel, think and relate.
Liz is passionate about bringing good communication, confidence and laughter into people's lives and has brought her innovative approach into countless organisations, from social enterprises to global corporations.
She is the author of 'Own it! How to boss your fears, free your voice and inspire the room', available as paperback, digital and audiobook. See lizpeters.com