Book now
Activities at Atsitsa Bay, Greece
Movement Medicine Dance with Jo Hardy
Sat 2 - Sat 9 Sep 2023
Movement Medicine Dance
We are all born with the freedom to dance. During this course we will learn to listen to our body, and to surrender bit by bit to its unique dance. We will dance to gently wake up to our creativity, to love, power, ecstasy, acceptance, playfulness and sensuality. We will discover our body loves to dance and find ourselves making moves we never knew we could make. There will be space for sharing experiences, massage, writing, meditations, visualization, and laughter. A great sense of support and connection opens as we witness, and are touched by each other.
No previous dance experience is required.
Community Dance - drop-in
A drop-in Community Dance session is loosely base on the 5 Rhythms and has a focus on fun and play. It is a very community-building event and can have any number of themes depending on the needs at the time. e.g. it can be high energy and full on, or relaxing gentle and integrating.
Early Morning Movement - Wake up the Body
We will greet the day by welcoming our body, breath and feelings with a period of dance movement followed by a guided mindfulness meditation. We will emerge refreshed and ready for the day!
Morning Meditation - Mindfulness and Presence
Mindfulness meditation is increasingly popular and especially good for stress reduction and helping you to relax more deeply into your body.
---
What's included?
Jo's course is held in Atsitsa Bay on Skyros island in Greece and is part of the wide range of courses and activities available. The holiday includes full board twin shared accommodation in an eco-hut. Single upgrades and twin shares in the house are available. Chat through the website, call +44 (0)1983 86 55 66 or email holidays@skyros.com to discuss your requirements. Find out more about the fortnight (AT6) here and the one week (AT7) here.
---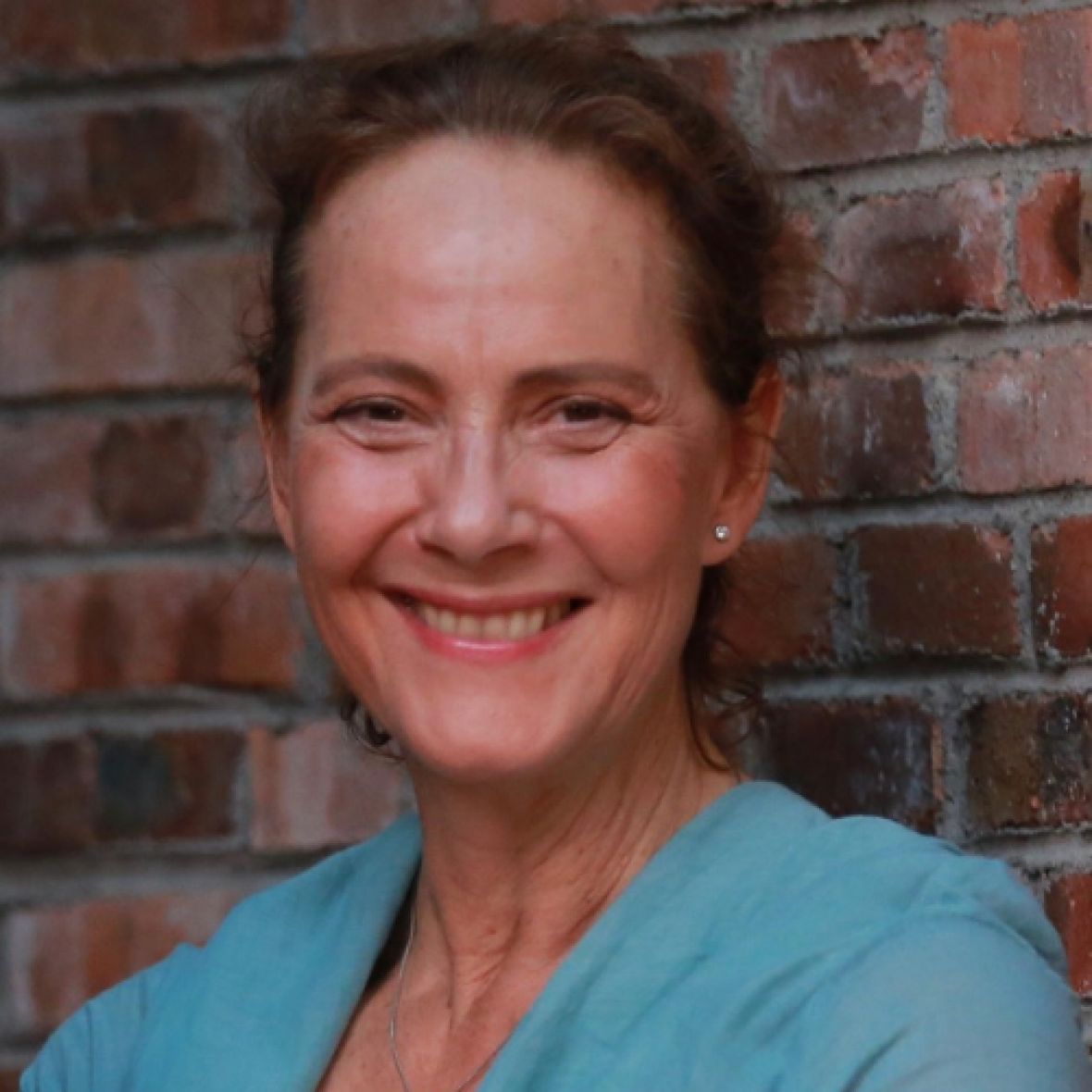 About Jo Hardy
Jo is a conscious dance teacher and facilitator accredited in Movement Medicine, 5 Rhythms and Open Floor. She is passionate about dance as a natural, deep and playful pathway to deeper embodiment, self awareness and self empowerment. Having trained in 3 forms of psychotherapy, she practiced as a psychotherapist, supervisor and trainer from 1992 - 2007 in an embodied, mindfulness based approach and was a faculty teacher and staff member of the School of Movement Medicine for many years.
Since 2005 she has focused on integrating conscious dance and psychotherapy work and has worked with numerous people through 1:1 Transformational Life Coaching, conscious dance classes, and in-depth intensive workshops for those who wish to take a deep dive. Pre-pandemic she taught intensively in China and Taiwan and many countries in Europe.
Jo is known to teach with a grounded gentle clarity, good down to earth humour, heart inspiring music and an ability to invite a fine balance of safety and permissive freedom.
What people say about Jo and her courses:
Dance - I discovered my body can express emotions without getting tangled up by words.
5 Rhythms dance - utterly wonderful.
So awesome.
Highlight of the fortnight.
Dance with Jo - Amazing.