Book now
Activities at Atsitsa Bay, Greece
The Power of Your Voice with Su Hart
Sat 27 - Fri 9 Sep 2022
Explore the Power of Your Voice
Gain confidence, develop skills, open up to the possibility of positive change and enrichment through the voice
Whether you are used to singing or new to it, there is a place for you in a supportive and joyful atmosphere. The sessions will be freeing for the breath and voice, bringing awareness, discovering harmony and rhythm. We will sing in different vocal styles (we may choose the blues, folk, rock or other genres that the group decides) as well as singing songs from many cultures,
We will work towards being able to live in the moment! Become strong enough to enjoy singing to an audience, to celebrate, to heal, to move with and be moved by our voices.
You'll never sing alone unless you want to,
There will be time for short "one to one" vocal surgery sessions outside the class times if any participants feel they need support in this way.
Morning sunrise sessions will encompass gentle listening, breathing warm ups and tuning in, leading to devotional singing from different cultures.
Daytime sessions will be fun, uplifting harmonious and multi cultural in nature!
---
What's included?
Su's course is held in Atsitsa Bay on Skyros island in Greece and is part of the wide range of courses and activities available. The holiday includes full board twin shared accommodation in an eco-hut. Single upgrades and twin shares in the house are available. Chat through the website, call +44 (0)1983 86 55 66 or email holidays@skyros.com to discuss your requirements. Find out more about this holiday here.
---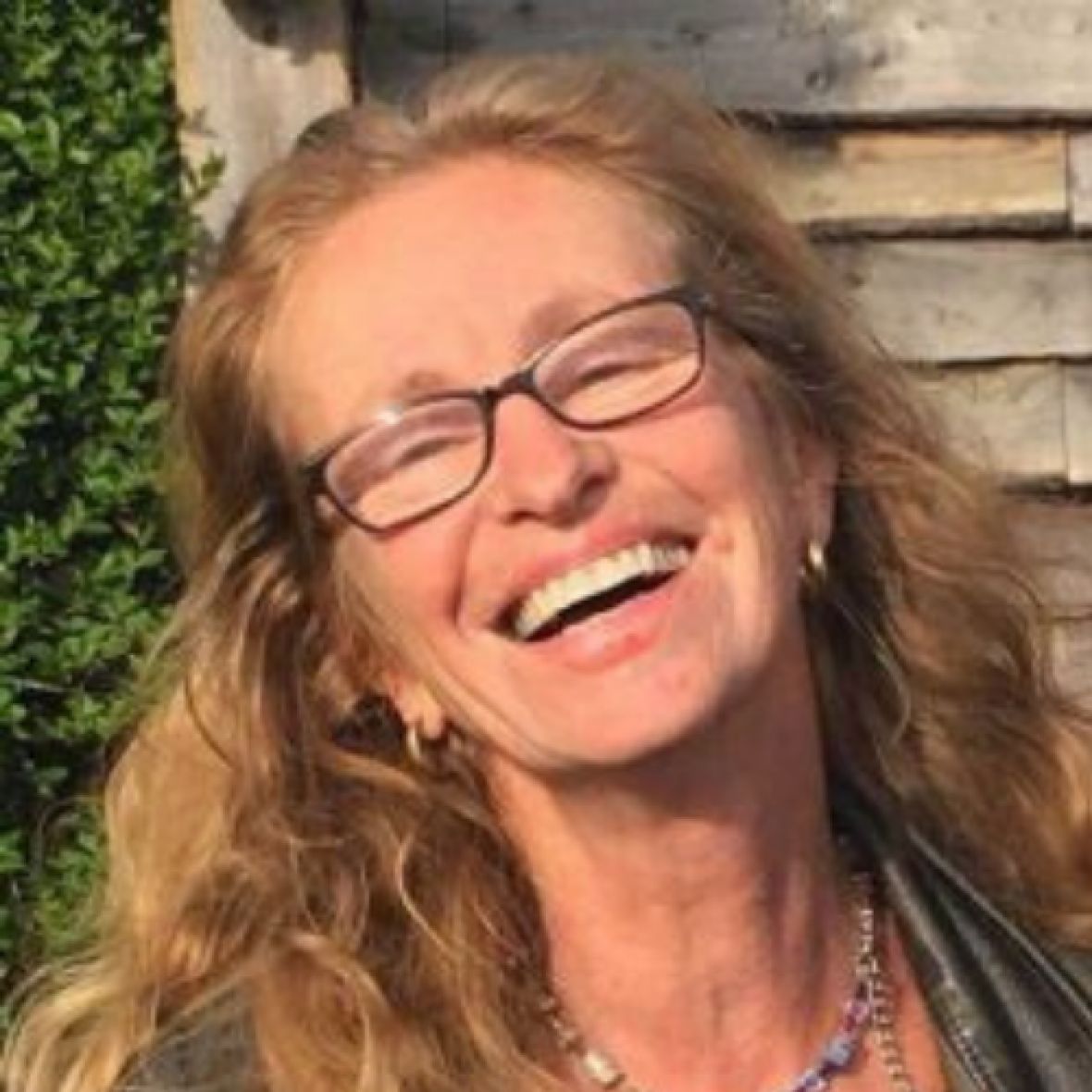 About Su Hart
Su Hart is a dynamic choir leader and singer-songwriter. She has been performing and teaching internationally for 20 years, and is the lead singer with Afro-Celtic dance band Baka Beyond. She now also composes for women's voices.
Su began her first choir in 2000, as a gesture of thanks to her own singing teacher, Hilda Brown who gave her the confidence to share her own voice as a teenager. She is a vibrant, encouraging and inclusive leader and now runs 3 community choirs in the west county and the London Rainforest Choir. She has taught choirs worldwide and is a member of the Natural Voice Practitioners Network
Su was brought up in the music of the Methodist church and the folk clubs of N E England before doing an Arts degree in Oxford with vacation times spent busking around Europe and S.America. She has had many musical travels, collecting songs from Scotland to Scandanavia, from New Zealand to Bhutan.
Since 1993 she has made many visits to the African Rainforest in Cameroon, to sing and live with the Baka Pygmies. The collective spiritual singing of the Baka women has informed and inspired her musical development. This led to setting up the acclaimed world-music band Baka Beyond in 1993, melding African rhythms with Celtic melodies. The band continue to perform internationally.
What people say about Su and her courses
Fantastic!
Loved singing with Su.
Such an inspiring singing course with Su Hart.