Book now
Activities at Atsitsa Bay, Greece
Creating Dynamic Beach Art with Susie Self
Sat 13 - Sat 20 Aug 2022
Using found natural materials you will create works with the addition of glue, coloured string, glass beads and acrylic paint.
This playful course is inspired by the practice of the iconic American artist Rauschenberg who lived in Florida. There was a recent retrospective of his work at Tate Modern.
In addition, Susie's doctoral methodology of creative quilting technique allows for contrasting materials to be put together in unusual, fun and meaningful ways.
The course involves field trips to secret beaches with photo and video documentation.
We will focus on themes such as SEA, ROCK, TREE and SCENT. By the end of the course you will have a dynamic collection of 3-dimensional art to grace your home.
---
What's included?
Susie's course is held in Atsitsa Bay on Skyros island in Greece and is part of the wide range of courses and activities available. The holiday includes full board twin shared accommodation in an eco-hut. Single upgrades and twin shares in the house are available. Chat through the website, call +44 (0)1983 86 55 66 or email holidays@skyros.com to discuss your requirements. Find out more about this holiday here.
---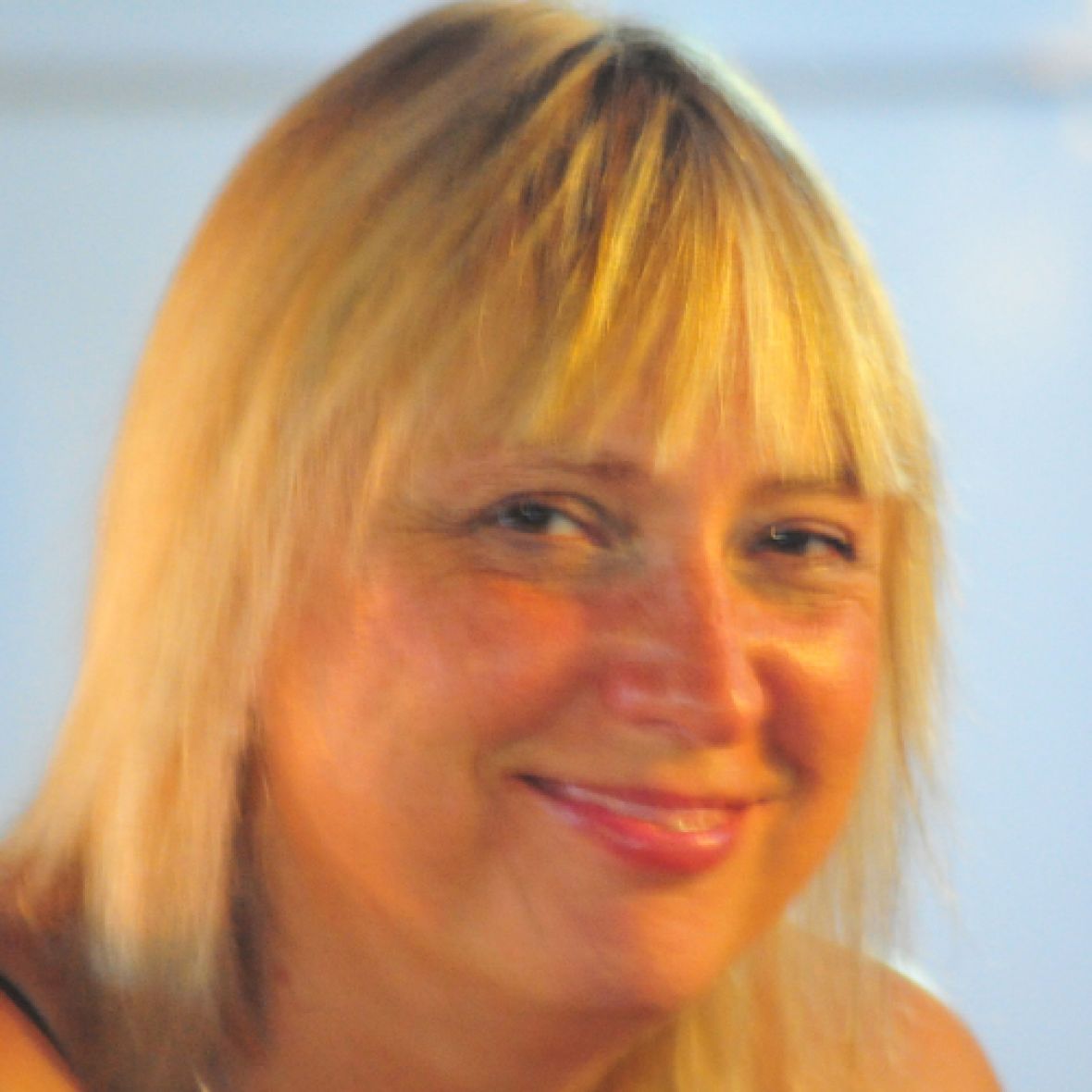 About Susie Self
Susie Self is an international singer and composer. Susie/Dr Susannah Self ARCM, MPhil Cantab studied at The Royal College of Music and Cambridge University. She has just completed her PhD in composition on a scholarship at The Royal Birmingham Conservatoire.
Recent commissions include: Fast: Spitalfields Festival 2020, The Frontline Worker: Skipton Camerata 2020, Orange: English Touring Opera 2020, Wave Form: Royal Birmingham Ballet 2019, Quilt Song: Birmingham Old Rep 2018, SLAP: Birmingham Contemporary Music Group 2018, Freedom Bridge: Birmingham Opera Company 2017, The Butt: Musictheatertage, Vienna 2016 and Heroic Women: Royal Opera House, Garden Venture, 1992.
She has sung as a mezzo soloist in many opera houses in particular for Opéra du Rhin in Strasbourg, The Vlaamse Opera in Antwerp and The Landestheater in Salzburg. She has facilitated workshops for Skyros, Esalen in California, Rancho la Puerta in Mexico, Nottingham University and Guildhall.
What people say about Susie and her courses:
You were an inspiration in so many ways. I can't quite believe I actually sang (rather than mimed!) Thank you. ​
I loved the singing, Susie was an excellent tutor.
A maverick, challenging and life altering.
I loved all the courses - especially Susie's kayaking and swimming early mornings - what a way to start the day.
Kayaking with Susie in the early morning was just magical.
Susie was a very clear and kind facilitator for kayaking.
Susie singing great. And everyone loved kayaking.