Book now
Activities at Atsitsa Bay, Greece
On Writing Fiction with John Sweeney
Sun 1 - Sun 8 Aug 2021
On Writing Fiction
* The Wretched Opening
John's course will cover the nitty-gritty of writing a book, especially the two worst things, the wretched opening and the bloody plot. So, opening, plotting, how many words a day, correcting, refining, polishing, polishing, polishing. John would like everyone who attends to try their hand at an opening paragraph of a novel, just for fun. Roughly 100 words
* Dead Prose Doesn't Sell Books
Character is more important than plot and style is more important than character. Or is it? The most important thing is to get your story down on the page but there are some tricks of the trade. For this session everyone should describe three characters in 30 words or less each, ie no more than 90 words.
* Getting The Bloody Thing Published
You need an ending and it had better be a good one. Everyone who attends should knock off a last line, no more than 30 words. Then the tricky bit: how to get an agent, how to self-publish if necessary, cover, title, copyright – oh and throwing a bloody good party.
---
What's included?
John's course is held in Atsitsa Bay on Skyros island in Greece and is part of the wide range of courses and activities available. The holiday includes full board twin shared accommodation in an eco-hut. Single upgrades and twin shares in the house are available. Chat through the website, call +44 (0)1983 86 55 66 or email holidays@skyros.com to discuss your requirements. Find out more about this holiday here.
---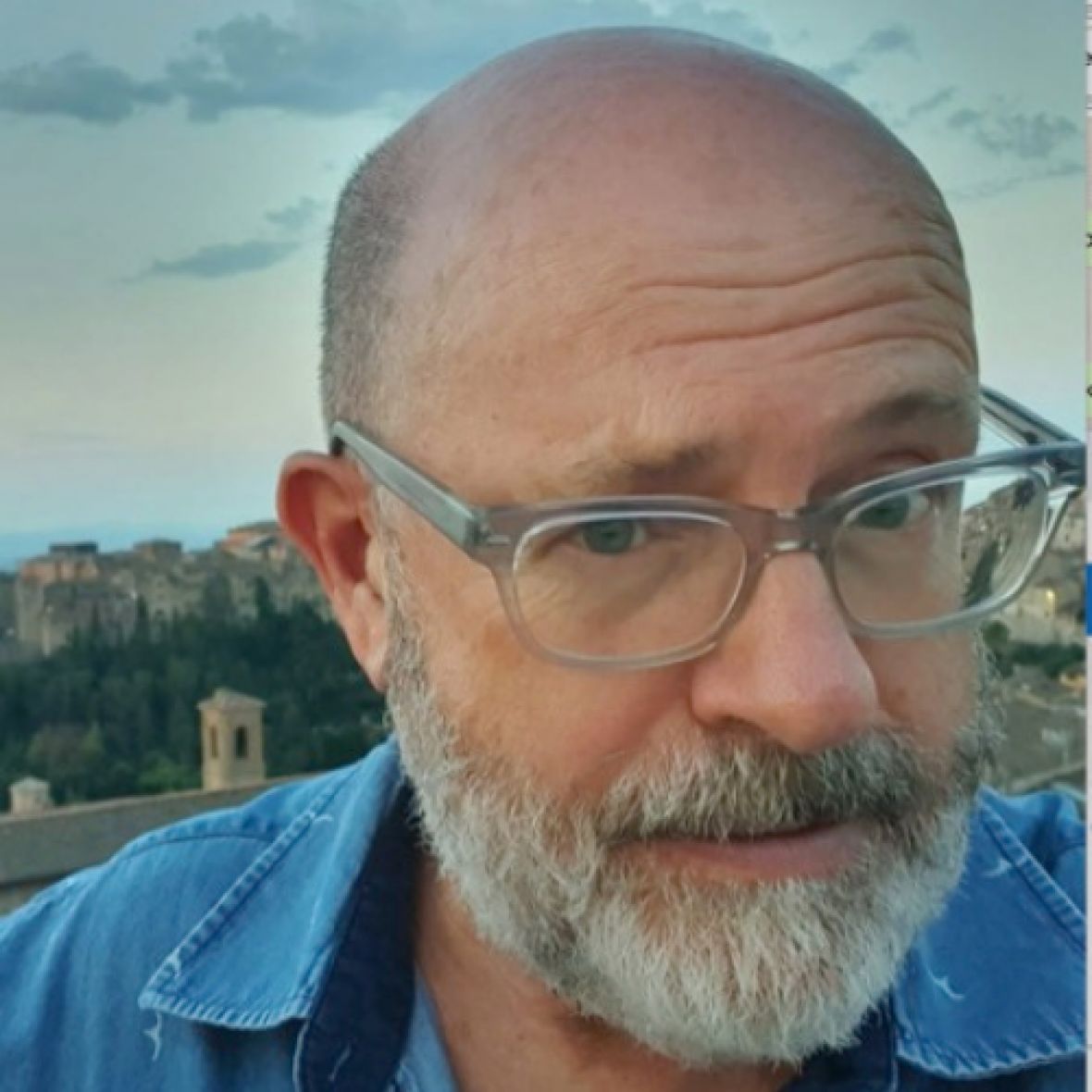 About John Sweeney
John Sweeney is a reporter and the author of 12 books, including the best-selling novel Elephant Moon, set in Burma in 1942, Cold, a thriller about modern day Russia and The Useful Idiot, a thriller about fake news in Stalin's Moscow in 1933. His critically acclaimed 2020 podcast, Hunting Ghislaine, hit number one in the UK Apple podcast chart, got two million downloads and is being turned into a TV series with a non-fiction book in the pipeline.