Book now
Activities at The Grange
The Art of Colour at New Year with Theresa Sundt
Sat 30 - Tue 2 Jan 2024
The Art of Colour
Wherever we are in the world, there is always colour. It has the potential, to rebalance, to harmonise, and to raise our vibrations. The power of colour reaches in to all areas of our lives. Colour offers benefits in many practices including design, clothes and branding, but its true power is used in various healing practices including energy balancing and emotional wellbeing.
In the Art of Colour we shall study colour in-depth in order to understand how to use it in everyday life for our wellbeing. Also through our birthday colours analysis and those of others in our immediate environment, we will find the tool to bring more harmony and peace in our relationships. This knowledge can be life changing.
---
What's included?
Theresa's courses are held at The Grange, Isle of Wight as part of the New Years celebrations. Theresa will be co-hosting alongside Luke Meredith and each offer drop-in classes that can be chosen on the day. The holiday includes twin shared accommodation, all meals and courses. Single upgrades available. Chat through the website, call +44 (0)1983 86 55 66 or email stay@thegrangebythesea.com to discuss your requirements.
---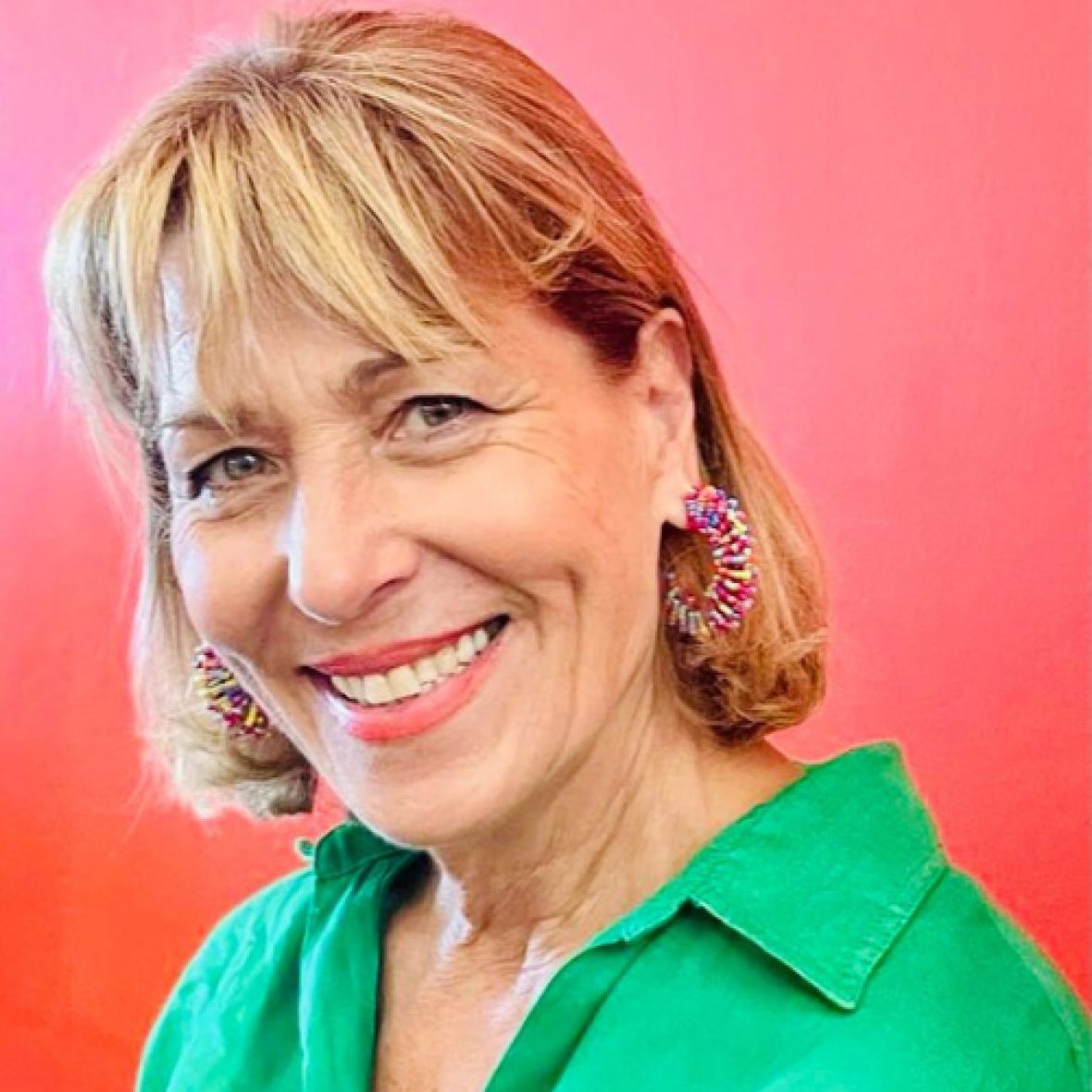 About Theresa Sundt
Theresa Sundt, an Art and History of Art BA graduate of Haifa University, has always worked with colour as an art teacher and as a professional artist. In 2003 she became a certified colour therapist under the guidance of June Mc Leod, Theo Gimbell and Peter Mandel. Since then and until recently she worked as a colour therapy consultant for BIOPTRON AG and as a massage and colour therapist in her Brighton clinic.
In 2017 Theresa created the popular portable and affordable colour therapy torch, in order to make colour therapy available in every household. She is the author of three books The Art of Colour Therapy, Tried and Tested Colour Therapy Treatments and Know Your Colour Personality that she co-authored with Alison Standish. Her artwork can be seen in many different places in the form of murals, big floor mandalas, children books' illustration and woven tapestries.
She currently focuses her work on 'Mindful Colour', which is a series of independent workshops for adults or children. With hands-on experiences, the participants explore and immerse themselves to the healing side of colour through art, light, movement and sound. See colour-discovery.com
What people say about Theresa and her courses:
Amazing! Definitely found two new hobbies!
Very encouraging. Gave good ideas while letting us be creative and free.
Beautiful lady inside and out. Great!
Weaving was wonderful
Loved Theresa's sessions.
Theresa brings a calming, warm environment... full of colour, of course!
Theresa has a generous heart and colour seems to pour out of her over the group. It was a soothing and illuminating session'.