Book now
Activities at The Skyros Centre, Greece
Release Yoga with Shagane Sigler
Sat 10 - Fri 23 Jun 2023
Shagane Sigler is certified by Yoga Alliance RYT-500 teacher, based in Kansas City with 20 years experience teaching public and private classes around the world.
Her yoga classes are for you if you find yourself stressed, overworked, seeking balance, connection and peace.
She specializes in working with adults who are interested in the benefits of exploring mind-body connections and want to improve every aspect of life.
Slow Hatha yoga class accessible to all will teach to breathe, focus, move, stretch and balance. Each alignment based yoga class incorporates pranayama, mindful stretching, targeted mobility and stabilisation work for shoulders, hips, neck, knees, lower back, as well as the traditional hatha yoga postures. The classes are designed to restore optimal function to your nervous system and are tailored to the needs of the students in the class. Shagane will provide modifications of poses to accommodate your skill level.
Morning classes are energizing and have short segments of self massage with yoga therapy balls to target body's connective tissues( SMR - self myo-fascial release practices) that could be practiced later by students on their own.
Shagane is personable, attentive, gives precise instructions while teaching from the position of compassion and equanimity. Her belief is " It's never too late, it's never too bad, and you are never too old or too sick to start from scratch once again" Her hatha yoga style is influenced by Iyengar and Atmananda, studies of myofascial release through yin yoga and self massage rolling of Jill Miller and Yamuna.
---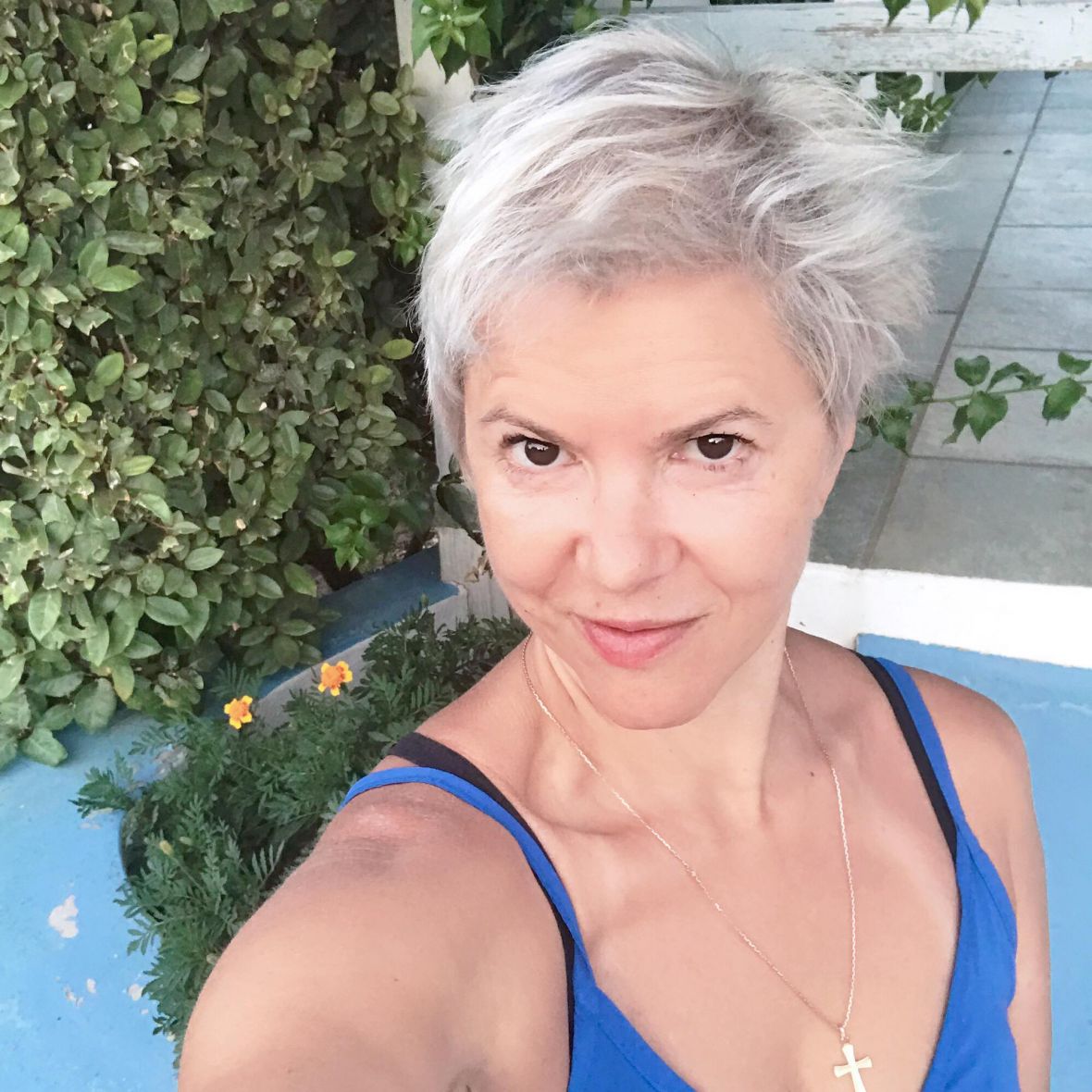 About Shagane Sigler
Shagane teaches an all level class that focuses on pranayama breathing, mindful movements and trigger points self massage using props.
She has been teaching yoga since 1999 first getting certified in 26/2 hot yoga Bikram series, then taking training in Iyengar yoga therapy with Doug Keller and Kevin Durkin.
The 500 hour certification in 2016 led her in the direction of deeper breathwork studies, meditation techniques, myofascial release for connective tissues " issues" study, with the goal of improving range of motion, stress accumulation, while making yoga accessible even to chair bound individuals. Shagane resides in Kansas City where she teaches at Hagoyah Yoga studio and privately.
What people say about Shagane and her courses:
Loved Shagane's yoga!
A big shout out for the early morning yoga and the humour of Shagane.
Shagane's yoga was not like anything I ever did before, but I really enjoyed it! Great teacher!
Shagane's yoga was a revelation, I loved it!
Shagane is a fantastic yoga teacher.